Thank you from the
KCCUK!

2019 Year-in-Review
We would like to say a final huge thank you to everyone who joined us for yet another successful programme of cultural events in 2019. It's been a fantastic year and we couldn't have done it without all your enthusiasm and support.
From performing arts and music to film, food, exhibitions, literature nights and more, in 2019 we put on our most wide-ranging and ambitious programme yet.
Performing Arts
From 31 May to 7 June, we co-hosted A Festival of Korean Dance with The Place and the Korea Arts Management Service (KAMS). The festival began in 2018 and is the first to introduce contemporary Korean dance to UK audiences. This year we showcased five incredible dance companies from Korea and attracted more than six hundred attendees.
A Festival of Korean Dance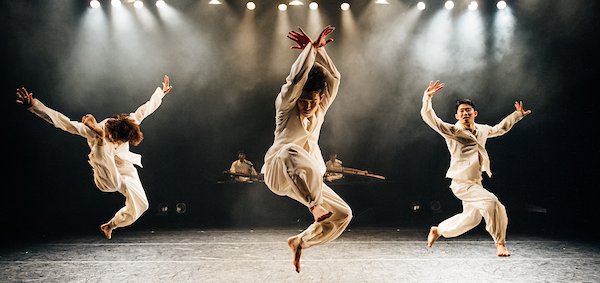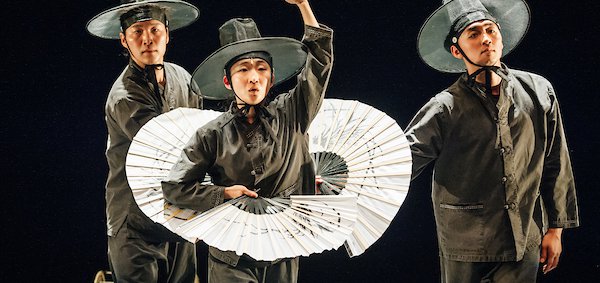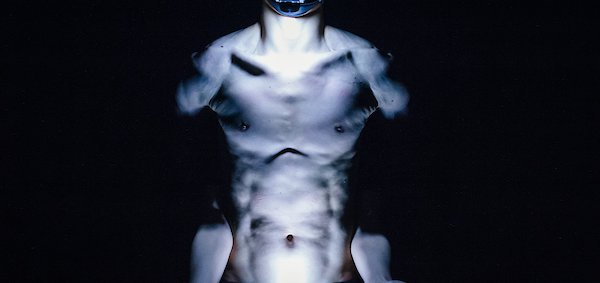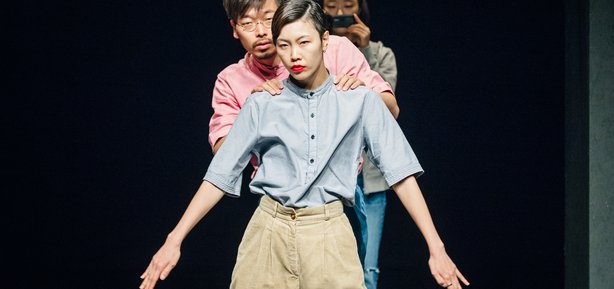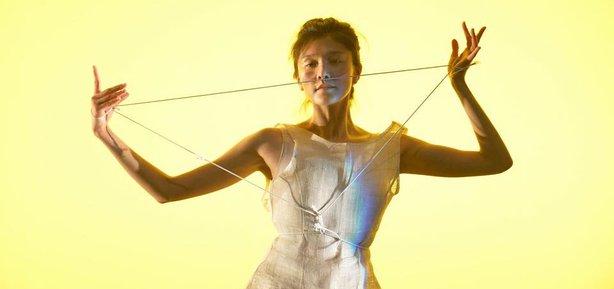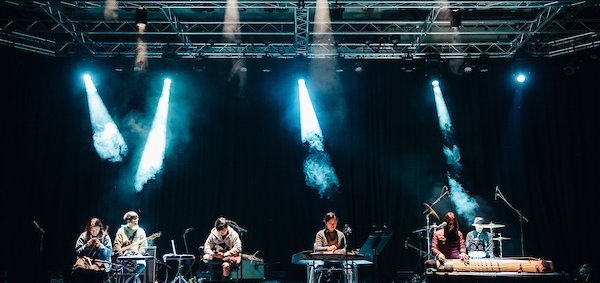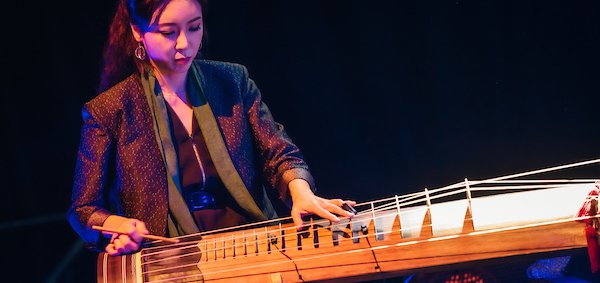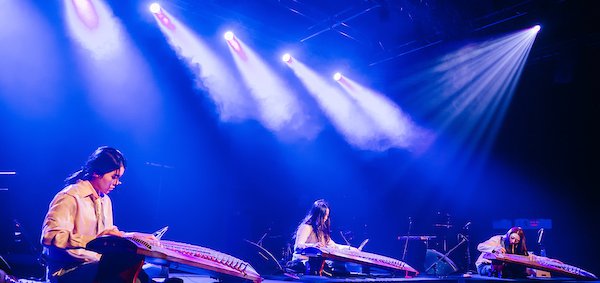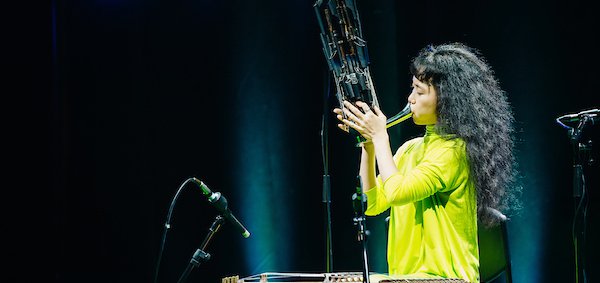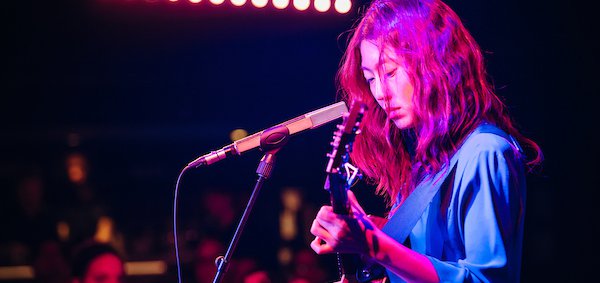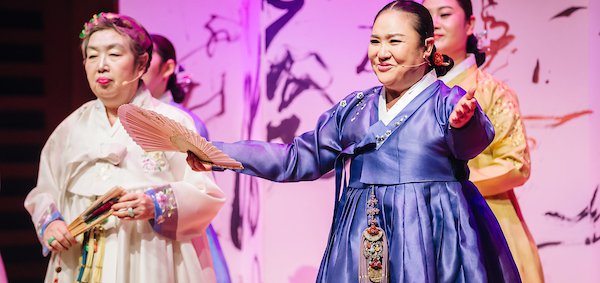 We also presented the latest musical talent from Korea at the K-Music Showcase. For 2019, the KCCUK invited three rising singer-songwriters from across the musical spectrum. Making their London debut will be YESEO (electronica), george (R&B), and Dabda (Rock).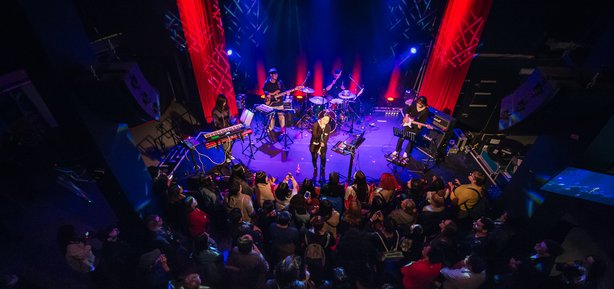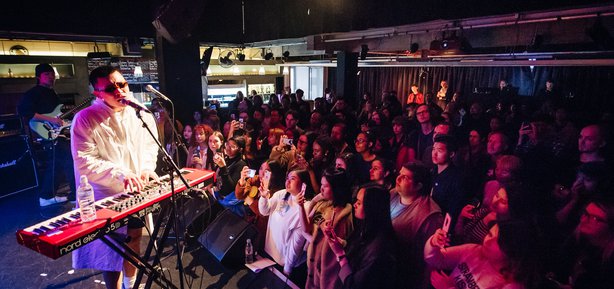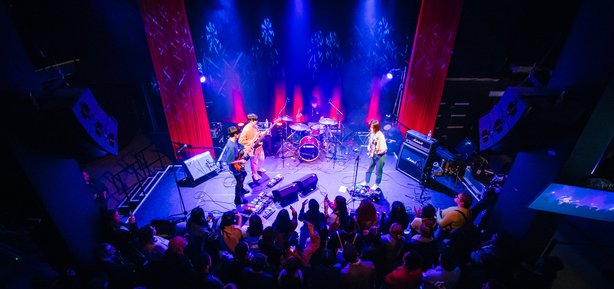 We also showcased the very best in UK-based classical music talent through our monthly House Concerts. In partnership with the Royal Academy of Music, the Royal College of Music and the Guildhall School of Music and Drama, we held ten concerts this year, inviting promising young musicians from Korea and elsewhere to perform to captivated audiences. We had over 900 attendees in total and we hope you'll join us again for more exquisite classical music in 2020.
Film
It wouldn't be a KCCUK year without the London Korean Film Festival, and in 2019 we screened over 50 films both in the capital and on tour across the UK from 1-24 November.
This year's Special Focus celebrated the historic milestone of 100 years of Korean cinema along with an exciting mix of UK and international premieres, guests and events across a diverse set of strands: Cinema Now, Women's Voices, Documentary, Hidden Figures: Ha Gil-jong, Artist Video, Animation and Mise-en-scène Shorts.
A massive thanks to our 4,500 audience members, supporters (including the Korean Film Council/KOFIC) and partners: Korean Film Archive, Mise-en-scène Short Film Festival, Barbican, Lux, Cineteca di Bologna, Regent Street Cinema, Picturehouse Central, Close-up, Rio Cinema, ICA, The British Museum, Birkbeck , Filmhouse, Watershed, Queen Film Theatre, Glasgow Film Theatre, HOME and Broadway.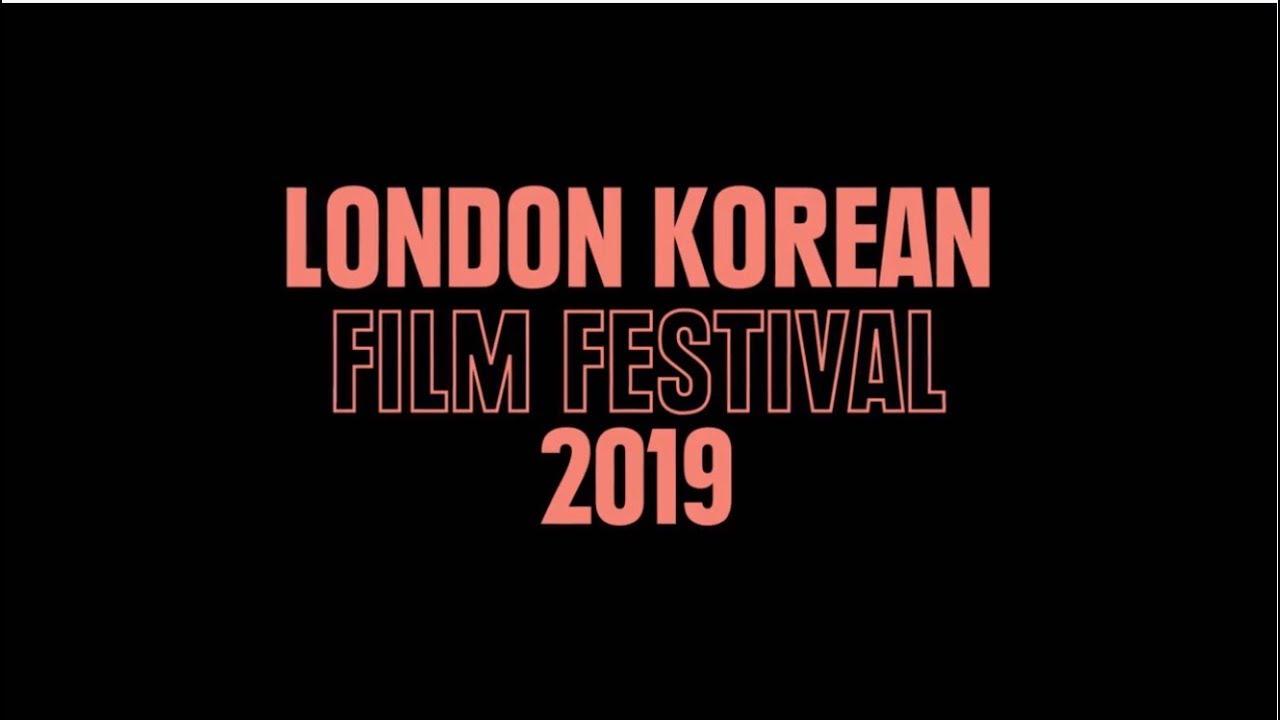 Visual Arts
This year we made full use of our versatile exhibition space, introducing both contemporary and traditional Korean art to visitors in the heart of London. From Power Play featuring artists from the Delfina Foundation, to our Minhwa exhibition that revealed the beauty of Korean folk paintings, to the Real DMZ Project collaboration Negotiating Borders and our current 'Artist of the Year' solo exhibition with Kang Jungsuck, we'd like to say thank you to all our artists and partners and we hope you've enjoyed the selection of Korean art on display in 2019.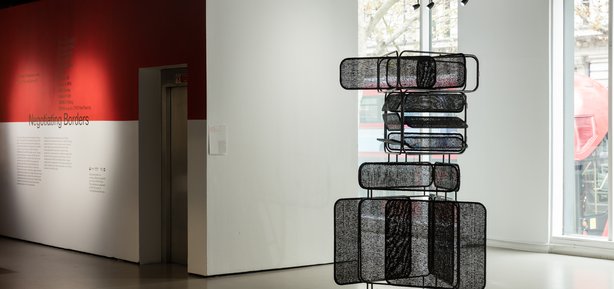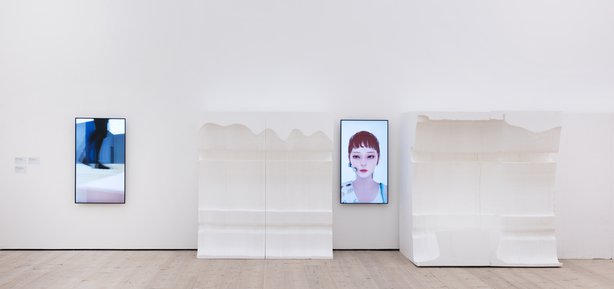 Food
Korean food is quickly becoming a favourite among restaurant-goers in London, and this year's K-Cuisine Workshop in partnership with Westminster Kingsway College revealed the secrets behind some of Korea's classic dishes. Not only that, we held our very first traditional Korean wine-making class, 'Making Makgeolli', which was a huge success. We hope we've inspired you to get busy in the kitchen!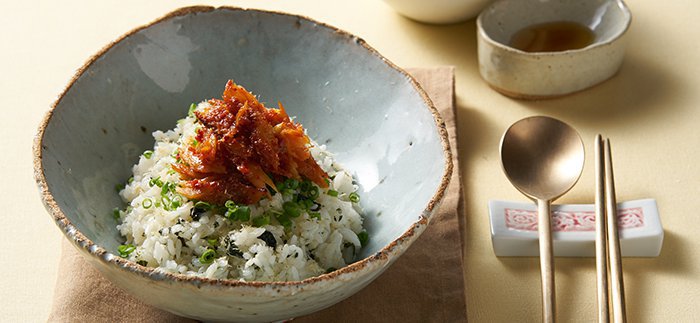 Literature
Our Korean Literature Nights have been incredibly popular throughout 2019. Every month, we selected a stand-out Korean book for discussion, inviting special guests to the KCCUK including authors Kim Kyung-Uk, Kang Young-Sook and Bae Suah. Thanks to everyone who contributed to the discussions – we look forward to adding more titles to your reading lists next year.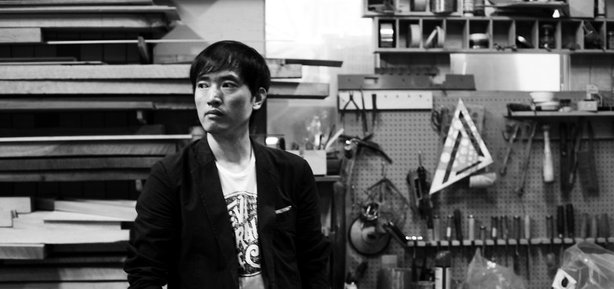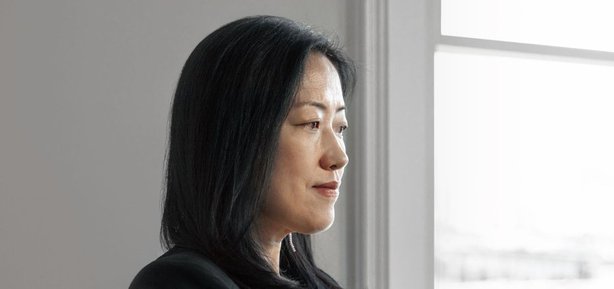 Educational Programmes
We were excited to welcome a new intake of students to our ever-popular Korean Language and K-Pop Academy programmes, which provide a thorough and enjoyable introduction to Korean culture.
We also launched a number of new additions to our educational programmes. Our cultural courses were particularly well-received, including the language, traditional patchwork and cooking classes in partnership with HFALS (Hammersmith and Fulham Adult Learning and Skills Service) and Kingston Adult Education Centre, as well as the one-day courses on traditional dance, hand embroidery and ink painting held at the KCCUK.
A special mention goes to this year's collaboration with the British Museum. This two-part course opened up new ways of discovering Korean art history, starting with an introductory tour of the Korea Foundation Gallery hosted by curator Eleanor Hyun, and finishing with a behind-the-scenes tour which explored the processes behind Korean art conservation.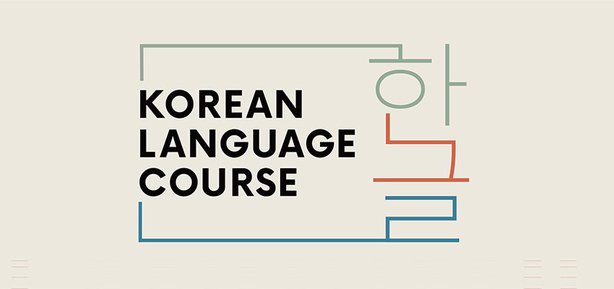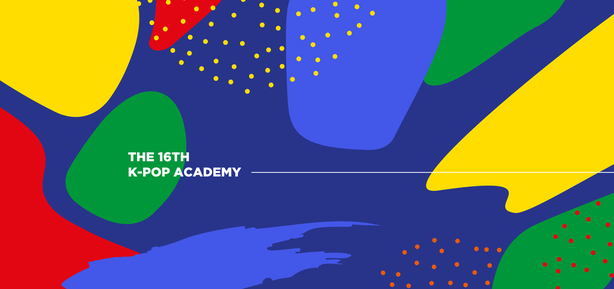 Meeting Audiences Across the UK
It's not just the LKFF that took us outside the capital – we toured the UK in 2019 with our exciting 'Korea Day' events, a day-long celebration of Korean food, traditional music, Taekwondo, K-Pop and more.

Korea Day
In Wales, we collaborated with Hallyu communities in the Universities of Cardiff and Swansea for an exciting event attended by the Mayor of Cardiff. For Korea Day with the University of Kent we were joined by K-Music sensations Jambinai and award-winning artist Yiyun Kang, while the Sheffield event celebrated 40 years of Korean studies at the university with a special display of traditional totem pole carvings by artist Jinsik Kim. Korea Day also made its way to Preston, Lancashire. In a unique partnership with the Korean province Jeollabuk-do, the festival celebrated the region's strong cultural connection to traditional music and dance, along with a special focus on Korean costume and handicrafts.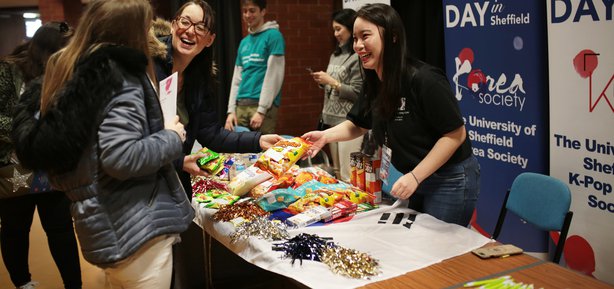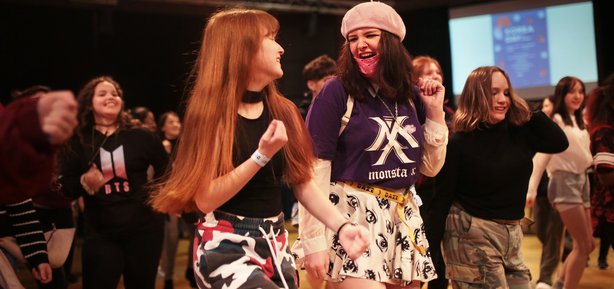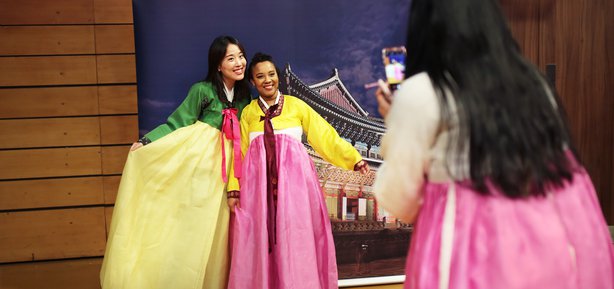 Thank you so much to the hundreds of attendees who joined us across the country and the local communities who made these events happen. We hope, with your support, to continue the programme next year – so look out for a Korea Day coming soon near you!
Special Thanks to...
A massive thank you once again to all our partners and sponsors who supported us in introducing Korean culture and art to UK audiences. We are immensely grateful to our programme partners Serious (K-Music), Rich Mix (K-Music Showcase), The Place (A Festival of Korean Dance), Foyles (Korean Culture Month 2019), BALTIC Centre for Contemporary Art (Artist of the Year) and many, many more…
We also would like to thank all our sponsors Asiana Airlines, Trafalgar St James Hotel, Citadines and cosmetic brand Whamisa – to name a few.
The year is drawing to an end but we'll be back in 2020 with an even more spectacular programme of festivals, events and courses so make sure you keep in touch. From all of us at the KCCUK, have a great holiday season and see you in the new year!