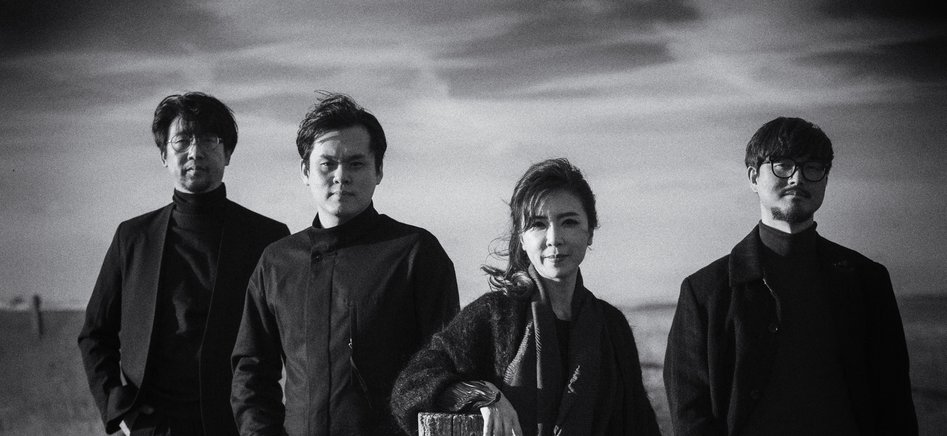 Bringing ancient and modern into creative fusion
ACT artists Black String burst on to the scene eight years ago London at the jazz festival and now the masters of traditional Korean music and jazz are back to make their mark on EFG London Jazz Festival 2019.
Their storming international debut Mask Dance (ACT) earnt them a 2018 Songlines Music Award, their performance being a highlight of the ceremony and a true representation of what the band describe as 'borderless contemporary Korean music'. Their 2nd album will be released by ACT in the latter half of this year.
The band brings together East and West, with Yoon Jeong Heo on geomungo, (zither-like stringed instrument with bridges and frets), Aram Lee on daegeum (large bamboo transverse flute) and yanggeum (hammered dulcimer-like metal stringed instrument), Jean Oh on guitar and electronics and Min Wang Hwang on vocals and percussion to offer a fresh, new sound to audiences by presenting "ancient" tradition within a modern setting.
'Brave and intriguing performance with throbbing electronica, wailing flutes and an ancient zither' (The Guardian )
'An engaging exploration of what can be achieved by bringing ancient and modern into creative fusion' (Jazzwise)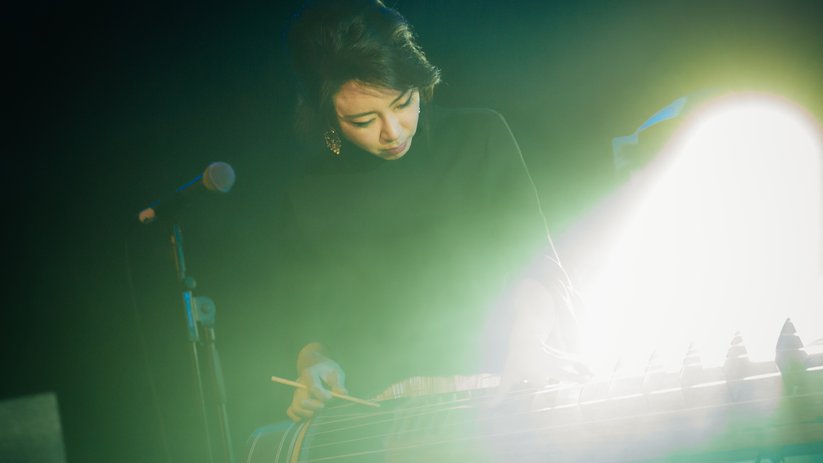 'Black String play a riveting, hauntingly epic, sold-out show' (New York Music Daily)
The Songlines Music Award winner have performed with prominent Korean musicians as well as many major UK artists, such as Kathryn Tickell, Tim Garland, John Turville, Asaf Sirkis, and Gwilym Simcock.