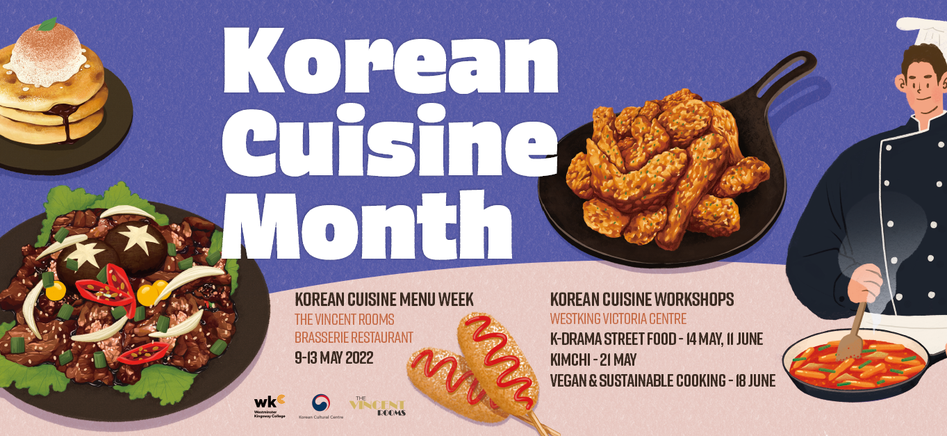 In partnership with Westminster Kingsway College
For the spring edition of our Korean Cuisine programme, the Korean Cultural Centre UK and Westminster Kingsway College are proud to present 'Korean Cuisine Month'.
The programme includes a Korean Cuisine Menu Week at the college's 'The Vincent Rooms' and a series of Korean Cuisine Workshops at the college's Victoria Centre. Find out more about 'Korean Cuisine Month' below and join us for a fantastic feast of Korean food.