KCC Home Theatre: Fusion Gugak Series
IV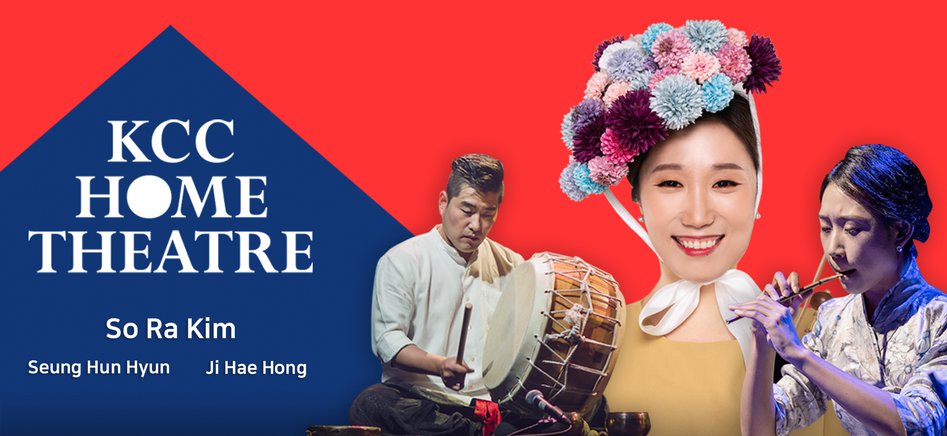 KCC Home Theatre: Gugak Fusion Series IV with Kim So Ra
The fourth performance is called Landscape, one of the repertories of percussionist Kim So Ra, who was officially invited to the 2018 WOMEX Showcase where she successfully made her international debut. In Landscape, Kim So Ra uses percussion instruments to express the broad spectrum of emotions that can be found in different settings. Kim hopes that audiences will find peace and comfort in her landscape of rhythms and timbres.
Live Streaming: Thursday 7 pm, 9 July 2020 on the KCCUK Youtube channel
*Please note: this concert will be available to watch on our YouTube channel for two weeks after the live-stream.
Programme
Swaying Blades of Grass
Waves
Joy
To Each Other's Rhythms
Landscape
Old Road
I Can Go Anywhere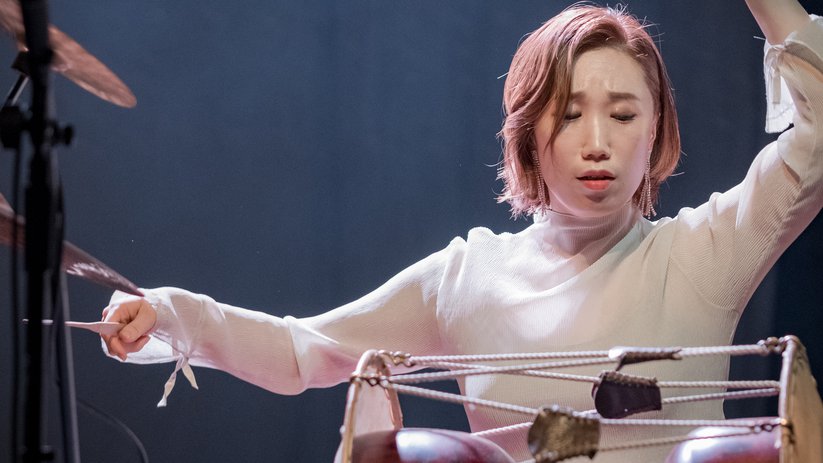 Performer
Percussion technician, performer, and composer Kim So Ra is a Master Artist of North Jeolla Province Intangible Cultural Asset No. 7-2. While the timbres and rhythms she uses in her music are fundamentally Korean, she often challenges tradition and experiments with other percussion genres in order to facilitate the globalization of Korean rhythms—a process which often leads to exciting new sounds.
Kim Sora is recognized in Korea and abroad as a performer equipped with the energy and artistry that is so crucial to percussion music. Her rhythmic delivery is fresh and conveys movement. Also known as the Chopin of Korean traditional percussion music, she is the first Korean solo percussionist to have been selected for the official showcase at WOMEX 18 and at North America's World Music Summit, Mundial Montréal, in 2018. Kim So Ra is a percussionist receiving worldwide attention. She was invited to perform at major festivals and venues in 16 cities across 5 countries during her 2019 Europe and North America World Tour. Major events and venues include WOMAD Festival UK, the Globaltica Festival in Poland, World Music Festival Chicago, the Philadelphia Folk Festival, the American Folk Festival in Bangor, the Global Roots Festival in Minneapolis, Lincoln Center in New York, The Studio Theater in Washington, D.C., The Arts Center in Carrboro, and the Women in Percussion Festival in Toronto. Additionally, her first album A Sign of Rain was nominated for the Korean Music Awards Best Jazz & Crossover Album in 2019.
Kim So Ra is taking Korean percussion music into new territory. With a broad range of musical experiences under her belt, Kim So Ra is not just a traditional percussionist but a world musician who is working to expand the scope of Korean traditional music overseas.