Modern Table's Sok-do
(Velocity)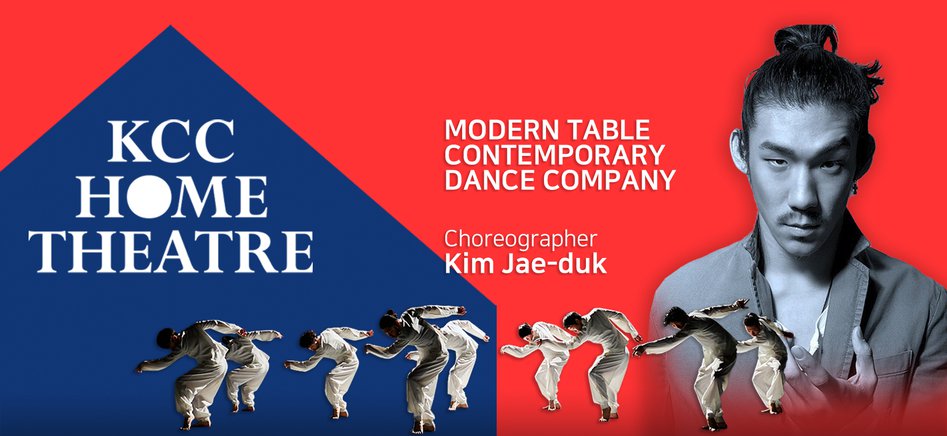 KCC Home Theatre: Modern Table's Sok-do (Velocity)
This week, the KCC Home Theatre will showcase Sok-do, a piece that emphasises the extraordinary physical prowess of the Modern Table Dance Company.
Streaming: Thursday 7 pm, 16 July 2020 on the KCCUK Youtube channel
Sok-do was performed at the sold-out opening night of A Festival of Korean Dance 2019 at The Place.

"Modern Table makes a strong statement with Sok-do (Velocity) as a noteworthy triumph by cutting-edge artists who stand out as creative trendsetters in the contemporary dance arena." - ★★★★ The Upcoming
Sok-do (Velocity)
Combining traditional Korean dance with contemporary movement, eight virtuoso male dancers driven by the rhythmic sounds of live Ajaeng music (traditional Korean stringed instrument) display extraordinary physical prowess in a journey propelled by varying velocities.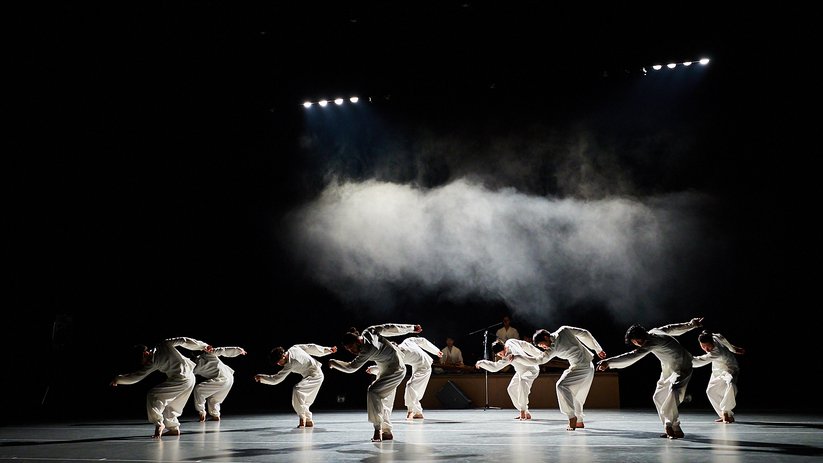 Modern Table Dance Company

The Modern Table Dance Company, led by choreographer KIM Jae-duk, is a contemporary dance company which communicates with the audience through intuitive movements, synesthetic imagery and a freshness that lasts long in the memory.
Based on contemporary dance, Modern Table mix stage musical, Pan-sori, rock and hip-hop performances that transgress the borders between genres.
The Company have performed across the globe to sell-out audiences, each time to rave reviews. Their repertoire is both publicly and critically acclaimed for its unpredictable ideas and experimental works. By dancing with Korean lines in dynamic movements this all-male dance troupe have forged their own unique dance style.