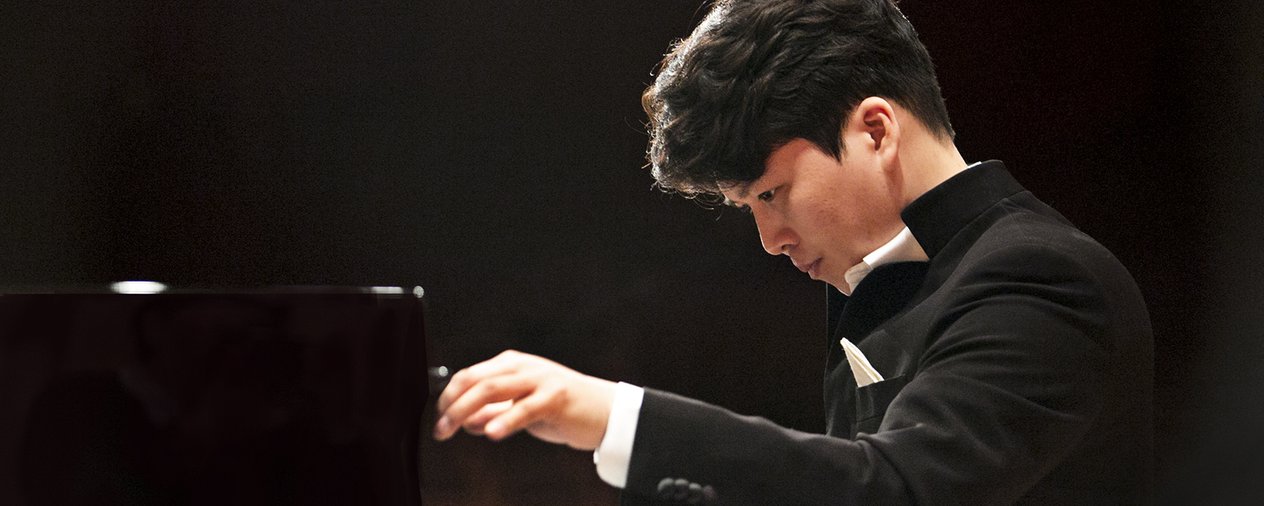 A variety of music and dance performances to enjoy at home
The concerts will be uploaded to the KCCUK YouTube Channel every Thursday at 7pm from 30 April until 16 July 2020.
As a lockdown-friendly alternative to our temporarily suspended House Concert programme, we will be uploading performances of various genres from Korea – including our usual classical ensemble performances - to the KCCUK YouTube channel.
With many of us now confined to our homes and relying on remote online entertainment, we have found a way to bring a selection of classical ensemble concerts, dance performances and traditional Korean music performances into your home.
Our Home Theatre programme features performances hosted by Korea's representative venue for classical music, the Sejong Centre, as well as the National Gugak Center and Gugak FM.
As part of this varied line-up, the KCCUK will present two piano recital programmes from The Passionate Keyboard: "The Duo" (30 April and 7 May 2020) and "Chopin and Chopin" (14 and 21 May). These will be followed by highlights from the Sejong Chamber Series 2019, including performances by Ensemble OPUS (28 May) and the Sejong Soloists (4 June).

Classical Concert programme
(30 April) Duo Piano Concert I: Minsoo Hong & Taek Gi Lee (Click here)
Programme
W. A Mozart Sonata for Two Fortepianos, K.448
S. Rachmaninov Suite no. 2 in c minor for Two Pianos, op. 17, IV. Tarantelle
(7 May) Duo Piano Concert II: Sang Il Han & Jong Hai Park (Click here)
Programme
C. Saint-Saëns/C. Debussy Introduction and rondo capriccioso
D. Milhaud Scaramouche
(14 May) Chopin and Chopin I – Jinhyung Park
Programme
F.Chopin Piano Concerto No.2 Op.21
(21 May) Chopin and Chopin II – Jaeyeon Won
Programme
F.Chopin Piano Concerto No.1 Op.11
(28 May) Chamber Series I - Ensemble OPUS
Programme
J. Haydn Hob V:16 - String Trio Op.3 No.6 in C Major
R. Schuman Piano Quintet in E flat Major, Op.44
(4 June) Chamber Series II - Sejong Soloists
Programme
Mendelssohn String Octet, Op.20
*Please note: Concerts 1-4 (Duo Piano & Chopin and Chopin) will be available to watch on our YouTube channel for two weeks after the livestream.
We will be updating this page regularly with new additions to the programme including gugak (Korean traditional music) and contemporary dance performances so make sure you keep up to date!