Triple Bill: Choi X Kang Project / Goblin Party / Noname
Sosu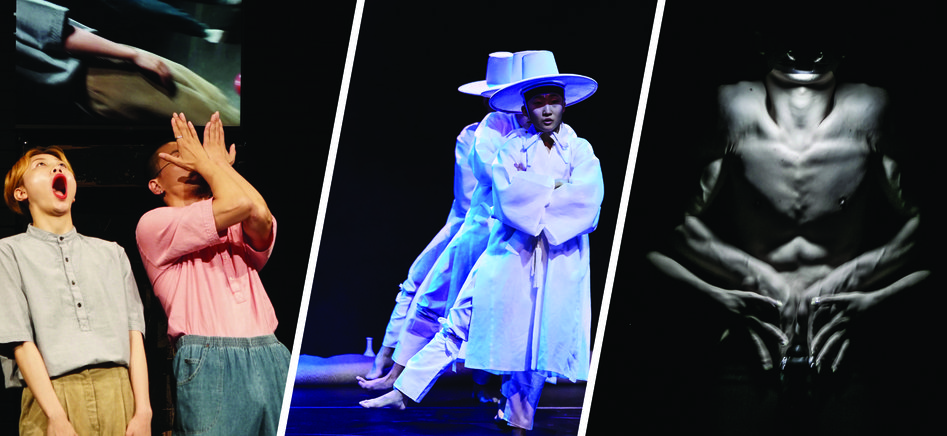 Triple Bill: Choi X Kang Project / Goblin Party / Noname Sosu
A chance to see three performances from three diverse and innovative companies.
Choi X Kang Project - Complement
Using a camera as an apparatus that captures and influences objects it focuses on, this imaginative work asks: 'what happens to the world out of our eyesight.'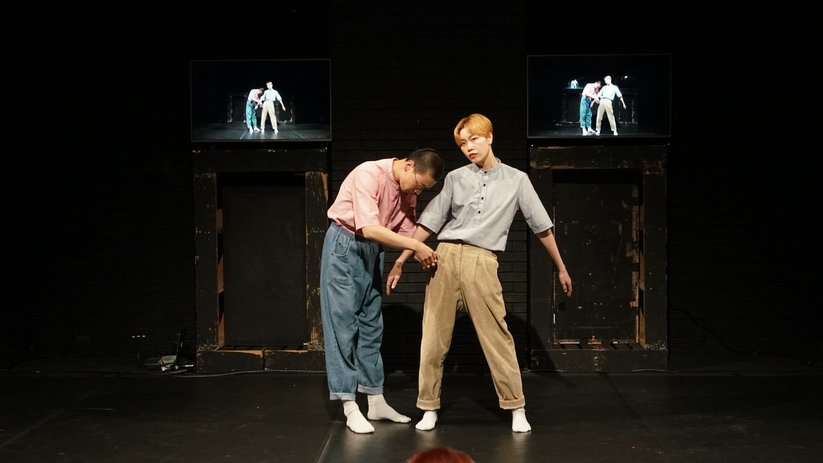 The Choi X Kang Project is a project group consisting of Choi Min-sun and Kang Jin-an, based in Seoul, Korea since 2015. The group is looking for an intuitive way to create motions and focusing on the process of connecting external devices to the body through diverse experiments.
From 2010 to 2016, the two worked as dancers at the Korea National Contemporary Dance Company. The group received an award for <Basic Dance> in the Seoul Dance Collection. They have been consistently selected for projects supporting young promising choreographers, further solidifying their own style and direction. They have also been broadening their activity boundaries by getting involved in various projects such as collaborating with visual artists and working in art galleries.
The Choi X Kang Project works actively inside and outside of Korea in recognition of Korean dance scene for its potential in the unique style.
Goblin Party - Once Upon A Time
By deconstructing and creatively retelling ancient Korean stories, Once Upon A Time aims to reconnect audiences with the humour and traditions of yesteryear.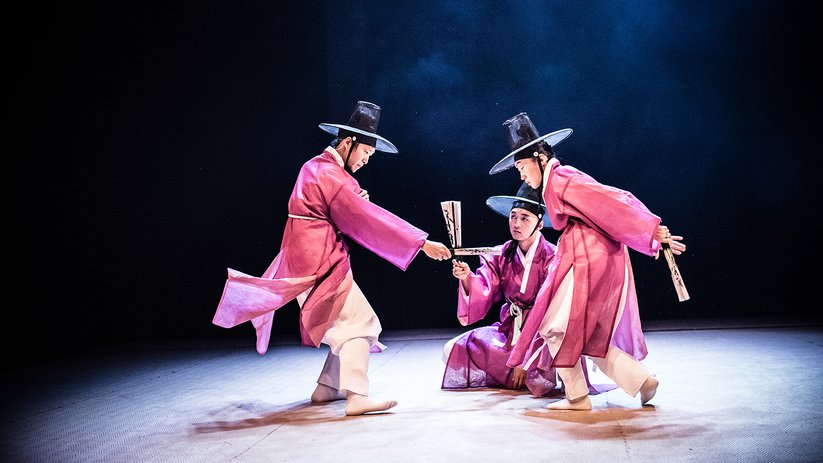 Founded in 2007, Goblin Party has performed nationally and internationally using a traditional Korean monster goblin as its symbol.
As the company consists of artists who can both choreograph and dance, the choreographer or a leader may differ from piece to piece. Goblin Party places emphasis on communication and is interested in producing a performance that enhances the vision of audience.
NONAME SOSU - SILENTIUM
SILENTIUM is the visualisation of emotions in its extreme state, in the dark. Cleverly playing with stage lighting this captivating performance invites you to view the body as an optical illusion and decipher what is reality. Even if we don't like what we see, we cannot hide it, cover it, or make it disappear. We are what we are.
Age Recommendation: 15yrs+
Please note: This performance contains flashing lights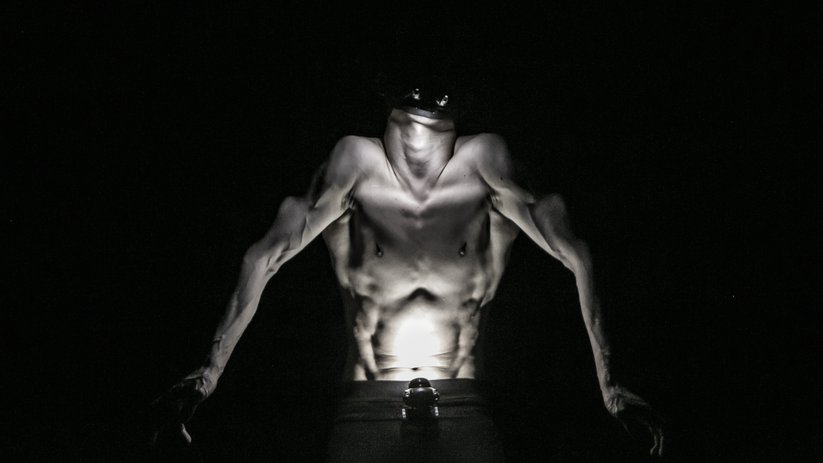 Young-hyun Choi (born 1979) is an Korean choreographer, dancer and based in Seoul. He graduated from the Department of Dance at Sung-Kyun-Kwan University and completed his M.A. at the Korea National University of Arts.
In May 2011, he made his choreographic debut with the solo NOT I. This was followed by In the air (2012), Body Work (2015), WAVE (2016) and SILENTIUM (2016).He participated in the direction of a dance scene for the movie The Treacherous (2014).