A Festival of Korean Dance: Korean Dance
Films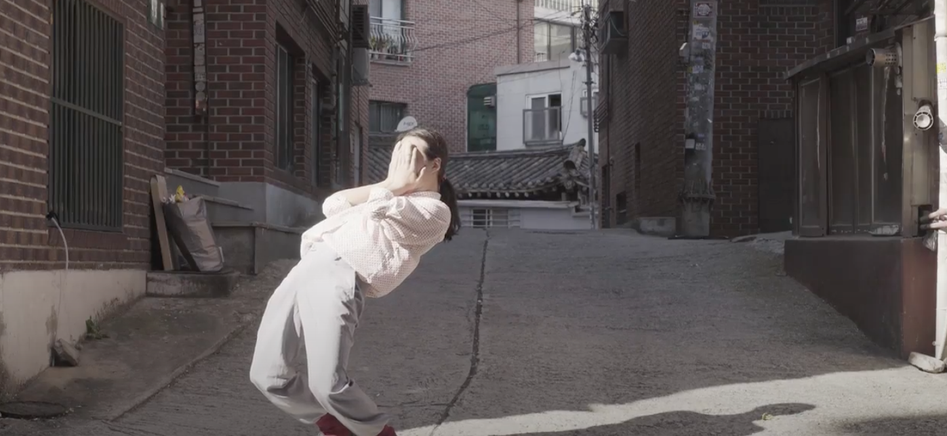 Screen Dance: Korean Dance Films
Premiered on Fri. 4 Dec. 2020. Available to watch until Fri. 11 Dec. 2021
Tune in online for this selection of captivating dance films made by Korean artists.
From a gentle, quirky exploration of a Seoul neighbourhood to a dazzling sprint through a bunch of dance manuals, this programme offers a chance to step into real places and imagined worlds. Each film describes its unique universe, by turns inquisitive; rigorous; moving; playful.
The programme has been curated by Gitta Wigro, a freelance dance film programmer and course leader for the on the Screendance MA at London Contemporary Dance School (maternity cover 2020-2021).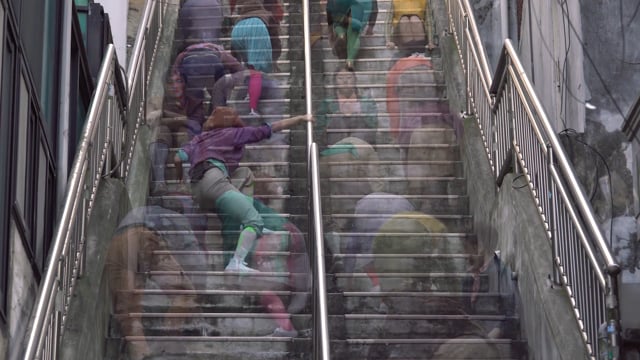 Programme:
A Town with a Blue Hill | PungJeong.Gak | director & choreographer Joowon Song | Republic of Korea | 2018 | 15mins 27secs
A poetic depiction of an invisible village under the desperate threat of urban regeneration.

Bookanima | director Shon Kim | Republic of Korea | 2020 | 7mins 31secs
This charming animation gives a book new cinematic life as it flicks through pages highlighting different dance styles.

ZZZ | director & choreographer Seung-Jung Seong | Republic of Korea | 2019 | 6mins 37secs
The artists envisioned this work while catching mosquitoes last summer. The playful film captures the movements made at various angles and how each character responds differently to the same objective.

Plicker | director Byungjun Kim | choreographer Dabin Seo | Republic of Korea | 2017 | 2mins 44secs
A beautiful representation of time and space visualised in movement and film.

White Cane | director Bo Lee | Republic of Korea / Kenya / Germany | 2017 | 8mins 17secs
A man finds his voice through dance.

Blue Breath | director Jo Yoon-su | choreographer Kim Modeun | Republic of Korea | 2017 | 4mins 39secs
"I came to think about the existence of dust that can not be seen in space." Using the medium of film to capture detail that stage performances cannot, the artist asks for compassion for what is forgotten.

Total Duration: approx. 45mins. The film will be available to watch until Fri 11 Dec 2020.
KOREAN DANCE FILMS