Korean Temple Food
Demonstration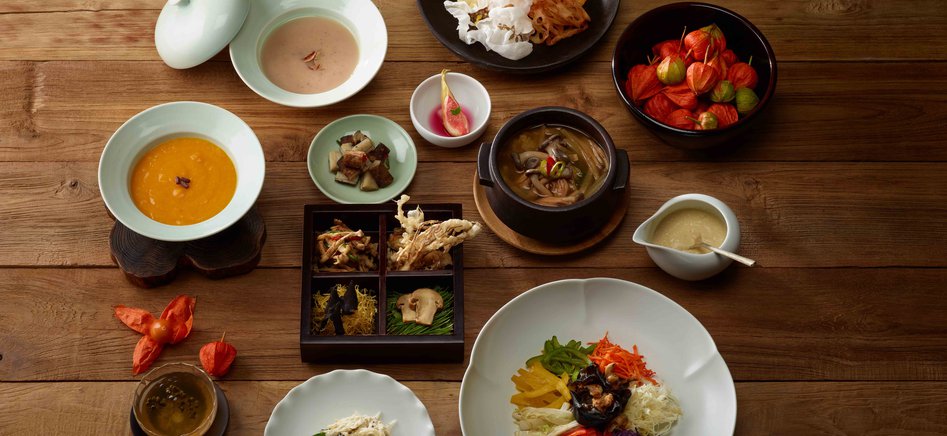 Korean Temple Food Demonstration
The Korean Cultural Centre UK are excited to organise an engaging introductory lecture on Korean temple food at Le Cordon Bleu.
Dating back 1,200 years, Korean temple food centres on the Korean Buddhist philosophy of mindful, enlightened cooking and eating. The lecture will be led by renowned chef Ji Young Kim, who places the emphasis on such Buddhist traditions of connecting food, nature and people. Kim is currently the head chef of the Michelin-starred Seoul restaurant Balwoo Gongyang, which was opened by the Cultural Corps of Korean Buddhism of Jogye order of Korean Buddhism to promote the Korean temple cuisine and culture.
The lecture will be followed by a demonstration and taste test of three different dishes inspired by traditional Korean temple food:
l Napa cabbage kimchi with riped persimmon
l Deep-fried assorted mushroom coated with sweet and spicy Gochujang paste
l Lotus root porridge
Date: Monday 22nd October 2018
Time: 6.30pm – 8:30pm
Venue: Le Cordon Bleu Lecture Hall, 15 Bloomsbury Square, London WC1A 2LS
Due to the popularity of this event, the registration has now closed.