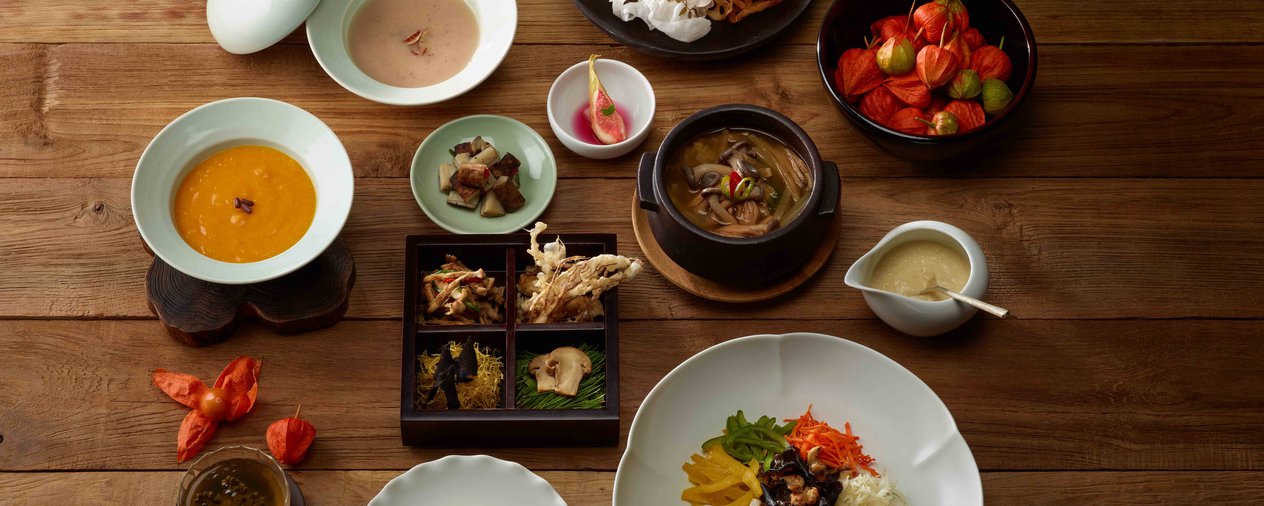 Experience to make Korean Temple Food
From 2018, the KCCUK introduced Korean Temple Food to London with a series of Korean Temple Food events and demonstrations.
For over 1,700 years, in Buddhist temples across Korea, monks and nuns have prepared meals using only fresh, seasonal vegetables in accordance with Buddhist principles. Today, Korean Temple Food, the original "slow food," is gaining international fame for its simple yet flavoursome dishes.
Made with no any animal products, Temple Food forbids the use of five pungent vegetables (onions, garlic, chives, green onions and leeks) and only natural seasoning is used. Each Korean temple across the peninsula has various recipes for preparing their own style of temple food.
Korean Temple Food