Korean Temple Food Demonstration
2022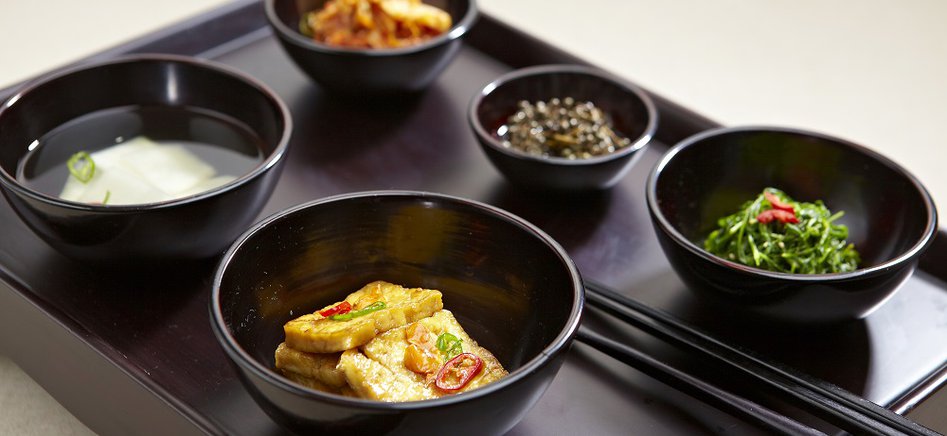 The Korean Cultural Centre is proud to announce a Korean Temple Food Demonstration on 10th August led by Korean Buddhist nun and chef, the Venerable Beop Song.
In partnership with Le Cordon Bleu and The Cultural Corps of Korean Buddhism, a special culinary demonstration will be held in Le Cordon Bleu London. It is free and open to the public, but registration is required.

Rooted in Buddhism, Korean Temple Food is all plant-based, distinguished by its focus on health, ecology, seasonality and zero waste. For over 1,700 years, in Buddhist temples across Korea, monks and nuns have prepared meals using only fresh, seasonal vegetables in accordance with Buddhist principles.

The instructor, the Venerable Beop Song seeks to make the mindful cooking and eating methods of temple food accessible to people through sharing and teaching at various institutions and touring all over the world.

During the class, the Venerable Beop Song will introduce summer kimchi and seasonal delicacies in Korean Temple Food. Join the demonstration of plant-based dishes that illustrate the care and thought that goes into and is characteristic of temple food.
Event Details
- Date: Wednesday 10 August 2022, 6:30pm (BST)
- Venue: Le Cordon Bleu London
- Entrance Free – Booking Essential
- Demonstration includes cucumber kimchi, lettuce pancakes, steamed aubergine coated with soybean flour
Image Credit: The Cultural Corps of Korean Buddhism