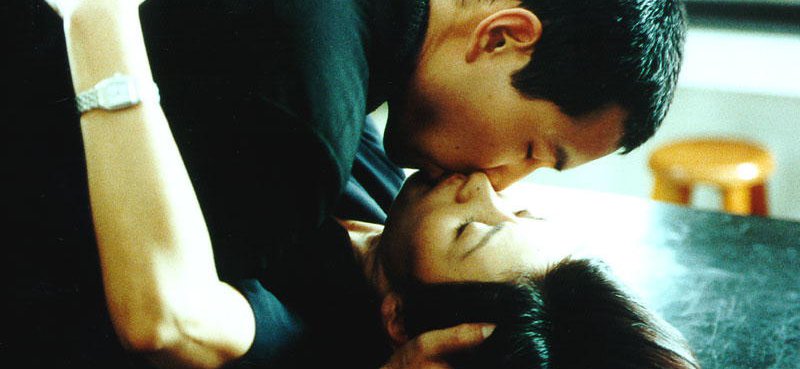 An Affair plays as part of the Korean Film Nights 2019 season, Home Truths.
Director: E J-Yong
Cast: Lee Mi-sook, Lee Jung-jae, Song Young-chang, Kim Min
Cert 18, 108mins, 1998
Architect's-wife Seo-hyun (Lee Mi-sook), is constrained and muted by domestic life, when one day she meets her younger sister's 27-year-old fiance, Woo-in (Lee Jung-jae). Seo-hyeon promises to help Woo-in find the perfect home for him and her sister, before her sister returns from the US to marry her fiancé. Some 10 years her junior, Woo-in is refreshingly endearing and charming, bringing Seo-hyun a new lease in life. Emotions simmer and start to crystallise; soon both face an overwhelming desire to risk everything they once held dear....
It's an oft-told story of desire and betrayal, but An Affair is recounted with crystal clarity and restraint, with a sparklingly metallic nineties colour palette. Just as the bold colours of the classic melodramas' mise-en-scène spoke to heightened emotions, An Affair's pre-millennial minimalism echoes the reserved loneliness of the characters within the film. A star-making breakthrough for both Lee Jung-jae and director E J-yong, this beautifully shot film also saw the comeback of one of the biggest actresses of the 1980s, Lee Mi-sook. The film's ultra-modern interior design, and the different apartments it visits, create a Seoul built up by loveless spaces – but An Affair still cries out for the bliss of companionship, boldly prioritising it above family, children and the home.
Introduced by Valerie Li