Filming Against the Odds: Five Films, Four Women Directors from
Korea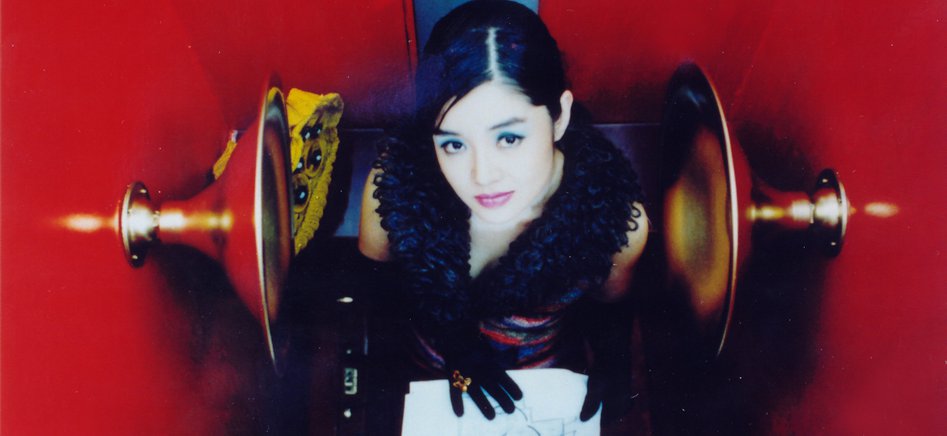 Korean Film Nights
Our new series of Korean Film Night screenings is devoted to the work of four of the small number of women film-makers who managed to create feature films between the middle and end of the last century: from Park Nam-ok's pioneering The Widow from 1955 to Lee Seo-gun's offbeat fantasy Rub Love of 1998. On its way, the series offers a much-belated UK premier for two films by Choi Eun-hee from the 1960s.
The Korean Cultural Centre in London and its annual London Korean Film Festival has often highlighted the work of women film-makers past and present. 'Women's Voices' has become a vital section of LKFF programmes. The 2016 LKFF Special Focus on women directors introduced work from Park's The Widow to films by Lee Kyoung-mi (Crush and Blush 2008, The Truth Beneath 2016), a director whose recent 2020 Netflix series The School Nurse Files is still intriguing and mystifying viewers worldwide. Jeon Go-woon's haunting Microhabitat (2017) occupied the opening gala spot in 2018, in recognition of the power of independent film-making by contemporary young directors.


This century has seen a wider participation by women in the entire film industry than would have been possible only decades ago. University film and television departments have flourished, the Korean Academy of Film Arts (since 1984) and Korea National University of Arts/K-Arts (since 1993) have produced graduates well-trained in film theory and practice. They have made it increasingly possible for talented, determined young women to take at least the first steps towards a career. For example, someone like Lee Kyoung-mi, with a first degree in Russian, could follow her truer passion and enroll as a student at K-Arts. (Even so, in her particular case, it seems to have been the friendly support of Park Chan-wook as producer on Crush and Blush which helped convert a gifted maker of indie short films into a significant new director.)


In earlier times the route to any film career was fairly narrow. To even dream of becoming a director generally meant beginning at the bottom, with the hope of apprenticing yourself as assistant director to an established film-maker. You had to learn on the job in a thoroughly commercial, almost exclusively male business, one which did not encourage experimentation on the artistic or personnel front.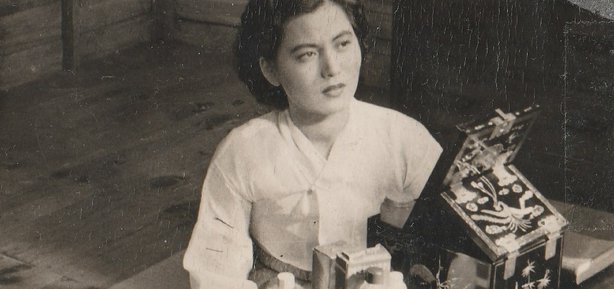 When Park Nam-ok set out to shoot The Widow in the summer of 1954, South Korea was still lifting itself out of the ruins of the Korean War. Park, a huge film fan in her teens, had written film reviews and tried to enter the film world in the late 1940s. She could only make it as far as the role of 'scripter' (a.k.a. 'continuity girl') for what happened to be Choi Eun-hee's debut film in 1947. She joined a Ministry of Defense film unit during the war, where she gained crucial experience and made useful friendships. To create this first Korean film by a woman director, Park Nam-ok put together some money from her sister and obtained the help of a film-veteran and former neighbour, Jeon Chang-keun, who served as producer – he was her version of a Park Chan-wook. She cast the lovely rising star Lee Min-ja as her Shinja. Despite all that, the film was not a success nor did Park find a way to continue her career.


There is a much reproduced photo of her taken during the shoot, looking care-worn, her baby girl on her back. Film scholars have written about the sacrifices Park made to get the film completed, with apparently no help in caring for that little girl. In later life, she herself preferred a different, unsentimental photo: at a 1962 film festival in Tokyo, Park stands, in formal hanbok, next to top Korean star Kim Jin-kyu as Japanese superstar Mifune Toshiro leans over to light her cigarette.


Park Nam-ok's The Widow deftly resists the pull of melodrama. A conventional approach might have protagonist Shinja wracked by guilt over neglecting her daughter and/or sleeping with a new man, the daughter could come down with some horrible disease and Shinja be forced to give herself to her patron, etc., etc. At least one critic has even suggested that Park's lack of sentimentality was simply due to her lack of experience in proper (melo?) film-making. The Widow still seems a worthy forerunner to the women's films which would follow.


During the 1960s film production soared. From some 100 features made in 1959, close to 200 would become the average. Despite the need for more directors, only two women had the chance to step behind the camera for significant productions. Hong Eun-won began as scripter, then fully-fledged scriptwriter before shooting her first film A Woman Judge in 1962. The film screened in the Special Focus section of LKFF 2019. Hong only made two more films, neither of which survive, before returning to scriptwriting. Something like a pattern was emerging in which women might be given three chances to direct, but producers were reluctant to let them develop a real career. Certainly the odds were never good.


Choi Eun-hee was already one of the biggest stars of the fifties and sixties before she made the first of her three films, Daughter-in-Law, in 1965. Her husband, Shin Sang-ok, already a major film director and producer, was just about to establish Korea's largest studio, Shin Films. It may be hard to judge what degree of creativity Choi herself brought to the rather conventional and melodramatic story; the script was based on a popular radio series. While even her acting skills may not persuade us that Jum-soon really is a twenty-something, the relationship which develops between Choi/Jum-soon and the little master conveys a real sense of warmth and affection. The film was a success.

A Princess' One-Sided Love (1968), from two years later, is a lively costume drama set the middle of the Joseon era. It is refreshingly free of sentimentality and high-seriousness. Shin Films had the resources to produce a number of sagŭk historical dramas, but few achieve the humour of Choi's. If only it had been shot in colour! Audiences nowadays can still appreciate how comically outrageous princess Sook-kyung's behaviour is: chasing a man -- lower-status at that, defying her mother, insulting her grandfather, prowling the capital dressed as a man. As part of the film's promotion, a special pre-release screening was held for a women-only audience. Maybe just a gimmick, but it would be nice to know what the reaction had been.


Hwang Hye-mi was the lone woman director of commercial films active in the 1970s. She entered the film industry, as it were, from the top. Hwang had helped to produce films by the veteran Kim Soo-yong and her friend, writer-turned director Kim Seung-ok, before directing three films herself between 1970-72. First Experience (1970), a romantic melodrama, was well received by critics and the public. Yet no print survives of it nor of her two other melodramas.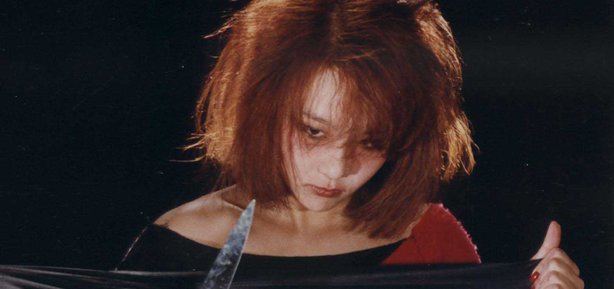 Lee Mi-rye was only 28-years old when she made My Daughter Rescued from the Swamp in 1984. (We'd probably say, 'saved from the gutter'). She had taken a familiar route: from scripter, when still a student, to a veteran director (Yu Hyun-mok ), then assistant director to another (Kim Ho-sun), to helming her first feature. The film was a hit, especially with younger audiences, ranking fifth most popular for the year. Her former mentor Kim Ho-sun paid her a left-handed compliment when in 1986, apparently trying to cash in on her success, he turned out a My Daughter Rescued from the Swamp 2. It flopped. People still recall fondly her second film Young-Shim (1990). Based on a popular manhwa (comics and print cartoons), it pulled out all the stops to appeal to youth culture, music and dance included. Lee went on to make four more films, the final one the disappointing This is the Beginning of Love (1990). Producers wanted her to stick to 'high teen' material, films pitched at teenagers and university students. Lee chose to leave the business.


Already, at the age of twenty, Lee Seo-gun had gathered praise for her short film The Suicide Party (1995); by twenty-one she had scripted the controversial film 301, 302 (1995) for established director Park Chul-soo. It is well worth mentioning that one of the two co-stars of the film, Pang Eun-jin, would go on to become a successful director the following decade. And she's made more than three films.


The tide of melodrama which Park Nam-ok seemed to resist, and which women directors of the sixties and seventies generally drifted along with, had very little purchase on Lee Mi-rye and none, it seemed, on Lee Seo-gun. Her exploration of fantasy and dark emotions in Suicide Party led onto the black, queasy humour of 301, 302. It pairs as neighbours a food-fetish chef, 301, with a victim of sexual abuse suffering from anorexia, 302. We might guess that after that, Lee's Rub Love (1998) was intended as an exercise in lightness, even silliness, kept aloft more or less by visual experimentation and the beauty of female lead Lee Ji-eun, then at the peak of a short career. The film appeared at a time when for a number of reasons, such as competition from TV and Hollywood, audiences for Korean-made films were meager, nothing like the crowds who would support the revivified cinema of this century. Lee would have to wait until 2009 to make her next film. The Recipe is a nostalgic evocation of food, memory and lost love: Lee played it safe this time and let a bit of melo in by the front door.


So much for the past. We can look forward to the autumn and to seeing what new women film-makers the next edition of the London Korean Film Festival – the 16th -- will be introducing to both me and to you.



Our KFN series Filming Against the Odds: Five Films, Four Women Directors from Korea starts on 14 May with Daughter-in-Law. Films will be hosted on the KCCUK YouTube channel and released every two weeks.



Filming Against The Odds is programmed in collaboration with the Korean Film Archive and curator Mark Morris
Mark Morris is a fellow of Trinity College, Cambridge. For the past 40 years he has been teaching and researching East Asian culture, with a special interest in Korean Cinema. He is an advisor to the London Korean Film Festival and participates regularly in a wide variety of film events in the UK, Europe and South Korea.