Expanding Horizons: Contemporary Glass from
Korea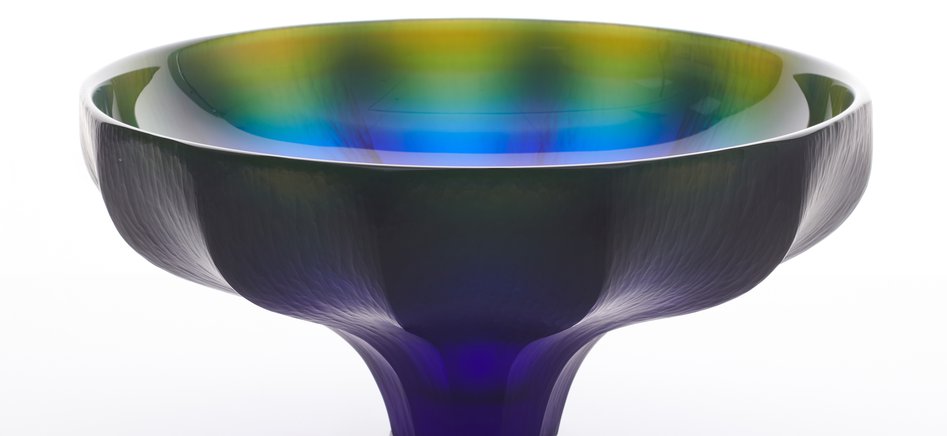 Explore glass and culture from Korea
In August, the International Festival of Glass making a welcome return to Stourbridge's historic Glass Quarter. Celebrating 'the captivating material of glass', the festival takes place at various locations from Friday 26 to Monday 29 August and features exhibitions, demonstrations, events, talks and hands-on workshops.
This year's get-together offers visitors the opportunity to immerse themselves in the world of East Asian glass, with artists travelling to Stourbridge from Korea, Japan, China.
The festival will have exquisite exhibitions, skilful demonstrations, and brilliant workshops for you to try. And it's not all glass - you can have a go at Kimchi making, Taekwondo, Korean Calligraphy, and Traditional Dance.
Saturday 27 August
Presenting 'a superb evening of Korean culture and its traditions', the Hot Hanbok/Cool Glass event features classical & Korean music, contemporary dance performance, and a fashion show in which wearable glass creations are paired with colourful Korean clothing (Hanbok). Contemporary designers contributing to the event include Seoul-based Danha - famous for dressing mega K-Pop group Blackpink.
Friday 26 - Monday 29 August
Providing families with the chance to learn about East Asian traditions, the festival's workshops offer hands-on craft, dance and culinary experiences.
Workshop include: traditional Korean lotus lantern making; Ganggangsullae - a traditional Korean dance and folk-culture fusion and Korean ink painting.
Friday 26 - Monday 29 August
The festival's demonstrations by world-renowned glass artists are always a must-see. Alongside glassblowing demos taking place throughout the day, Eunsuh Choi will flamework rods of glass to create hollow glass teapots and clouds.
These events are in a collaboration between the Korean Cultural Centre UK and the International Festival of Glass.
Participating Korean glass artists at the Festival
Eunsuh Choi, Hye Sook Choi, Sung Hwan Hong, Joon Yong Kim, Jiyong Lee, Kwang Min Jung, Young Ho Park