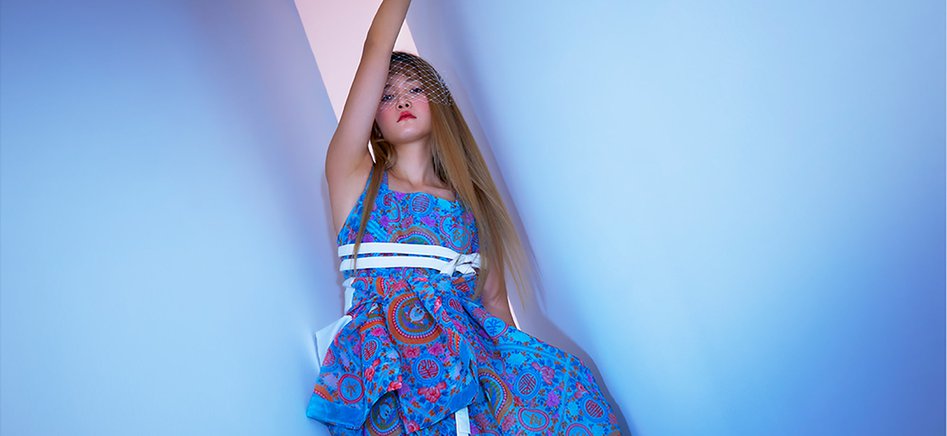 Hot Hanbok/Cool Glass Hallyu comes to Stourbridge!
A dynamic evening combining Korean music, dance and fashion paired with glass body adornment.
A collaboration between the Korean Cultural Centre UK and the International Festival of Glass.
A superb evening of Korean culture, its traditions and contemporary Hallyu (Korean Wave), a collective term that refers to the phenomenal growth of Korean culture internationally, which encompasses everything from music, movies, fashion, drama to online games and Korean cuisine.


Evening Programme:
The Kasper Trio
A selection of classical and Korean music by Hayoung Woo on violin, Jihyo Jung on cello and Rebecca Park on flute
Joseph Haydn: Haydn's Divertissement No.2, Op.100 for Flute, Violin and Cello (8')
Edgar Girtain: Girtain Trio No. 1 for Flute, Violin and Cello (12')
Arirang - Arr. Kasper Trio (4')
Korean Contemporary Dance Performance 'Un-Tact'
'Un-Tact was originally created in screendance in 2021. The Film Un-Tact (2021) contains the life changes caused by COVID-19 and the emotions people feel in it. During the pandemic, films mainly were produced online or in small groups due to the UK lockdown and social distancing.
Choreographer: Ye Rin Lee (yenn_dance)
Dancers: Ye Rin Lee, Jie Sheng
Music: Heesook Seo (Naseul sound), Wooram Song
Interval - Calligraphy by Kil Chan Lee and Taeyoung Lee
Hot Hanbok/Cool Glass
A fusion of colourful Korean clothing (hanbok) and wonderful wearable glass by thirty international artists. Featuring traditional hanbok to the new contemporary designers; the stylish London Hanbok and Seoul-based Danha, famous for dressing mega K-Pop group Blackpink. The artists have been brave, imaginative and bold with their designs, ranging from exquisite cameo and cast jewellery, to expansive flameworked headdresses.
This remarkable event with its specially composed soundtrack by composer and sound producer Jun Seok Kim, is the first performance to take place in the middle of British Glass Biennale exhibition with the models and audience surrounded by the gleaming glass. It brings music, movement and magic into the heart of the exhibition.
Saturday 7.30pm, £35
Glasshouse Arts Centre