Yor-K 2022: Korean Music
Night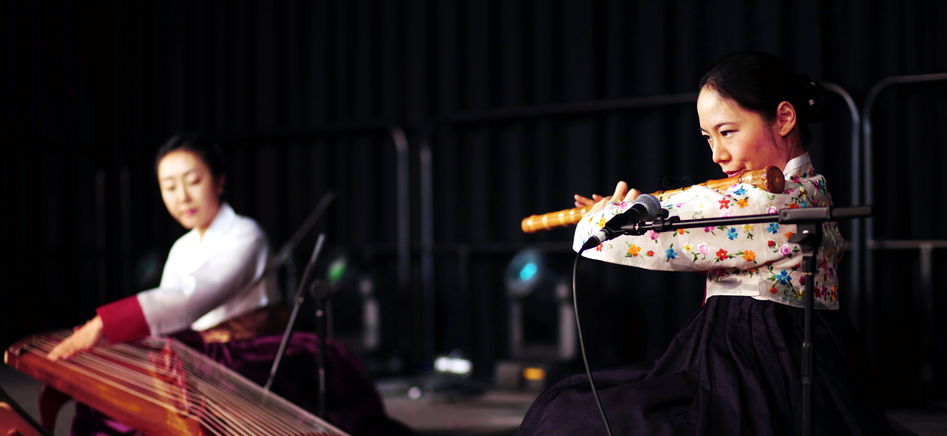 York St John University presents Yor-K: Korean Music Night in collaboration with the Korean Cultural Centre UK.
Featuring dynamic performances from the Shilla Ensemble and York St John students, the York-K: Korean Music Night is an eclectic showcase of traditional and contemporary Korean music and dance.
'Obang' - Shilla Ensemble
Hyelim Kim, Seayool Kim, Seonju Kim, Yong Min Cho

The traditional Korean colour spectrum, also known as Obang-saek refers to the five Korean traditional symbolic colours of white, black, blue, yellow and red. These colours are feature prominently in 'hanbok' (traditional Korean dress), paintings, musical instruments at festivals, architecture, flags and traditional icons. For this year's Korean Music Night, the Shilla Ensemble will present a programme of music and dance from its traditional and contemporary repertoire reflecting the concepts embedded in the significance of these colours. The program will include minyo (Korean folk songs), court music, dance and new compositions inspired by various aspects of Korean culture.
Date and time
Sat, 28 May 2022
17:30 – 19:30 BST

Location:
York St John Creative Centre, York St John University
Lord Mayor's Walk
York
YO31 7EX