End of Year Concert 2021: Sungbin
Cho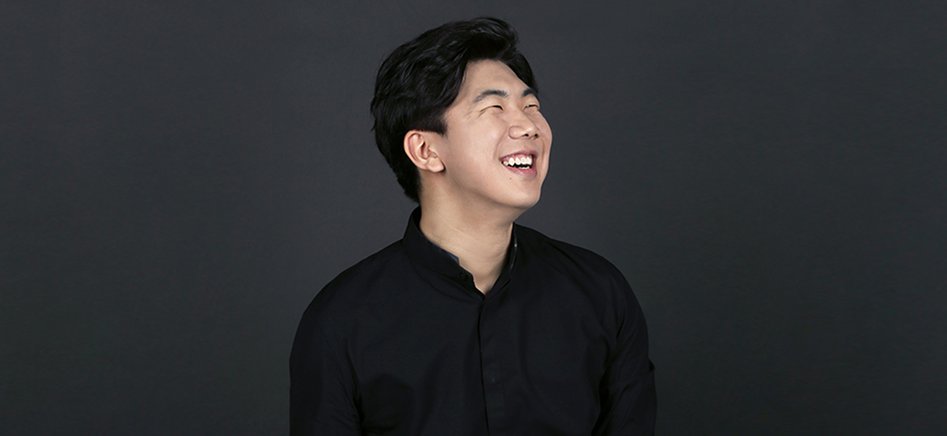 End of Year Concert 2021
Sungbin Cho (Classical guitar)
Programme:
Federico Moreno-Torroba
Montemayor (from 'Castillos de España')


Stephen Dodgson - Partita for Guitar
I. Allegretto con moto
II. Molto Vivace
III. Adagio
IV. Allegro

Federico Moreno-Torroba
Sonatina
I. Allegretto
II. Andante
III. Allegro

Antonio Carlos Jobim
A Felicidade (Arr. R.Dyens)
Artist Bio:
Sungbin Cho (Classical Guitar)
Classical guitarist Sungbin Cho is from Seoul, Korea. Graduating with a BMus from the Korea National University of Arts, he subsequently served in the Republic of Korea Air Force where he completed his two-year military service. He then entered the Royal Academy of Music to undertake an MA in Performance, with Michael Lewin. He is the first Korean national to play classical guitar at the RAM.
Sungbin was selected as a Young Artist by the Kumho Cultural Foundation, held a recital, and won first place at the Haneum Music Competition. Recently, he won the '2021 London International Guitar Competition(LIGC)', the largest competition in the UK, and is scheduled to tour five European countries in 2022 to have his concerts as a 'LIGC Winner'.
Through this KCCUK concert, Sungbin will play repertoire by Federico Torroba representing the best of classical guitar, a piece by a British composer Stephen Dodgson and a Bossa-nova style piece by Jobim which has been arranged for solo guitar by Roland Dyens.