KCC Home Theatre Series Season
II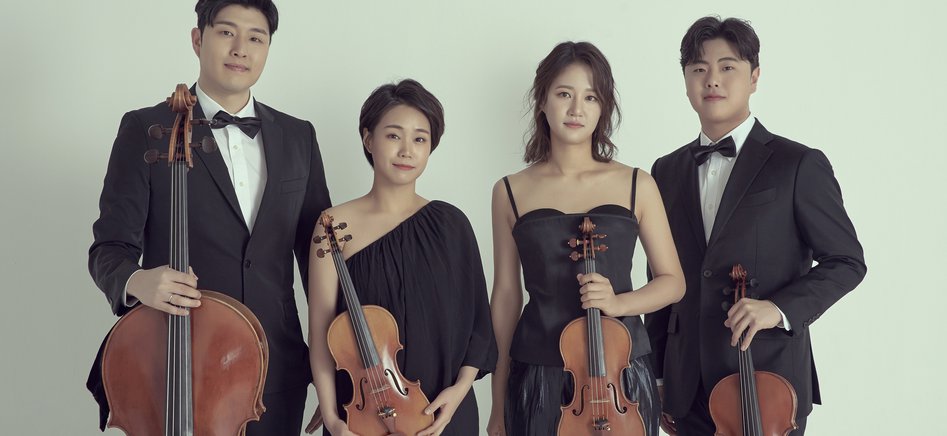 A variety of classical music performances to enjoy at home
The concerts will be uploaded to the KCCUK YouTube Channel every Thursday at 7pm from 3 September until 8 October 2020.
*Please note: This series will be available to watch on our YouTube channel for two weeks after the stream.

As a friendly alternative to our temporarily suspended House Concert programme, we have introduced a new programme this year via the KCCUK YouTube channel, the KCC Home Theatre Series. The second season of the series begins in September and will focus upon classical music.
Hui-Ti (Eric) Wang (violin) & Yoon Seok (John) Shin (piano) duo and Kiyoka Ohara (flute) & Sooyeon Lee (cello) & HyunJeong Hwang (piano) trio, who were previously scheduled for the House Concert programme, will be performing in the first and second week of season Ⅱ, and the various classical musicians introduced in the "Beautiful Thursday" programme in 2019-2020 at Kumho Art Hall will be performing from the third to the sixth week.
"Beautiful Thursday" is a programme supported by the Kumho Asiana Cultural Foundation, which started with the "Kumho Gallery Friday Concert" in 1997, followed by "Kumho Art Hall Friday Series" and was newly introduced as "Beautiful Thursday" in 2007 to mark its 10th anniversary.
The "Beautiful Thursday" series, which has become one of Korea's representative chamber music programmes, has been filling the stage with leading Korean musicians and other masters, providing high-quality classical music to Korean audiences.


The programme details are as follows:

(3 September) Hui-Ti (Eric) Wang & Yoon Seok (John) Shin
Programme
Ponce/Heifetz Estrellita (My Little Star) Mexican Serenade
S. Rachmaninoff Vocalise, Op.34 No.14 - (Arr M.Press)
N. Paganini Nel cor più non mi sento, MS 44
Schubert Allegretto in C minor, D.915
Elgar Salut d'Amour, Op.12
Elgar Chanson de Matin, Op.15 No.2
(10 September) Kiyoka Ohara & Sooyeon Lee & HyunJeong Hwang
Programme
C. Saint-Saens The Swan
J. Massenet Méditation (Thaïs)
F. Poulenc Sonata FP164
P. Lewis Pavane
(17 September) Solo Piano Concert - Jong Hai Park
Programme
L. V. Beethoven 15 Variations and fugue in E-flat Major, "Eroica Variations", Op.35
J. Brahms 25 Variations and Fugue in B-flat Major, Op.24
(24 September) Flute Concert - Sunghyun Cho (with James Jaewon Moon (piano))
Programme
C. Schumann 3 Romances for Violin and Piano, Op.22
J. Brahms Sonata for Clarinet and Piano No.2 in E-flat Major, Op.120/2
P. Tchaikovsky Lenski's Aria from Eugene Onegin
R. Schumann 3 Romances for Oboe and Piano, Op.94
(1 October) Violin Concert - In Mo Yang (with Sahun Sam Hong (piano))
Programme
F. Ries La Capricciosa
L. V. Beethoven Sonata for Violin and Piano No.10 in G Major, Op.96
E. Grieg Sonata for Violin and Piano No.2 in G Major, Op.13
(8 October) String Quartet - Abel Quartet
Programme
L. V. Beethoven String Quartet No.4 in c minor, Op.18/4
L. V. Beethoven String Quartet No.11 in f minor, "Serioso", Op.95