Take Part in The Hallyu Con 2021
Challenges!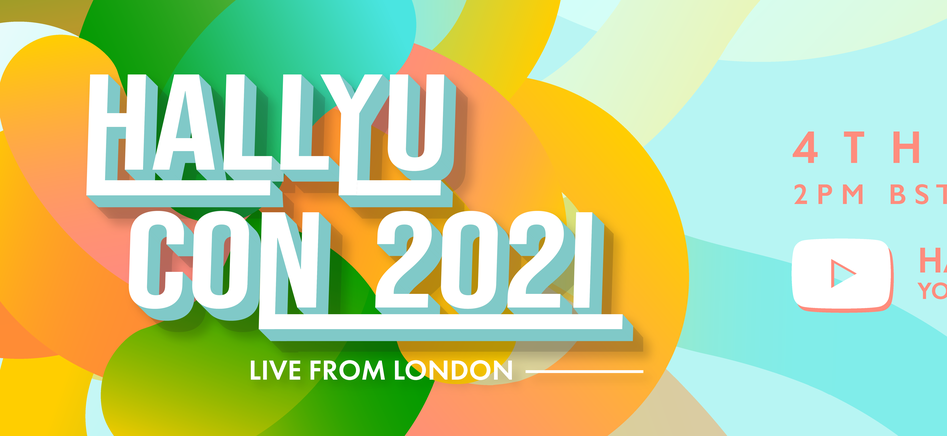 We are looking for Korean culture and K-Pop enthusiasts to participate in Hallyu Con 2021 Live from London!
A group of selected participants will be featured on the event livestream in September and the winners will be offered a variety of K-Pop albums, merchandise and official Hallyu Con items which are brought to you by London Kpop Street, our sponsor.

Sign up now and share your passion about K-Pop and Korea!
What is the challenge?
The Hallyu Con 2021 Challenge is an online event for Korean culture enthusiasts across Europe and beyond who wish to share their own understanding and love for Korean culture with others.
There are 3 challenges to select from in Fashion, Dance and Food categories and each participant can choose to participate in one or all 3 challenges.
Each participant is completely free to follow the challenge instructions exactly, or to add characteristics of their own culture and make the final presentation innovative.
Who can apply?
The Hallyu Con 2021 Challenge is open to any individual who loves K-Pop and/or other aspects of Korean culture.
Applications can be submitted individually or in groups of max 10 people.
How to participate?
Select the preferred category out of the 3 suggested. Plan your idea for the video. Record your final presentation then upload it on YouTube, Instagram (TV/Reels) or TikTok with the correct title and hashtags as followed.

VIDEO TITLE
Hallyu Con 2021 Challenge_[Category]_[Country]_[ParticipantName]
Example: Hallyu Con 2021_Challenge_Fashion_Portugal_LauraCruz

HASHTAGS
#hallyucon
#hallyucon2021challenge
#hallyucon2021
The view counts of the video may be included as a screening factor if the team decides there's 2 submissions with similar weighing, so it could help to share your video link to your friends, followers etc.;​
Make sure to include the thinking behind your choices as it could earn you extra points!
Visit the Hallyu Con Official Website for more details!
Follow the official Hallyu Con channels for more updates.
Disclaimers
Hallyu Con 2021:
Supported by Korean Foundation for International Cultural Exchange (KOFICE); Hallyu Com-On
Presented by Korean Cultural Centre UK (KCCUK) & The Korean Wave Community (My Wave Collective, UK Ahgase and UK Monbebe)