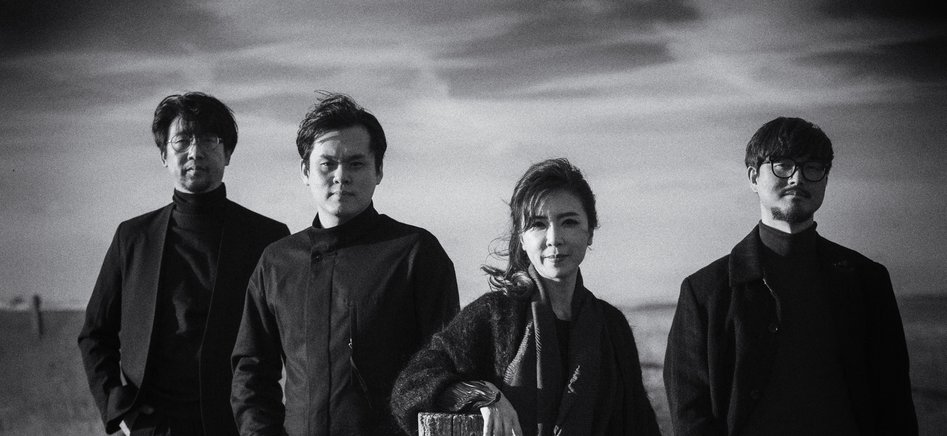 London's Festival of Korean Music
Line-up: Jambinai, Korea Pansori Preservation Association, Park Jiha, SB Circle, Hey String, Gonne Choi and Black String
K-Music is London's festival of Korean music. Now in its sixth year, it gives the opportunity to catch major Korean musicians across our capital, stretching from traditional and pansori to rock, jazz and more.
Our mission is to provide a platform for the rich and ever-developing sound of Korean music, which is genre-breaking, fusing ancient and modern, and offer the chance to see once-in-a-lifetime collaborations with international musicians.

A festival that is 'original, powerful and thrilling like nothing you have ever heard before' (★★★★★ Evening Standard)
The 2019 Festival starts hard and loud with post-rock masters Jambinai, in the first ever K-Music tour, playing Brighton, London, Canterbury, Manchester, Leeds and Birmingham, with material from their new Bella Union album.

Next we celebrate pansori as we sample five traditional Korean operas in one night, performed by The Korea Pansori Preservation Association, bringing this beautiful, ancient art form to the modern audience.

International star Park Jiha returns to London with her traditional Korean instruments, modern aesthetics and new Glitterbeat album Philos.

Kyungso Park presents her new jazz group SB Circle, alongside trio Hey String, in a takeover that pushes traditional Korean music to the limits.

Gonne Choi creates real emotion with her soaring voice and acoustic guitar, combining rock, folk, jazz and traditional influences to create a highly original sound

And Black String close the Festival in style with their explosion of heavy rhythms, traditional Korean instruments, mind-bending electronics and jazz guitar licks.

Wake up to Korean music in the here and now.