A Festival of Korean Dance 2022: Opening
Performance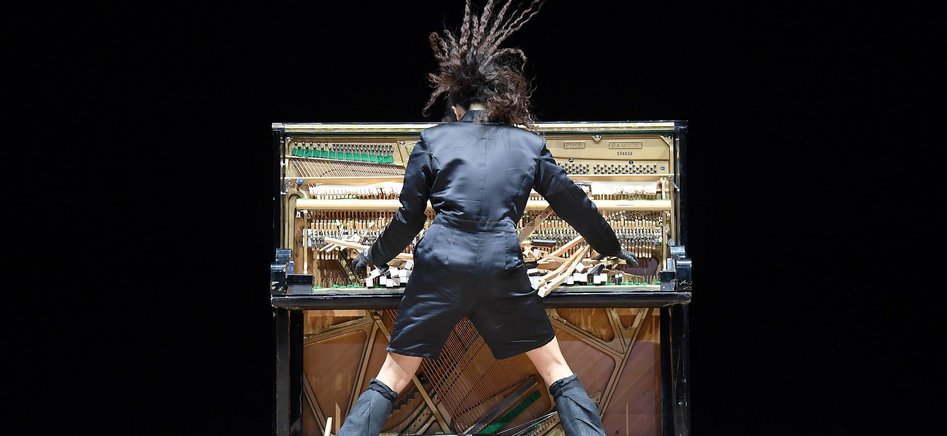 Opening Performance: Art Project Bora 'MUAK'
FRI 17 & SAT 18 JUN 19:30 (60mins) / The Place
Eight performers burst the confines of logic as they dismiss the notion that we watch dance and hear music exclusively.

MUAK by Art Project Bora
MUAK is a piece inspired by music with the same name by the composer Isang Yun. According to Isang Yun, in Western music, the tunes are made up by the composer. But in Asian music, the tune already exists and it is the composer's role to simply find the tune. The dance and music are all paces of breath.

What is the true essence of dance and music? Refusing to be confined by logic and conceptual thinking, Bora Kim chooses to swim in the flow of senses.

Duration: 60mins
Age Recommendation: 8+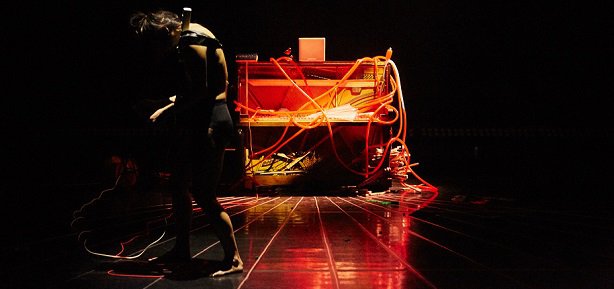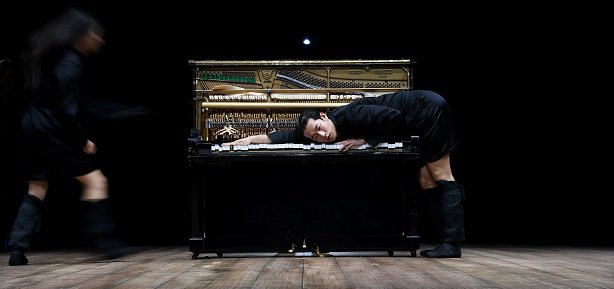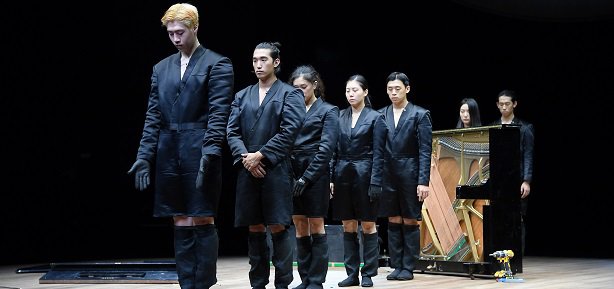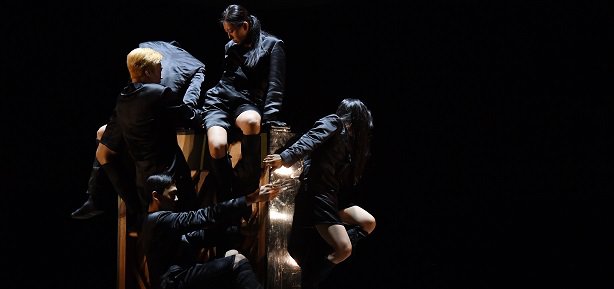 Additional Events
17 JUN: Panel Discussion 17:30
Nadine Patel, Creative Consultant, will lead an engaging conversation with a guest panel of female, Korean choreographers; Bora Kim and Sung Im Her, to discuss the subject of gender politics in Korean contemporary dance. This pre-show panel discussion offers you the chance to delve deeper into the Korean contemporary dance scene and the issues that have been, and are, affecting it today.

Tickets: £5 or £2.50 if booked with a ticket to Art Project Bora's MUAK on 17 Jun. Discount automatically applied at checkout.

18 JUN: Post-Show Talk | Free
Join Art Project Bora after the show for a discussion about their work.

* Accessibility: Both events will be BSL Interpreted and translated into English to Korean and Korean to English.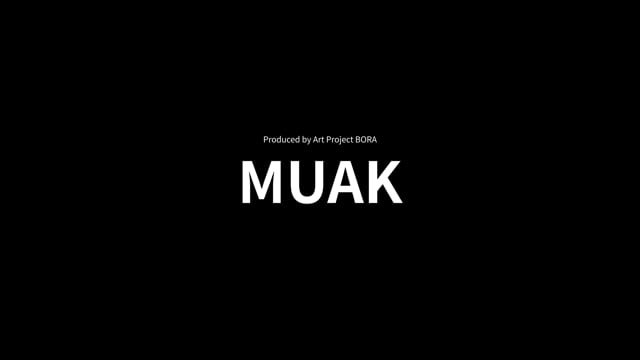 About Art Project BORA
Art Project BORA is led by Bora Kim, who has emerged in recent years as Korea's most spotlighted contemporary dance choreographer. The Company has seen significant growth with their performances both at home and abroad such as in Japan, France, Netherlands, Belgium, Finland, Slovenia, Germany, Austria, Mexico, Italy, Brazil, Uruguay and so on. Their continuous evolution helped them build up a repertoire of styles and colors that remain unique to themselves. As a dance company, Art Project BORA defies the rigid constraints of logic and concepts, creating a feast of images and senses.

Founded on contemporary dance, Art Project BORA embraces different fields such as visual arts, films, performance art, music, and fashion. It's a group that leads in the field of experimental work through the exchange of different genres. Not only limit to having its performance in confined spaces such as theatres, it attempts to find varieties of methods to connect with the audience through breaking the barrier of genres and space concepts.