Korean Cuisine Menu Week at The Vincent
Rooms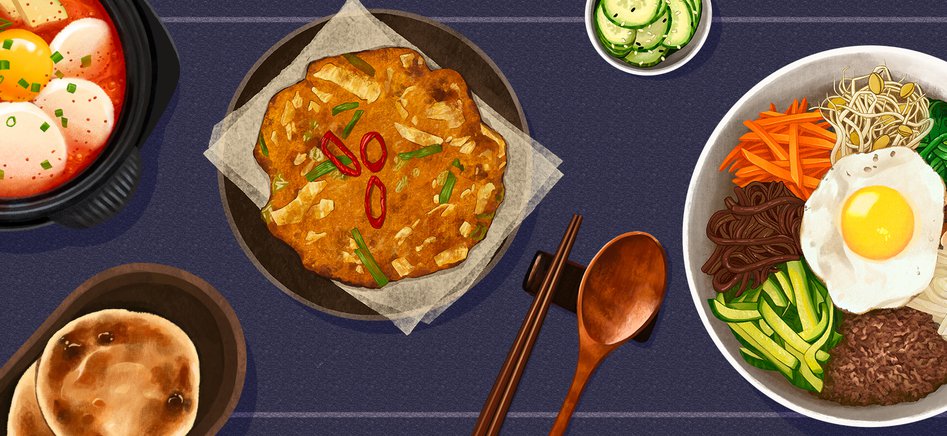 In partnership with the Westminster Kingsway College
Westminster Kingsway College are please to invite you to a Korean Cuisine Menu Week this October.
For the autumn edition of our Korean Cuisine programme, the Korean Cultural Centre UK and Westminster Kingsway College are collaborating on a Korean Cuisine Menu Week at the college's The Vincent Rooms restaurant. From the traditional dish bibimbap to sensational Korean fried chicken, join us for a celebration of Korean food.
For one week only, The Vincent Rooms Brasserie will offer a specialist Korean Cuisine menu. During this week, the Westking Culinary students will be delivering the menu at the award-winning restaurant. Reserve your place now to try some of the tastes of Korea.
Event Details
Date: 11 – 15 October, 2021
Venue: The Vincent Rooms Brasserie
Price: Beginning from £17 for two courses, £21 for three courses
Booking advised via The Vincent Rooms website
The menu will include:
Starters: Kimchi pancake , Oxtail soup, Korean dumplings
Main: Korean fried chicken, Beef bulgogi in the Josper, Spicy tofu stew, Bibimbap (meat, fish or vegetable)
Vegan options: Stir fried aubergine, Spicy cucumber salad
Desserts: Sweet pancakes with Korean rice wine ice cream, Sweet rice dessert
Introducing Korean cuisine
Korean cuisine, or hansik (한식) is known for being healthy and full of flavour, it is also known for its broad range of dishes that include both fermented super-foods and condiments. Like other cuisines, hansik is influenced by the natural environment. As Korea has four distinct seasons with 70% of the nation covered by mountains, Koreans have developed various healthy dishes to survive not only the harsh winter but also the intense heat of summer. Korean cuisine has also evolved to fit in with modern trends, offering foreign dishes that have a distinctly Korean touch.
Introducing The Vincent Rooms
The Vincent Rooms at Westminster Kingsway College is one of the hidden treasures of Central London. Conveniently situated just 10 minutes from Victoria underground and train station, the restaurant offers an exclusive, high quality dining experience, combining outstanding levels of service, with dishes cooked and served by highly trained students – the next generation of renowned international chefs. All income from The Vincent Rooms is re-invested into the college's Hospitality and Culinary Arts department.