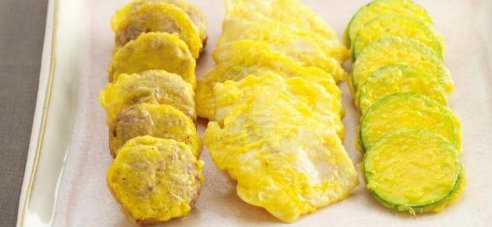 Weekly Hansik Challenge
The lockdown has given many of us a little more time to practise our skills in the kitchen, and we'd like to offer you some cooking inspiration from Korea. We will post weekly recipes that showcase the unique and varied flavours within Korean cuisine, with a focus on dishes that use ingredients easily found in UK supermarkets.
Your challenge is to try making the dish yourself, and to post your photos and videos on social media using the hashtag #kccukathome. Don't forget to tag us @kccuk, too.
Our first recipe is for Modeum jeon (Assorted Pan-Fried Delicacies).