Film Screening 'Memories of
Murder'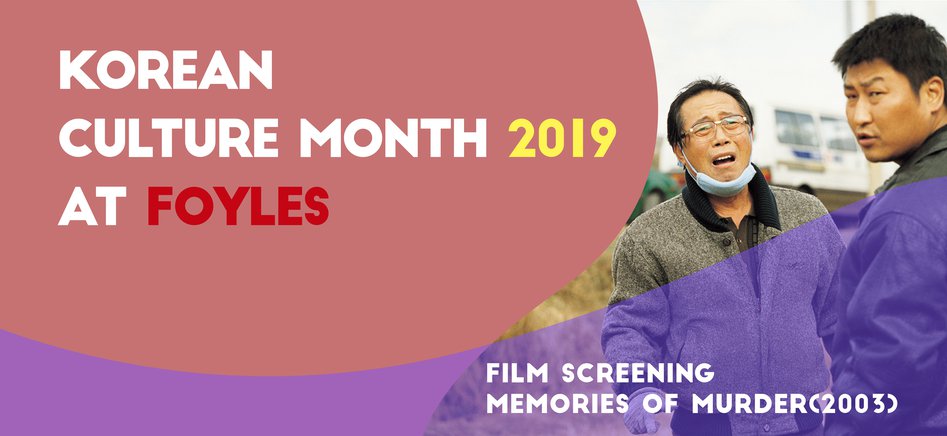 Korean Culture Month at Foyles 2019
As part of Korean Culture Month, we're screening Bong Joon Ho's 2003 masterpiece Memories of Murder.
Set in the countryside of Hwaseong in the mid 1980's and drawing on the famous case of Korean's first-ever serial murders, Bong's film is a masterly reworking of this historic crime centring on the bungled police investigation—which identifies a left-leaning student turned manual labourer as the prime suspect whilst shining a critical spotlight on Korea's own authoritarian past.
Bong Joon Ho was born in Daegu, South Korea in 1969 and is a film director and screenwriter best known for the films Okja, Snowpiercer and Memories of Murder. His new film Parasite won the Palme d'Or Award at this year's Cannes Film Festival.