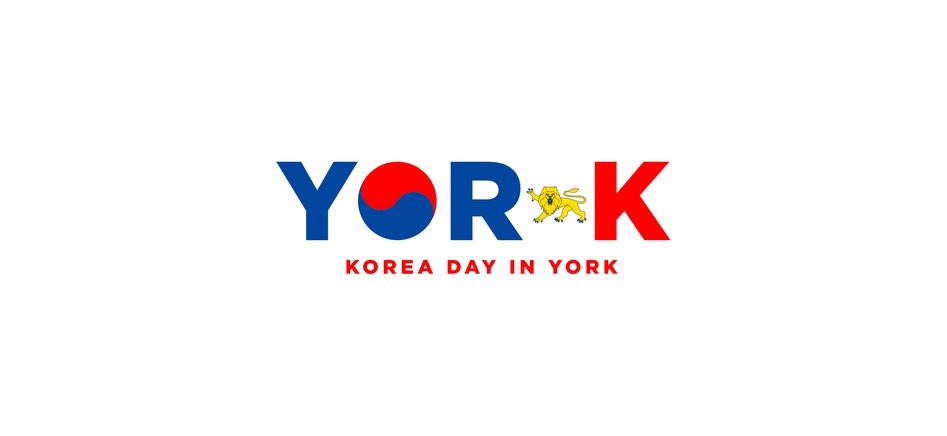 Hosted by York St John University and the Korean Cultural Centre UK
The Yor-K festival celebrates traditional and modern K-culture and brings together communities and people across cultures.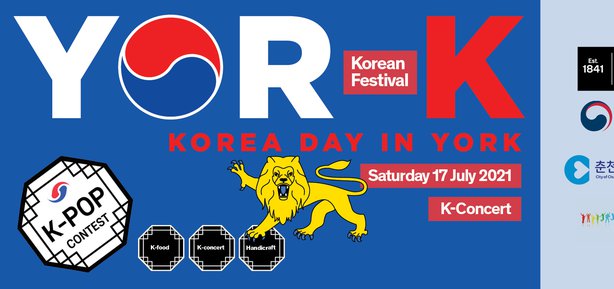 About this event
The Yor-K festival celebrates traditional and modern K-culture and brings together communities and people across cultures. There will be a selection of outdoor, family-friendly Korean cultural activities including:
Korean traditional costume ('Hanbok') show
Korean traditional games
Handicraft
Calligraphy
Korean food
The festival is supported by the Korean Cultural Centre UK.

Tickets
All attendees must pre-book timed tickets for the event. Tickets should be booked in household groups of up to 6. Under 18s must be accompanied by a parent/guardian. Ticket Link
Staying Safe
Your safety is our highest priority and we have put measures in place to ensure that your experience is safe and enjoyable.
Multiple hand sanitation points around the event area, including on entry.
Enhanced cleaning across our campus.
2m social distancing between household groups/bubbles.
Timed entry slots with capacity limited to promote social distancing.
In line with guidance issued by the Department for Health and Social Care, we will keep a record of your contact details and, in compliance with GDPR legislation, we will retain the details for 21 days before securely disposing of, or deleting, them. We will only share your details with NHS Test and Trace if they are needed to help stop the spread of coronavirus. We will not use your details for any other purposes or pass them on to anyone else.
Events Access & Inclusivity
At York St John University we are committed to making our events as welcoming and inclusive for as many people as possible.
If you are planning to attend one of our events and have specific access requirements, please contact us by e: events@yorksj.ac.uk or t: 01904 876654 and we will make every effort to accommodate you.
Privacy Policy
York St John University will use the data you submit in Eventbrite for the purposes of administering this event. York St John University utilises third party software for data storage, tracking and analysis activity but your details will not be used by any of these third parties in order to contact you Any data you share with us will be used to help us improve your event experience and for event tracking and analysis activity within the University.
We will only send you important information and reminders related to the event you have booked unless you tell us otherwise. During the booking process, if you opt in to receive emails about the latest events hosted and supported by York St John University, you consent to York St John University contacting you with relevant information.
If you no longer wish to hear from us you can opt out at any time by changing your contact preferences via the link in emails you receive from us or by contacting us directly via E: events@yorksj.ac.uk or T: 01904 876654
_____________________________________________________________________________________________
2. Korean Music Night (7 - 9pm): Booking Link
York St John University present Yor-K: Korean Music Night in association with the Korean Culture Centre UK.
Featuring dynamic performances from the Shilla Ensemble and the String Trio, the Yor-K: Korean Music Night is an eclectic showcase of traditional and contemporary Korean music and dance.
Discover Korean traditional music reinterpreted on Western instruments and see the first UK performance of the winning song from the Korean Cultural Centre's K-Pop lyric writing competition.
Starring:

The Shilla Ensemble
Hyelim Kim (Taegeum)
Cholong Sung (Gayageum)
Heeyeon Chloe Cho (Cello)
Yerin Lee (Dancer)
The String Trio
Rachel Hayoung (Violin)
Jisu Song (Viola)
Tamaki Sugimoto (Cello)
Disover more about K-culture with free and family-friendy Korean activities at out Yor-K: Korea Day in York event.
York Theatre Royal
Yor-K: Korean Music Night will be presented at York Theatre Royal.