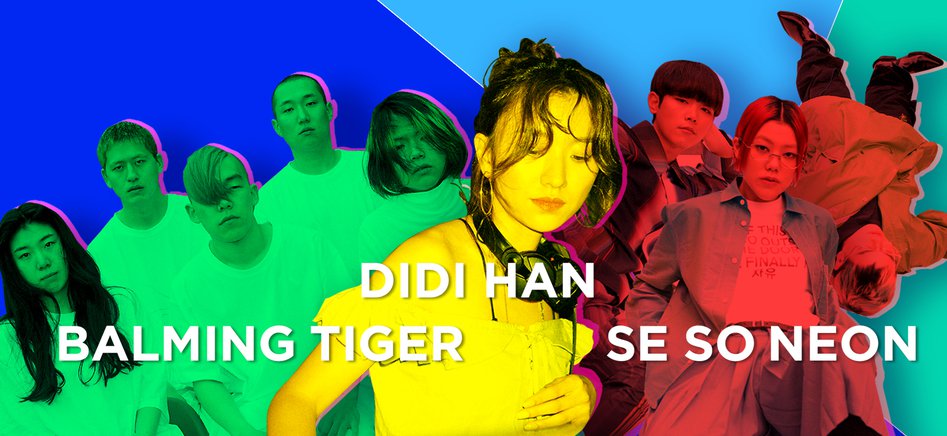 Alternative K-Pop Night
2022 K-Music Showcase
The K-Music Showcase returns live to the heart of London with a spectacular line-up of alternative K-Pop musical talent.
SUN 15 MAY 19:30 (on stage) / Rich Mix
For 2022, the showcase will offer Alt Hip-hop from BALMING TIGER and the Lo-fi vintage modern sound of SE SO NEON - who will also be performing at The Great Escape Festival 2022. Paris based DJ DIDI HAN will also join the Showcase to present her seamless blends of groove house beats to heat up Rich Mix as she did at the Boiler Room.

Age Recommendation: 16+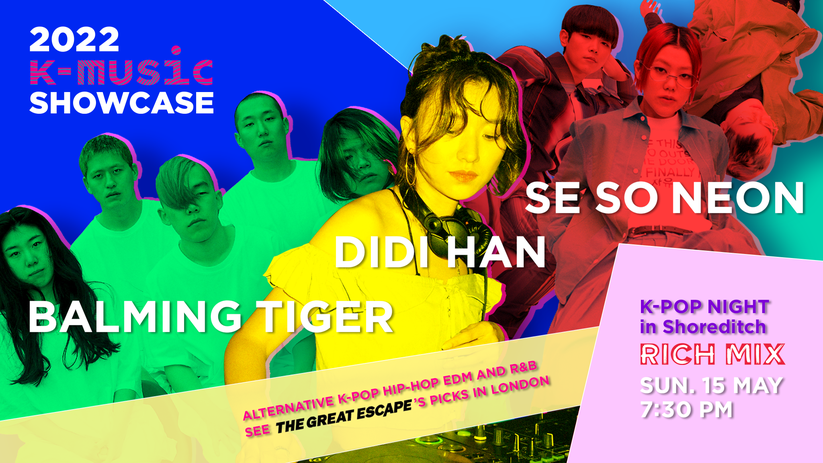 Along with this year's K-Music Showcase on Sunday 15 May, earlier in the day there will also be the UK round of the 2022 'K-Pop World Festival' - a fun afternoon of K-Pop music and dance with performers competing for the chance to perform in Korea.

Tickets are now available for the UK Round of the 'K-Pop World Festival' and the 'K-Music Showcase' at Rich Mix on 15 May 2022.

If you would like to take part in the UK Round of the K-Pop World Festival and possibly compete for a chance to perform in Korea, then visit www.kccuk.org.uk/kpopworldfestival
K-MUSIC SHOWCASE 2022 LINE-UP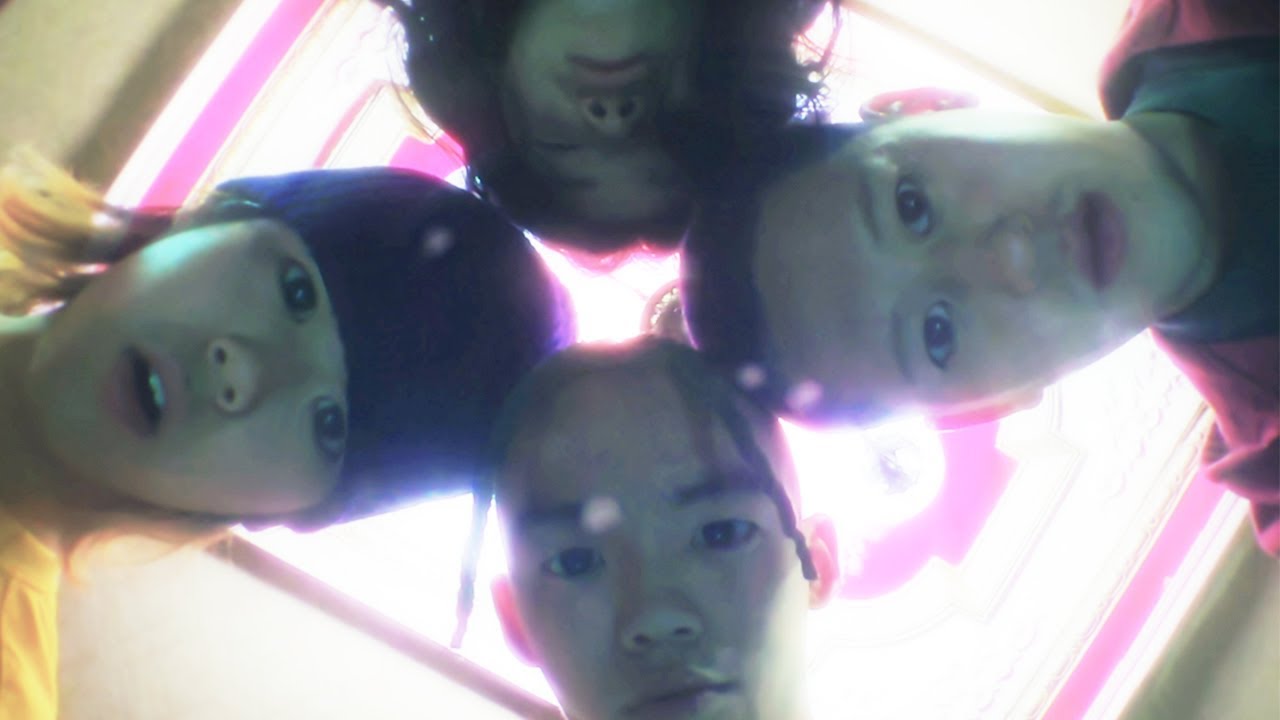 BALMING TIGER
A diverse music collective taking its name from the famous Asian tiger balm ointment, Balming Tiger is a self-proclaimed 'Multi-national Alternative K-pop band' with a desire to create an impact globally. The collective consists of performers Omega Sapien, sogumm, wnjn, and Mudd the Student, producers San Yawn and Unsinkable, video directors Jan' qui and Leesuho, DJ Abyss, and writer Henson.

Each artist in this ensemble expresses a different artistic identity and energy, as well as a wide range of versatility. Balming Tiger was nominated for the Best Collaboration and Best Music Video at the 2020 Korean Hip-hop Awards. The band has performed at various festivals in Asia, the US and Europe including SXSW and The Great Escape.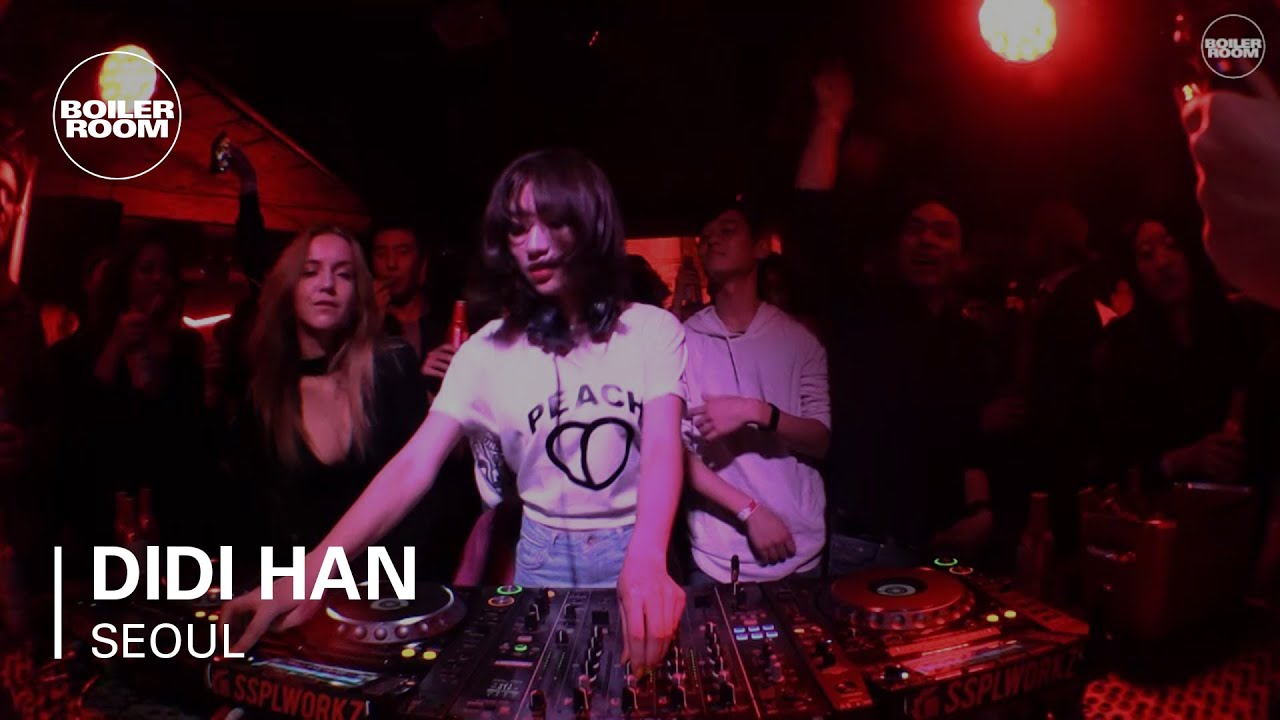 DIDI HAN
The party doesn't start until Didi Han walks in. With her knack for seamless blends of house, beat music, Afrobeat breakbeats and more, the Korean DJ shines as one of the most exciting music selectors in Seoul. Inspired by a trip to Bali her debut EP with 'Wake Up' was released by Roche Musique in 2021 featuring K-Pop legend Wansun Kim, and rising French rap artist Nelick, on vocals. The EP beams us up to a safe haven for all things jazz house, rife with the right amount of coastal-tempered suavity, laid-back groove and loungey pop melodies primed for extended use both on and off the dance floor.

Didi has gained international recognition during her performance for Boiler Room, and she has performed at festivals all over the world, alongside rappers Jay Prince and Rejjie Snow, and house and hip-hop artist Yaeji. Her self-released single called 'Your Mind' has accumulated millions of streams across digital platforms.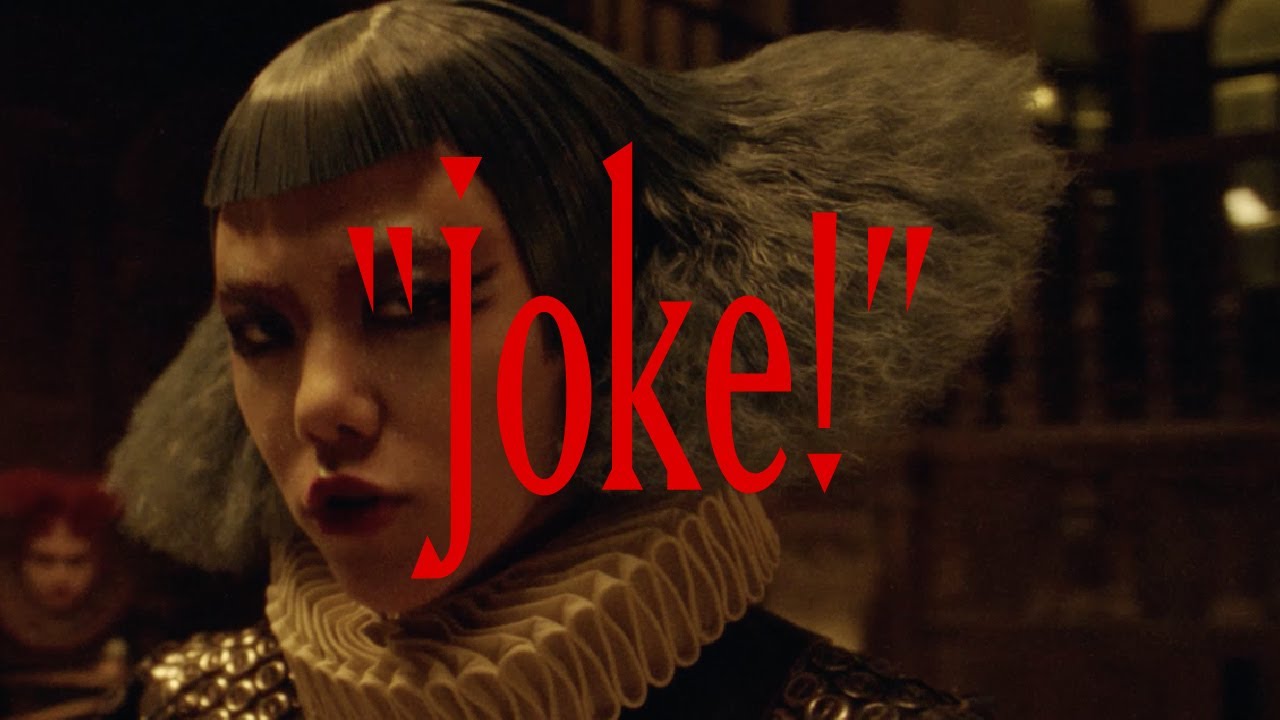 SE SO NEON
SE SO NEON is a Korean band formed by frontwoman Hwang Soyoon on guitar & vocals in 2016 with Usu on drums, and Park Hyunjin on bass. Inspired by a wide spectrum of musical genres such as blues, psychedelic rock and synth-pop, they have since established their own brand of lo-fi and vintage sound. At times bold and at times sentimental, their songs speak of what it's like to be of this generation in a stylistic yet profound manner.

After releasing their debut EP Summer Plumage, the band was awarded 'Rookie of The Year' at the Korean Music Awards in 2018. They have performed at several international festivals including the Reeperbahn Festival, Summer Sonic, Modern Sky Festival, Megaport Festival, Ear Hub and more. In 2020, Nonadaptation, their second EP was selected as one of the 35 Best Rock Albums of 2020 by the American music media outlet Pitchfork and as one of the 40 Best Rock Albums of 2020 by Paste Magazine.