2022 K-Music Showcase alongside K-Pop World
Festival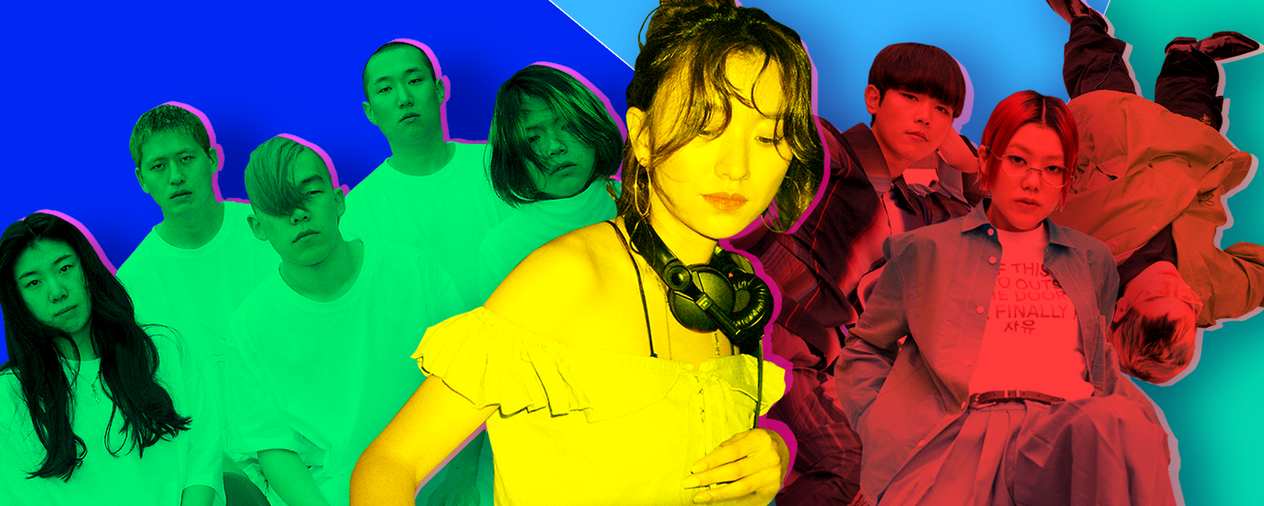 15 May 2022
Every year KCCUK presents the latest musical talent from Korea at the K-Music Showcase in partnership with Rich Mix.
For this year, K-Music Showcase returns to Rich Mix with a spectacular line-up of alternative K-Pop musical talent on 15 May at 19:30.

Along with this year's K-Music Showcase on Sunday 15 May, earlier in the day there will also be the UK round of the 2022 'K-Pop World Festival' - a fun afternoon of K-Pop music and dance with performers competing for the chance to perform in Korea.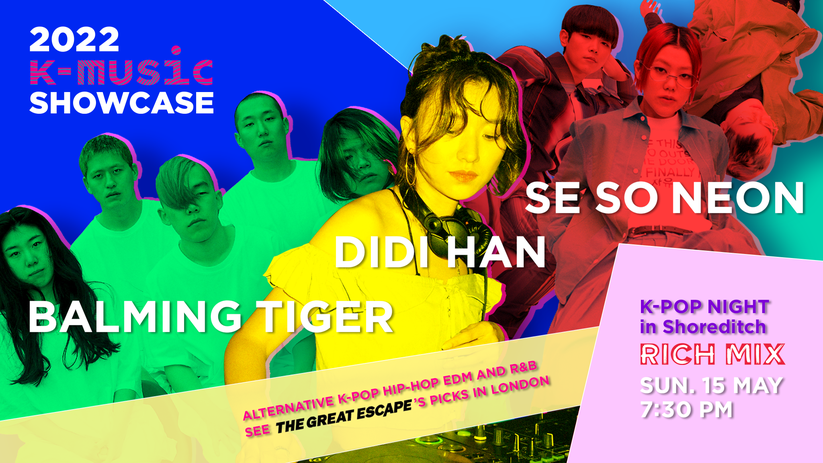 2022 K-Music Showcase Full Line-up
Balming Tiger is a diverse music collective and a self-proclaimed 'Multi-national Alternative K-pop band' with a desire to create an impact globally.

"Latest track, with its off-kilter beats and dynamic rap flows, is gonna make you want to head straight on over to planet Balming Tiger too." - DIY Magazine

DJ DIDI HAN is the Korean DJ who shines as one of the most exciting music selectors in Seoul with her knack for seamless blends of house, beat music, Afrobeat breakbeats and more.

"The party doesn't start until DIDI HAN walks in." -Time Out

SE SO NEON is a Korean band inspired by a wide spectrum of musical genres such as blues, psychedelic rock and synth-pop and they have since established their own brand of lo-fi and vintage sound.

"There is no such thing as a perfect band! Clash meets SE SO NEON" - Clash Magazine (UK)

*See K-music Showcase Brochure