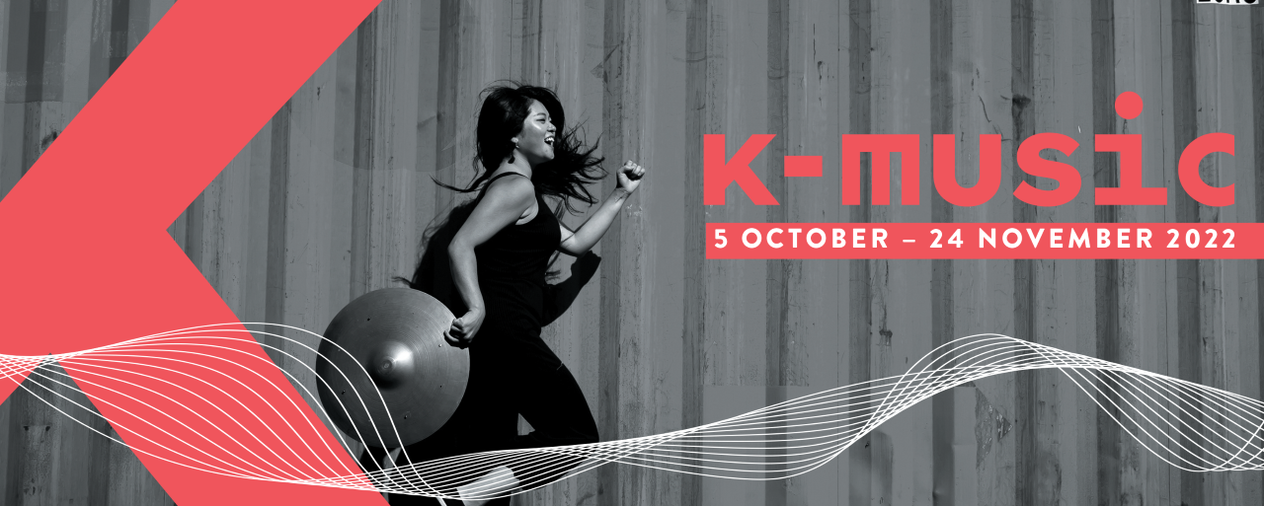 5 Oct - 24 Nov 2022
The K-Music Festival, now in its ninth year, presents a musical response to 'Hallyu! The Korean Wave' from 5 October to 24 November 2022.
The word Hallyu (meaning 'The South Korean Wave') refers to the phenomenal growth of the dynamic popular culture that has come out of Korea - music, movies, TV dramas, fashion, online games, cuisine – since the late 1990s and is having a huge and ever-growing impact and influence across the world. The K-Music Festival shows us a world beyond K-Pop - it encompasses the originality and dynamism of Hallyu with a line-up of artists that use traditional Korean music to find new directions in sound, taking it into electronica, jazz, heavy rock and progressive post-rock - and new twists on ancient art forms.
K-MUSIC FESTIVAL PROGRAMME
DAL:UM & REMIDAS
Wed. 5. Oct 7.30 pm / Milton Court, Barbican
Dal:um, who made their London debut at the Purcell Room last year, open the festival with an intriguing new collaboration with duo ReMidas to create a string quartet of zithers, the gayageum and the geomungo.

JARAM LEE: The Old Man And The Sea
Sun. 9 Oct. 8 pm / Purcell Room, Southbank Centre
Leading pansori (Korea's traditional opera) singer and performer Jaram Lee presents The Old Man And The Sea, inspired by Ernest Hemingway's classic story.

PAKK + EERU of JAMBINAI: Silent Exorcism
Thu. 13 Oct. 7.30 pm / Rich Mix, Shoreditch
The leader of Jambinai, Lee Il-woo, returns to the K-Music Festival for a new collaboration with heavy rock band PAKK presenting Silent Exorcism, where their powerful music consoles the audience.

DONGYANG GOZUPA
29 Oct – 2 Nov / London, Norwich, Liverpool, Coventry
The incredible genre-defying Dongyang Gozupa will premier their new tracks at K-Music this year with their first UK tour starting in Coventry and culminating in London.

SUN-MI HONG QUINTET
Thu. 17 Nov. 8 pm / Purcell Room, Southbank Centre
Amsterdam-based jazz drummer Sun-Mi Hong and her Quintet present an outstanding musical balance between jazz impressionism and the Korean tradition.

PARK JIHA
Thu. 24 Nov. 8 pm / Stone Nest, Shaftesbury Avenue
Park Jiha who, on piri (oboe), saenghwang (mouth organ) and yanggeum (hammered dulcimer), presents gorgeously meditative music from her critically acclaimed recent album 'The Gleam' (tak:til/Glitterbeat).