PAKK + EERU FROM JAMBINAI : Silent
Exorcism
K-Music Festival 2022
Thu. 13 Oct. 7.30 pm / Rich Mix, Shoreditch
EERU (Lee Il-woo), the leader of Jambinai returns to the K-Music Festival with a new collaboration with the hardcore rock band trio PAKK.
For Silent Exorcism, he will bring a new world of explosive sounds and combine them with PAKK's raging anger to exorcise all the devils as he did for ONDA drawing more on thunderstorms, tidal waves, volcanic eruptions, blizzards and desert winds. This collaboration was commissioned and created for the Yeowoorak Festival in Seoul this summer and is presented in association with the National Theatre of Korea.


EERU of Jambinai
EERU (Lee Il-woo) has pushed his musical boundaries ever since he became the principal musician of the Gyeonggi Sinawi Orchestra being at the forefront of new attempts to accommodate various genres of music based on traditional Sinawi.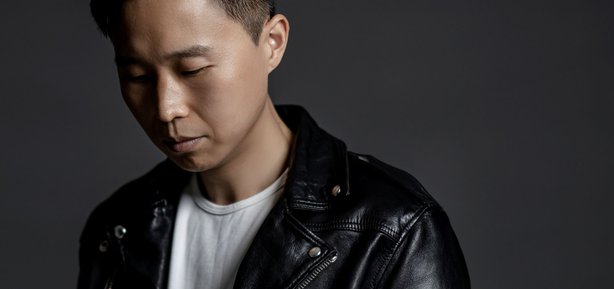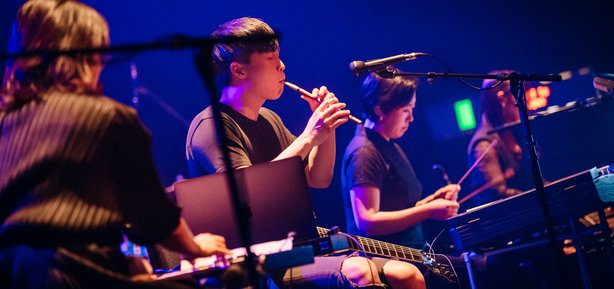 Jambinai present Korean traditional music in a new and innovative way, with their ground-breaking post-rock sound that combines folk, metal, jazz and ambient electronic elements in a mix of traditional Korean and modern instruments. With their huge following, they have wowed stages at major rock festivals, including Glastonbury and Robert Smith's Meltdown. With their third BellaUnion record ONDA Jambinai won the Songlines Music Awards 2020.
"Korea's Jambinai impressed with their genre-blurring sound, applying traditional folk instruments to eruptive instrumental drone-rock reminiscent of sonic Youth" - Times (4 stars-review)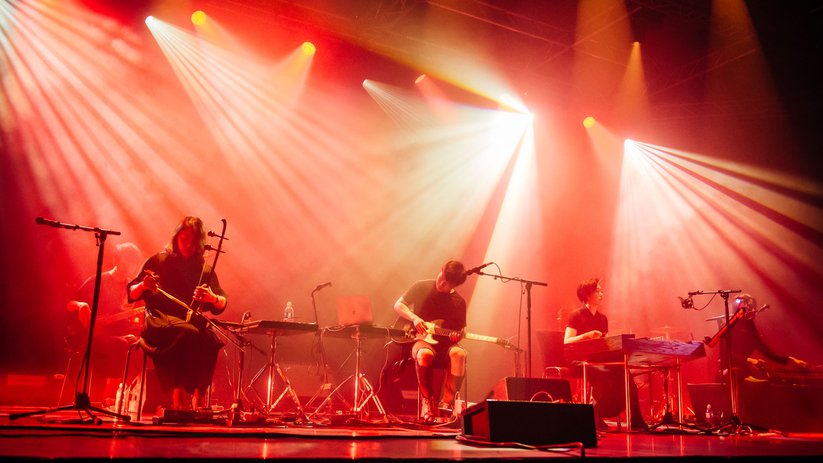 PAKK
Formed in 2014 PAKK stormed the Korean indie rock scene with their first full-length album Salpuri (exorcism) creating furious sounds mixed with Grunge, Psychedelic, and Heaviness. Based on heavy psychedelic rock, PAKK blend the elements of various heavy rock such as the stacking-up structure of post-rock, raging screaming of screamo, and abrupt change of pace like mathcore.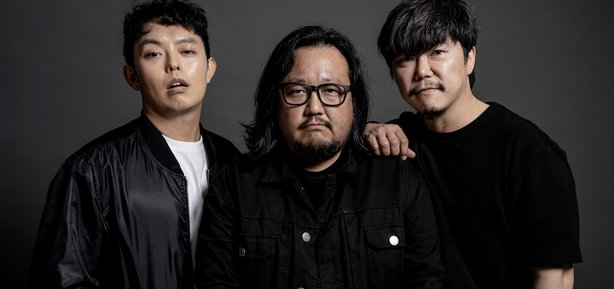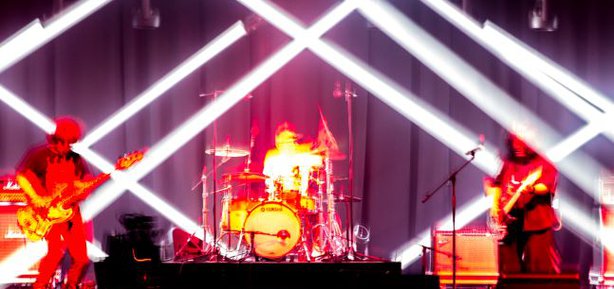 The band's second album Chilgasal (Seven Targets to Kill) was nominated as the Best Rock Album at the Korean Music Awards in 2022. The trio have performed at Zandari Festa, one of the most well-known indie music festivals in Korea every year since 2015 and made their international debut at the Urban Nomad Freakout Music Fest in 2019 in Taiwan.
Band Members:
Dae-inn Kim (Vocal & Guitar)
Hyun-seok Park (Bass)
Bum-sub Kwon (Drum)
"Even after time where the sound of wails fill the streets, the world is still unfair, absurd and full of ugly racketeers. Wounded people are tilting their pitiable glasses and comforting each other with an uncertain tomorrow. But their sadness overcomes the anger, and turned into a dagger, piercing each other holding a murderous thirst. This album is a "Salpuri (exorcism)" to a world filled with evil." – Dae-inn Kim