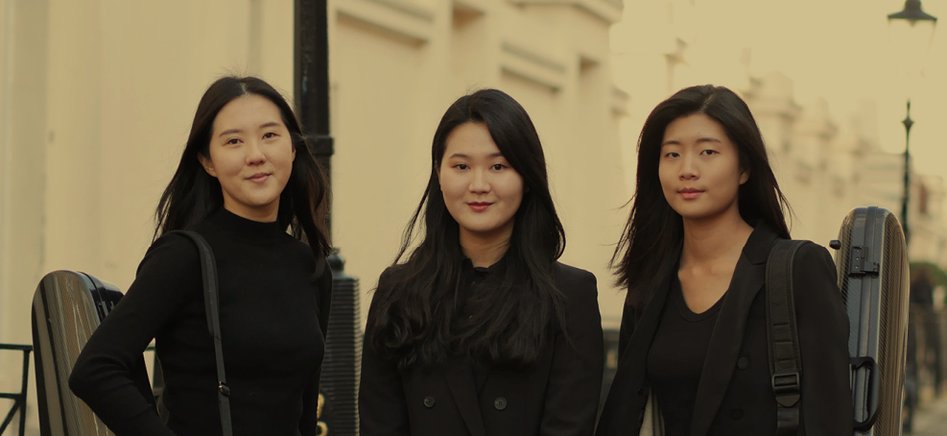 2020 KCC House Concert October
Sungwon Cho (flute) & Rachel Hayoung Woo (violin) & Jisu Song (viola)
***In light of the spread of the Coronavirus (Covid-19), the Korean Cultural Centre UK has taken the decision to cancel this programme.
We apologise for the disappointment and inconvenience caused. If you have any questions on this, please contact us at info@kccuk.org.uk.
We really appreciate your patience and thank you for your continued support.***


PROGRAMME
Haydn London Trio No. 1 in C major
I. Allegro moderato
II. Andante
III. Finale vivace

Reger Serenade in D major, op. 77a
I. Allegro
II. Andate semplice con variazioni
III. Presto

INTERVAL

Beethoven Serenade in D major, op. 25
I. Entrata: Allegro
II. Tempo ordinario d'un menuetto
III. Allegro molto
IV. Andante con variazoni
V. Allegro scherzando e vivace
VI. Adagio – Allegro vivace e disinvolto – Presto
Cordelia Trio
Sungwon Cho flute
Sungwon Cho started playing the flute at the age of fourteen under Gloria Jee Eun Park, principle flute of the Seoul Philharmonic Orchestra. While studying at secondary school, she was a part of the Cheonan Philharmonic Youth Orchestra for six years. In her final year with the orchestra, she appeared as a concerto soloist. She also participated in the Kirishima International Music Festival held in Japan and the MusicAlp Festival in France where she had masterclasses with Paul Edmund-Davies, Emily Beynon, William Bennett, and Mathieu Dufour. She moved to London in 2016 and currently studies at the Royal Academy of Music, pursuing a Bachelor of Music degree under Sam Coles and Sophie Johnson.
Rachel Hayoung Woo violin
Born in Korea in 1999, Rachel Hayoung Woo took up the violin at the age of 5 and joined the Purcell School of Music in 2009 with a full scholarship, where she studied with Berent Korfker for eight years. With her particular interest in German composers, she has participated in masterclasses all across Europe where coaches have included Tanja Bender-Becker, Ulf Schneider and more. She has also performed in concert venues such as the Queen Elizabeth Hall, Royal Festival Hall for orchestral concerts under conductors such as Marin Alsop, Karina Canellakis and John Rutter. With a large commitment to chamber music, she aims to continue broadening her repertoire experienced from a varied combination of instruments. In addition to playing the violin, she likes travelling and playing the piano, where she got her grade 8 at the age of eleven. She is currently a scholarship student at the Royal Academy of Music studying with Joshua Fisher.
Jisu Song viola
Currently in her first year of postgraduate performance degree at the Royal Academy of Music in London, Jisu Song is a violist from Korea. Born in a musical family, she started with the violin at the age of 6 and continued playing through undergraduate studies under Professor Neri Kim. However, she was drawn by the warm and sonorous sound of the viola and started learning the instrument with violist Steven Lee. After a year on the viola she was accepted into the prestigious Asian Youth Orchestra in 2017, where she embarked on a world tour, performing over 20 concerts in Asia, America and Europe. In 2019, she accepted the offer from the Royal Academy of Music in London to pursue a Master of Arts in Performance degree, studying under Professor Yuko Inoue. Being a keen orchestral musician, she has performed with numerous ensembles over the world, including the RAM Academy Symphony Orchestra and the USP Chamber Orchestra in Korea which she is a regular member. Jisu plays on a modern viola by Finnigan Klaembt (2015), generously loaned by the Royal Academy of Music, London.