KCC Home Theatre Series Season
I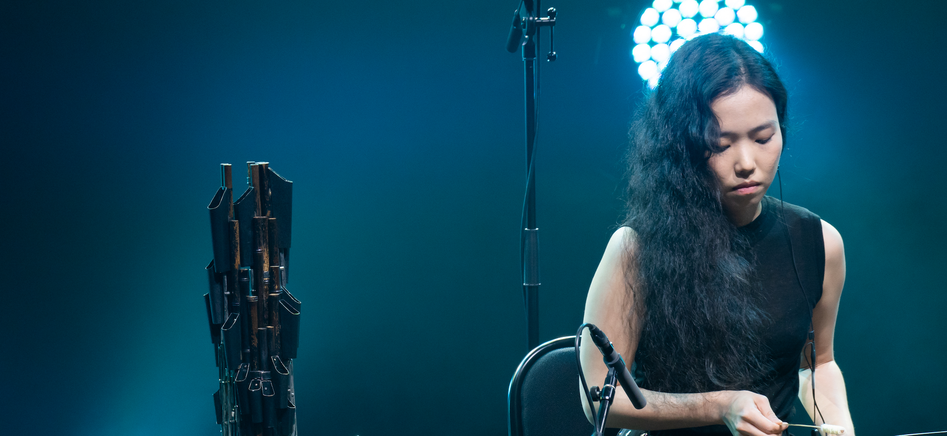 A variety of music and dance performances to enjoy at home
The concerts will be uploaded to the KCCUK YouTube Channel every Thursday at 7pm from 30 April until 16 July 2020.

*Please note: This series will be available to watch on our YouTube channel for two weeks after the live-stream.
As a lockdown-friendly alternative to our temporarily suspended House Concert programme, we will be uploading performances of various genres from Korea – including our usual classical ensemble performances - to the KCCUK YouTube channel.
With many of us now confined to our homes and relying on remote online entertainment, we have found a way to bring a selection of classical ensemble concerts, dance performances and traditional Korean music performances into your home.
Our Home Theatre programme features performances hosted by Korea's representative venue for classical music, the Sejong Centre, as well as the National Gugak Center and Gugak FM.
As part of this varied line-up, the KCCUK will present two-piano recital programmes from The Passionate Keyboard: "The Duo" and "Chopin and Chopin". These will be followed by highlights from the Sejong Chamber Series 2019, including performances by Ensemble OPUS and the Sejong Soloists.
For four weeks, starting on 18th June on our YouTube channel, we will present four performances by Korea's leading "gugak" (national traditional music) artists, including Park Jiha, who was introduced to us at the K-Music Festival. The performances were organised by the National Gugak Centre and they were previously broadcast live online in March this year.

Programme
(30 April) Duo Piano Concert I: Minsoo Hong & Taek Gi Lee
Programme
W. A Mozart Sonata for Two Fortepianos, K.448
S. Rachmaninov Suite no. 2 in c minor for Two Pianos, op. 17, IV. Tarantelle
(7 May) Duo Piano Concert II: Sang Il Han & Jong Hai Park
Programme
C. Saint-Saëns/C. Debussy Introduction and rondo capriccioso
D. Milhaud Scaramouche
(14 May) Chopin and Chopin I – Jinhyung Park
Programme
F.Chopin Piano Concerto No.2 Op.21
(21 May) Chopin and Chopin II – Jaeyeon Won
Programme
F.Chopin Piano Concerto No.1 Op.11
(28 May) Chamber Series I - Ensemble OPUS
Programme
J. Haydn Hob V:16 - String Trio Op.3 No.6 in C Major
R. Schuman Piano Quintet in E flat Major, Op.44
(4 June) Chamber Series II - Sejong Soloists
Programme
F. Mendelssohn String Octet, Op.20
(11 June) A String Quartet from the Royal College of Music
Programme
J. Haydn Quartet Op 20 No 3. movement 1
A. Hoffmeister 6 Duets for violin and viola Op 19 No 2.
(18 June) Fusion Gugak Series I - Jiha Park
Programme
Arrival
Thunder Shower
When I Think of Her
On Water
(25 June) Fusion Gugak Series II - 2nd Moon
Programme
Princess Hours Medley
What Have You Been Doing?
In the Western Sky
(2 July) Fusion Gugak Series III - Sim Eun-Yong & Lee Jae-Ha
Programme
Lee Jae-Ha Geomungo Sanjo & Yukjabaegi
Sim Eun-Yong Motion & An Eerie Tale
(9 July) Fusion Gugak Series IV - Kim So Ra
Programme
Swaying Blades of Grass
Waves
Joy
To Each Other's Rhythms
Landscape
Old Road
I Can Go Anywhere