KCC Home Theatre: Chamber Series
II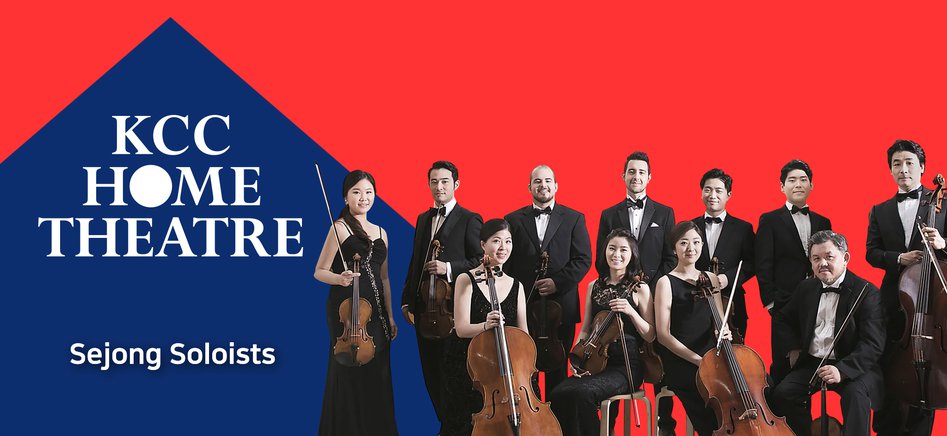 Chamber Series II with Sejong Soloists
We'll be featuring a concert by the Sejong Soloists, who celebrated their 25th-anniversary last year and were hailed as "one of the top ensembles of today" by CNN. They'll be playing Mendelssohn's String Octet, Op. 20.
Live Streaming: Thursday 7 pm, 4 June 2020
*Please note: this concert will be available to watch on our YouTube channel for two weeks after the live-stream.
Programme
Mendelssohn String Octet, Op.20
Performer:
Hailed by CNN as "amongst the top ensembles in the world", Sejong Soloists is a chamber orchestra that was established in New York in 1994 by Juilliard School Professor Hyo Kang and is composed of 11 of the top young virtuoso performers in eight different nationalities. The orchestra has promoted 'Korea' and 'Sejong' through over 500 performances to date in over 120 cities around the world, including America, Europe, and Asia.
Unique among Korean ensembles, it has been invited to perform at the Carnegie Hall and Kennedy Center. It has also acted as an Honorary Ambassador to the PyeongChang 2018 Olympic Winter Games. In 2016, the orchestra performed at the United Nations headquarters at a concert to commemorate the 25th anniversary of Korea's membership to the UN, and in 2018, it was invited to the Trans-Siberian Art Festival where it performed sold-out shows in Moscow and two other cities. Having established itself as the world's top chamber orchestra, Sejong Soloists was selected as the sole partner from Korea for the 2019 Trans-Siberian Arts Festival.