Supermarket Blender
Kimchi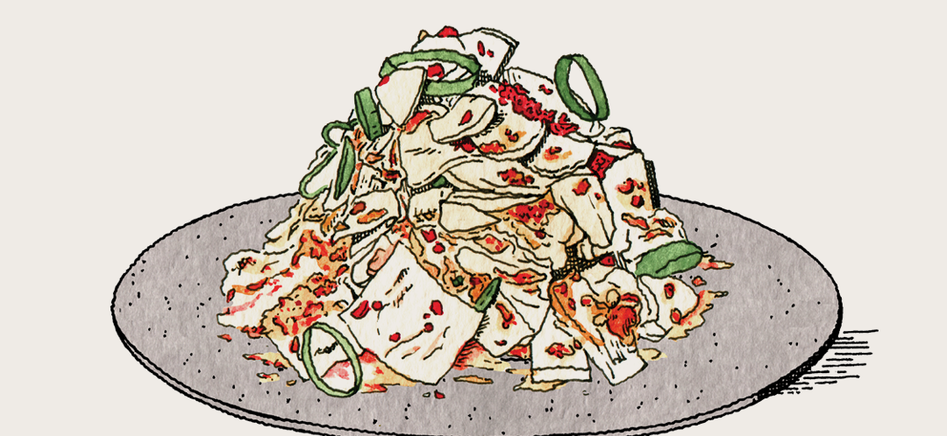 Ingredients:
500g White cabbage
2 Tbsp salt
2 Tbsp fish sauce
6 long red chillies, roughly chopped
1 apple, roughly chopped (peel can stay on)
1 thumb sized piece of ginger, peeled and roughly chopped
4 cloves garlic, peeled
3 spring onions, roughly chopped
Method
Cut the cabbage into bitesize pieces. Place in a bowl and sprinkle salt on top. Using your hands, make sure all the cabbage is covered in the salt and set to one side for 2 hours.
After 2 hours, thoroughly rinse the cabbage of the salt and squeeze out any excess water.
Put the apple, chillies, ginger, fish sauce and garlic into a blender and puree as smooth as possible.
Pour the blender mix over the cabbage and use your hands to rub the mixture into the cabbage (ideally wear gloves!)
Mix in the spring onion and then put the kimchi into a Tupperware container. Leave at room temperature for 1-3 days to ferment and then into the fridge. The kimchi will continue fermenting in the fridge but at a slower rate and will become more tangy as time goes on.
Recipe source: Da-Hae West is a Korean cookery teacher, consultant and author of K-Food. Born in Busan, South Korea, Da-Hae moved to England when she was three. Da-Hae is an authority on Korean food, having worked behind the scenes on TV shows Gizzi Erskine's Seoul Food and John Torode's Korean Food Tour, as well as personally appearing on the BBC's One Show and The Travel Channel's Footie Shorts
Illustration source: @thibaudherem