Category 1. Lyric
Writing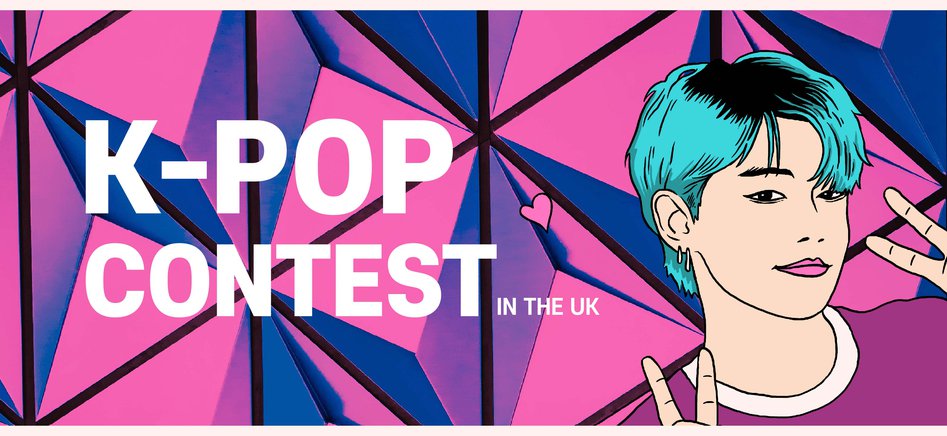 K-Pop lovers, become an artist on music streaming platforms such as Spotify or iTunes!
The winner of the K-Pop Contest will debut as a lyricist with an official credit on online music platforms.
How to Apply
Download and listen to the instrumental version of the K-Pop song soundtrack.
Write your own lyrics to match the track.
Apply through the website! HERE
Winner
The song will be released as a single album - with the winning album cover design.
Korean professional vocalists and student-artists from York St John University will record a song with your lyrics.
You will be registered as a lyricist on the track and be credited as a lyricist on the music streaming platforms the song is on including Spotify, iTunes, Melon, and KakaoMusic. You may get royalties from the streaming of your song depending on the streaming platform.
You will be officially registered in Korean Music Copyright Association as a lyricist.
You will be presented the winner's prize by the Head of the School of the Art at York St John University and your song will be presented at the upcoming Yor-K (Korea Festival in York) which will be held at the York Theatre Royal.
* Requirements*
Entries for the Lyricist Contest must be written in Korean for sections of choruses.
Entries with more Korean words/sentences will be favoured.
Please note that your Korean words/sentence must sound natural to a Korean audience. So it's a great opportunity to show off your Korean language skills!.
Listen to the soundtrack carefully and match your lyrics to the music.