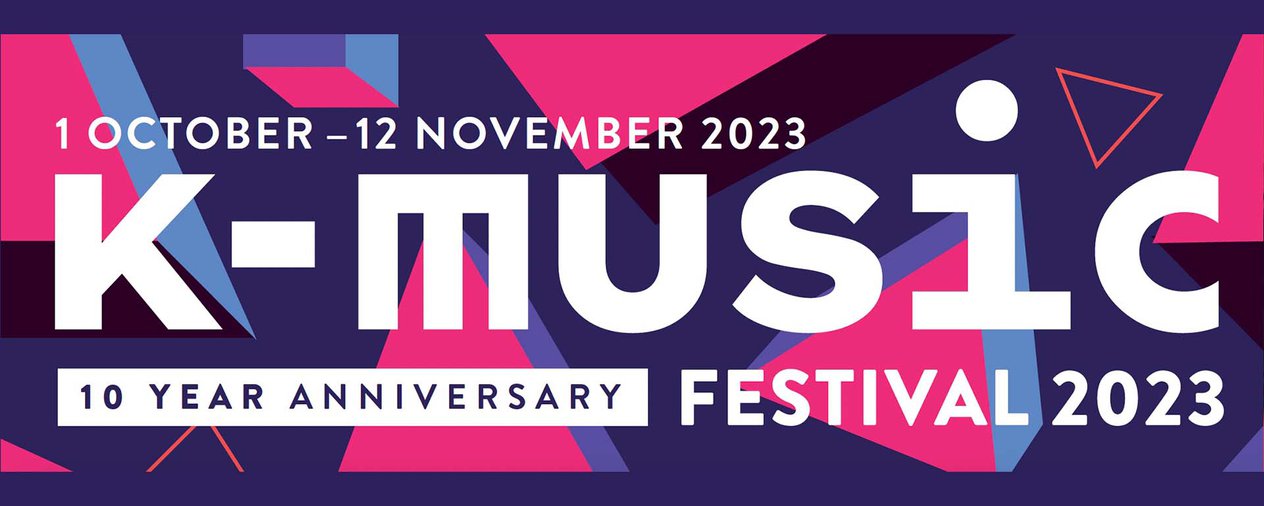 1 Oct - 12 Nov 2023
Starting this autumn, The K-Music Festival is celebrating its 10th Anniversary with a diverse and eclectic lineup of Korean artists, showcasing contemporary Korean music based on traditions. With seven live shows across London through October and November, this is a unique opportunity to hear some of the most exciting and dynamic Korean artists performing live.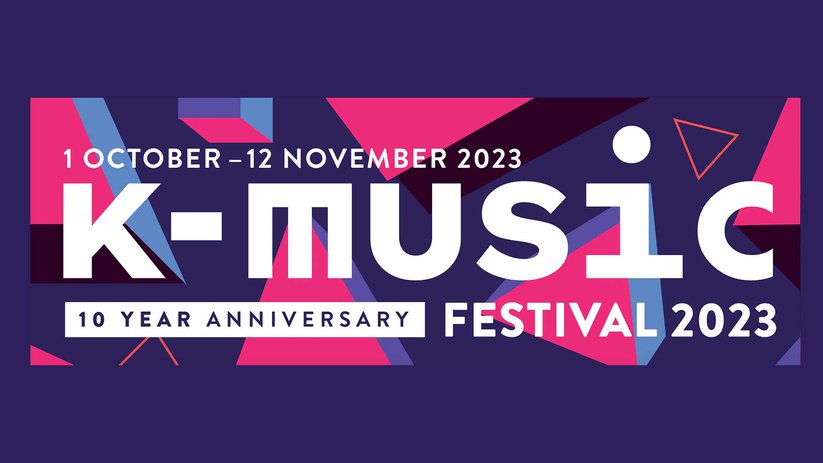 The K-Music Festival, which began in 2013, is now celebrating its 10th anniversary. It will be held from 1st October to 12th November at various venues in London, including Barbican Centre and Southbank Centre. This prestigious Korean music festival is jointly organised by the KCCUK and SERIOUS, taking the lead in the EFG London Jazz Festival. For more details on the festival's programmes, please visit the webpage provided.
K-MUSIC FESTIVAL 2023 PROGRAMME
JUNG JAEIL + London Symphony Orchestra
Sun. 1 Oct. 19:30 /Barbican Centre hall
Jung Jae-il, acclaimed Music Director of Squid Game and Parasite, will perform his award-winning score live with the London Symphony Orchestra, showcasing iconic compositions from beloved Korean films. Experience the premiere of his latest album, Listen, at the opening show of the K-Music Festival, offering an intimate and evocative musical journey inspired by nature and attentive listening.

CelloGayageum + Dasom Baek
Fri. 6 Oct. 20:00 / Kings Place Hall 2
CelloGayageum is a unique collaboration that seamlessly blends Western and Eastern string instruments, presenting the harmonious fusion of cello and gayageum. Featuring masterful daegeum performances by Dasom Baek, it creates a captivating symphony that transcends cultural boundaries.

groove& x DUO BUD
Thu. 19 Oct. 20:30 / Kings Place Hall 1
Immerse yourself in an electrifying double-bill performance as groove& and DUO BUD merge traditions and modern innovation, unveiling intricate rhythms and enchanting sounds. Prepare for a rhythmic and sensory-rich journey that captures the vibrant essence of Korean percussion in a seamless fusion.

HAEPAARY
Tue. 24 Oct. 20:00 / The Lower Third
HAEPAARY, an alt-electronic duo, gives traditional Korean ritual music a modern twist. Their blend of alternative techno, ambient, and dream pop breathes new life into Jongmyojeryeak and Namchang Gagok, incorporating elements of rave and trance for an innovative and captivating sound.

SUN MI HONG QUARTET
Wed. 1 Nov. 19:30 / Milton Court
Renowned drummer Sun Mi Hong, who wowed audiences at last year's K-Music Festival, returns with her extraordinary quartet for K-Music 2023. They deliver a dynamic fusion of jazz and Korean music, featuring accomplished European musicians in their first-ever improvisation and traditional Korean music showcase.

LEENALCHI x JAMBINAI
Fri. 10 Nov. 19:30 / QEH, Southbank Centre
In celebration of the 10th anniversary of the K-Music Festival, Korean music icons JAMBINAI and LEENALCHI unite for a special double bill in partnership with the EFG London Jazz Festival. This highly anticipated event promises an unforgettable and unique performance, not to be missed.

SOOJIN SUH CHORDLESS QUARTET + KIT DOWNES
Sun. 12 Nov. 19:45 / Purcell Room, Southbank Centre
Drummer Soojin Suh, known for her collaboration with saxophonist Camilla George, returns for the 10th anniversary of the K-Music Festival. Accompanied by ECM artist Kit Downes and her quartet, they deliver a captivating performance that blends rhythm and melody, exploring new sonic territories through improvisation. Presented in partnership with the EFG London Jazz Festival.