Read your way through
K-Literature

KCCUK Culture Series
For this week's instalment in the KCCUK Culture Series, we've put together a special feature on Korean literature.
Novels, poetry and works of non-fiction from Korea have been gaining recognition worldwide for many years, with notable works including Shin Kyung-sook's Please Look After Mother, Han Kang's The Vegetarian and Cho Nam-joo's Kim Jiyoung, Born 1982.
The KCCUK has been introducing UK audiences to Korean literature since 2014 with our Korean Literature Night, a monthly discussion group and book club. Now that we're in lockdown, many of us will be looking for new books to get stuck into. Whether you're a K-Literature aficionado or you're completely new to Korean authors, we hope our recommendations will help you update your bookshelves – both real and virtual.
Read on to discover:
How you can access translated Korean books, audiobooks and webtoons of all genres online
A list of recent and upcoming releases from April-August 2020
Our selection of literature to commemorate the 70th anniversary of the Korean War (1950-53)
…and more!
If that's not enough, don't forget to join our online discussion group on Goodreads to share your own recommendations and thoughts on Korean literature – we can't wait to continue the discussion.
Korean Literature Goes Global
Korean literature has a long and rich history, and Korea has been sharing its literature with the world through translation at least since the beginning of the 20th century. The most important date in recent K-Literature history, however, is 1974, when the Korean Culture and Arts Foundation began providing support for the translation of Korean literature into English and other world languages on a much larger scale than before.
A crucial breakthrough occurred when Kim Young-ha's novel I Have the Right to Destroy Myself was successfully exported to the United States in 2005, followed by Shin Kyung-sook's novel Please Look After Mother in 2009. Shin's novel ranked on the New York Times bestseller list for hardcover fiction and reinforced the potential of Korean literature in overseas markets.
Possibly the greatest recent contribution to the globalization of Korean literature comes from Han Kang, whose novel The Vegetarian won the 2016 Man Booker International Prize, regarded as one of the world's most prestigious literary awards.
In other recent developments, novelist Pyun Hye-young became the first Korean writer to win the Shirley Jackson Award in 2017, and in 2018 Jeong You-jeong's The Good Son was published by Penguin Books, the largest U.S. publisher. Cho Nam-joo's novel Kim Jiyoung, Born 1982 (released in English translation earlier this year), is one of many Korean works on sexism and women's oppression currently gaining recognition worldwide.
In 2019, poet Kim Hye-soon became the first Korean recipient of the Griffin Poetry Prize, Canada's most distinguished poetry award, for her compilation Autobiography of Death. Baek Hee-na was very recently named the winner of the 2020 Astrid Lindgren Memorial Award, the world's largest prize for children's literature.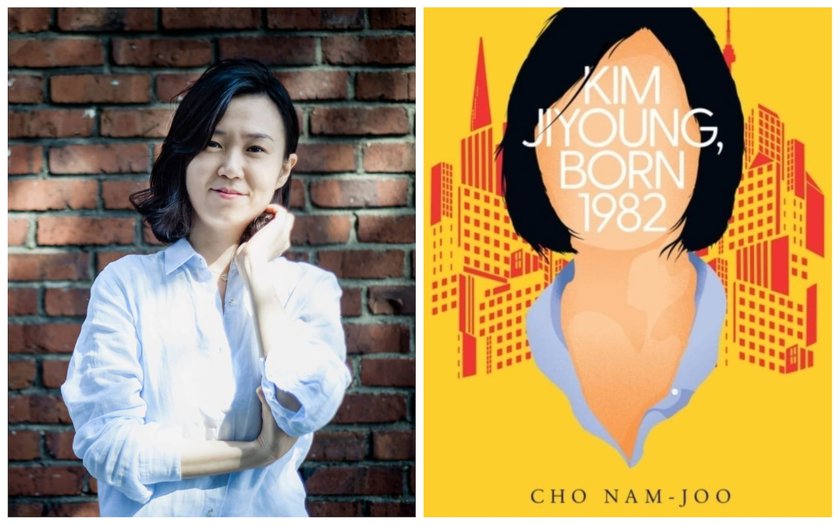 Korean Literature Now and Korean Audiobooks
While stuck at home during the lockdown, perhaps the best place to access Korean literature in translation is the Internet. We'd like to recommend Korean Literature Now, a quarterly literary magazine published by the Literature Translation Institute of Korea which seeks to introduce Korean literature to a wide range of audiences. Launched in 2008, the magazine features poetry, fiction, interviews, book reviews, essays and more – all of which can be found on their website.
Korean Literature Now also features Korean audiobooks in translation, including the short story A Remote Place by Jang Eunjin which you can listen to (and read) here. Jang began her literary career in 2002 when she won the Jeonnam Ilbo New Writer's Contest. She then received the Munhakdongne Writer's Award in 2009.
Jang is the author of four novels - No One Writes Back, Alice's Lifestyle, Where is Her Home? and No Date – as well as three short story collections, including Kitchen Laboratory and Knocking at an Empty House. Her works in translation include No One Writes Back (Dalkey Archive, 2013) in English. A Remote Place won the 2019 Lee Hyo-seok Literary Award and is included in Jang's latest collection, Your Remote Place (2020).
New releases April – August 2020
For those of you looking to get your hands on the newest Korean reading material, we've compiled a list of recent and upcoming releases from April – August 2020.
Remembering the Korean War
This year (2020) marks the 70th anniversary of the outbreak of the Korean War (1950-53) where a post colonial Korean peninsula became the location for the cold war's first hot war. To commemorate this momentous date, we have compiled a list of novels related to the war and its impact on Korean society.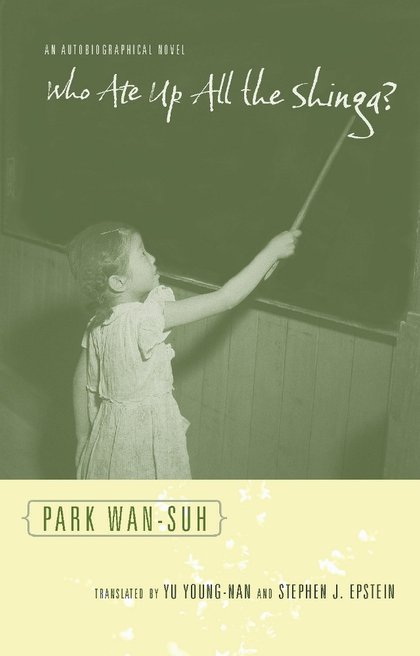 Korean webtoons that will get you hooked
In Korea, comics written specially for the Internet, or 'webtoons', have become a cultural phenomenon, with one in three people reading them on the commute to work, during coffee breaks, at school or just before bed.
Webtoons offer the freedom to deal with a wide range of themes, satisfying readers' desire for deep emotions, realistic details of everyday life, and social criticism. As Korean webtoons grow in popularity overseas, so do the countless films and television drama adaptations they have inspired.
In 2017, webtoon-based film Along with the Gods: The Two Worlds became an instant hit with a total of 14 million viewers; its 2018 sequel had similar results. Webtoon-inspired dramas such as Misaeng: Incomplete Life (2014), What's Wrong with Secretary Kim (2018), Gangnam Beauty (2018) and the recent Itaewon Class (2020) have also been very well received in Korea and worldwide.
If you're interested in giving Korean webtoons a go, here are a few of the most popular platforms (with English-language contents) to get you started.
(You can read online or download their mobile apps from most major app stores).
Tower of God - SIU (Fantasy)
What do you desire? Money and wealth? Honour and pride? Authority and power? Or something that transcends them all? Whatever you desire – it's here.
Noblesse – Jeho Son & Kwangsu Lee (Action)
Rai wakes up from his 820-year sleep and starts his new life as a student in a high school founded by his loyal servant, Frankenstein. But his peaceful days with other human students are soon interrupted by mysterious attackers known as the "Unions".
Yumi's Cells – Donggeon Lee (Slice of Life)
A story of Yumi and her brain cells.
Sweet Home – Youngchan Hwang (Thriller)
After an unexpected family tragedy, a reclusive high school student is forced to leave his home – only to face something much scarier: a reality where monsters are trying to wipe out humanity.
True Beauty – Yaongyi (Romance)
After binge-watching beauty videos online, a shy comic-book fan masters the art of make-up, then sees her social standing skyrocket as she becomes her school's prettiest girl overnight. But how long can she keep her "real self" a secret? And how long before the cute boy she likes finds out the truth?
Cheese in the Trap – Soonkki (Drama)
Seol Hong is a hard-working student, who has returned to college after a long break. Jung Yu is a senior at the college known as Mr. Perfect. Seol feels like her life took a turn for the worse since she got involved with Jung. Is he doing it on purpose?
The Greatest Wolf of My Life – Kim Byung-gwan & Ran (Romance)
Eunbyul lives along in a studio apartment, works a dead-end job at a convenience store, and has no romantic prospects to speak of. But everything takes a turn when she has a bad run-in with her next door neighbour (a pop star in hiding), drinks with an old schoolmate (a handsome webtoon artist who has a crush on her), and gets into a car accident with a friend (who works for the pop star).
Broken Melody – Ijae (Romance)
Minhee used to be a world-famous piano prodigy until one mistake sent her life spiralling. Her confidence shaken, her family broken and her life in ruins, all she can do is hope for a chance to make things better. That's when she meets Eun Hyun, the neighbourhood piano teacher whose life has been filled with tragedies of his own.
Something About Us – Lee Yunji (College Romance)
They consider themselves the best of friends. Others seem to think otherwise. There's something about their relationship that's hard to describe.
Bloody Sweet – Narae Lee (Fantasy Romance)
When the daughter of a shaman gets "strung up" with a centuries-old vampire, is it love or something more sinister that binds them?
What's Wrong With Secretary Kim? – Jeong Gyeong Yun & Kim Myeongmi (Office Romance)
Handsome, loaded, and arrogant Youngjoon is the VP of a major corporation. Kim Miso has been his perfect secretary for nine years. But now that she's quitting, is there really nothing – or no one – that can stop her from walking away?
Korean Literature Night at the KCCUK
Established in 2014, our Korean Literature Night (KLN) is a monthly discussion group and book club that explores various themes and topics relating to that month's chosen book from Korea.
The programme has gone online due to Covid-19, but we've decided to take the discussion online by setting up our very own group on Goodreads, the world's largest reading community. We'll be posting regular K-Literature content and we hope you'll join us in sharing your thoughts and recommendations related to the Korean books that are getting you through the lockdown. You can join the discussion here.