Shoko's Smile : Choi Eunyoung in conversation with Sung
Ryu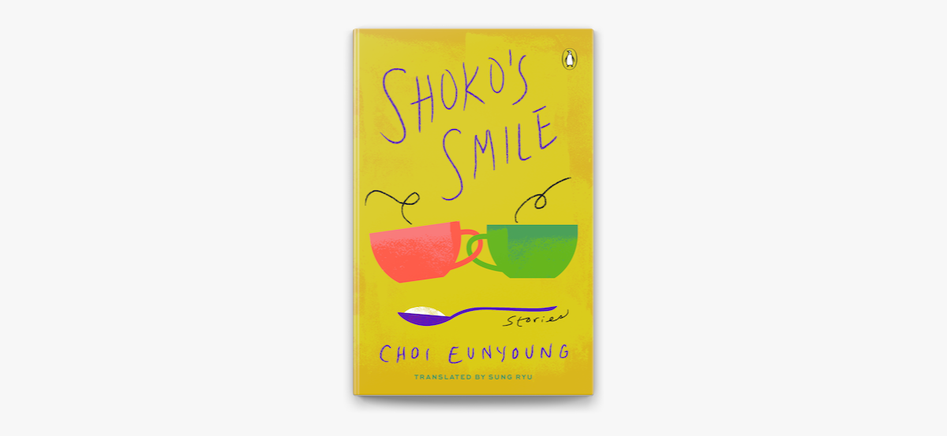 Korean Literature Night
ZOOM Webinar: Wednesday 27th April 12:00PM-1:30PM (UK time)
The Korean Literature Night (KLN) is a monthly discussion group that explores various themes and topics relating to that month's chosen book.
For April we will read the novel 'Shoko's Smile' by Choi Eunyoung.
Author Choi Eunyoung and translator Sung Ryu will join us for a live virtual talk about the novel 'Shoko's Smile' , following the talk, Choi Eunyoung will respond to questions from the audience.

[ZOOM Webinar]
Date: Wednesday 27th April 12:00PM-1:30PM (UK time)
Venue: ZOOM Webinar
Register to Eventbrite page by 10 April 2022 to apply – we will use a lottery- based system to select thirty guests who will each receive a free copy of the book. Once the final selection has been drawn, we will send you an e-mail with the result of the selection process.
Please note that you need to collect your copy of the book from the KCCUK reception during weekdays between 10.00-17:30 – from this month books will be collection only as we cannot accommodate book delivery.
Shoko's Smile
A bestselling and award-winning debut collection from one of Korea's most prominent young writers.
In crisp, unembellished prose, Choi Eunyoung paints intimate portraits of the lives of young women in Korea, balancing the personal with the political. In the title story, a fraught friendship between an exchange student and her host sister follows them from adolescence to adulthood. In 'A Song from Afar,' a young woman grapples with the death of her lover, traveling to Russia to search for information about the deceased. In 'Secret,' the parents of a teacher killed in the Sewol ferry tragedy hide the news of her death from her grandmother. In the tradition of Sally Rooney, Banana Yoshimoto, and Marilynne Robinson–writers from different cultures who all take an unvarnished look at human relationships and the female experience–Choi Eunyoung is a writer to watch.
Choi Eunyoung
Choi Eunyoung is a Korean writer acclaimed for her nuanced yet poignant stories about women, queer people, victims of state violence, and other marginalised voices. She is the author of the bestselling story collections 'Shoko's Smile' and 'Someone Who Can't Hurt Me', which have sold over 200,000 copies and 150,000 copies respectively in Korea. Since her literary debut in 2013, she has received numerous accolades, including the Munhakdongne Young Writers Award, Heo Kyun Literary Award, Lee Haejo Literary Award, and Hankook Ilbo Literary Award. Both of her story collections were selected as the best fiction title of the year by 50 Korean writers (2016, 2018). She has also published a Korean-English bilingual edition of her novella 'The Summer' and contributed to many anthologies.
Sung Ryu
Sung Ryu is a Korean-English translator who grew up in Korea, the US, and Canada, her most recent home being Singapore. Her translations include 'Tower' by Bae Myung-hoon, 'I'm Waiting for You: And Other Stories' by Kim Bo-Young and the Korean edition of 'Grandma Moses: My Life's History' by Anna Mary Robertson Moses.
Privacy policy: This event will be audio and video recorded and/or live broadcasted . When attending this event, you agree on the collection and the processing of your personal data and on the publication of the audio and video recordings and/or web streaming.