Online Korean Literature Night - Seven Years of Darkness by Jeong
You-jeong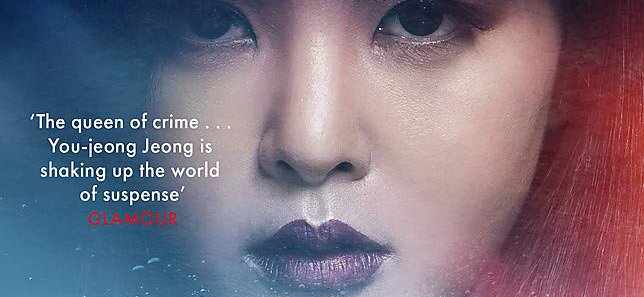 Korean Literature Night
Application Window Closes - Sunday 9th August
The Korean Literature Night (KLN) is a monthly discussion group that explores various themes and topics relating to that month's chosen book.

Our Korean Literature Night has temporarily gone online to ensure you can still be a part of some great discussions about fantastic literature. Join our regular meeting from home via Zoom
We will read 'Seven Years of Darkness' by Jeong You-jeong for August and to maintain social distancing, we will post a copy of the book directly to your home. Apply to info@kccuk.org.uk with your name and contact details by Sunday 9th August.
The booking system utilises a lottery-based system that picks names at random. Once the final selection has been drawn, we will send you an e-mail with the result of the selection process. Please note that you will need to provide us with a full postal address once you have received your confirmation e-mail in order to receive a book for the event. The link to join the discussion will be emailed prior to the session.
Event Date: Wednesday 26th August 7-9pm
Venue: ZOOM (Online)
Available Seats: 15
Entrance Free - Booking Essential
Apply to info@kccuk.org.uk with your name and contact details.

Seven Years of Darkness
A young girl is found dead in Seryong Lake, a reservoir in a remote South Korean village. The police immediately begin their investigation.
At the same time, three men - Yongje, the girl's father, and two security guards at the nearby dam, each of whom has something to hide about the night of her death - find themselves in an elaborate game of cat and mouse as they race to uncover what happened to her, without revealing their own closely guarded secrets. When a final showdown at the dam results in a mass tragedy, one of the guards is convicted of murder and sent to prison. For seven years, his son, Sowon, lives in the shadow of his father's shocking and inexplicable crime. When Sowon receives a package that promises to reveal at last what really happened at Seryong Lake, he must confront a present danger he never knew existed.
Dark, disturbing, and full of twists and turns, Seven Years of Darkness is the riveting new novel from the internationally celebrated author of The Good Son.

About the Author: Jeong You-Jeong
Jeong You-jeong was born in Hampyeong, South Korea. She initially trained and worked as a nurse. She is now South Korea's leading writer of psychological crime and thriller fiction and is often compared to Stephen King and Raymond Chandler. You-jeong is the author of four novels including Seven Years of Darkness, which was named one of the top ten crime novels of 2015 by the German newspaper Die Zeit. Her work has been translated into Chinese, Japanese, French, German, Thai and Vietnamese. The Good Son is the first of her books to be translated into English.