White Chrysanthemum: A discussion with author Mary Lynn
Bracht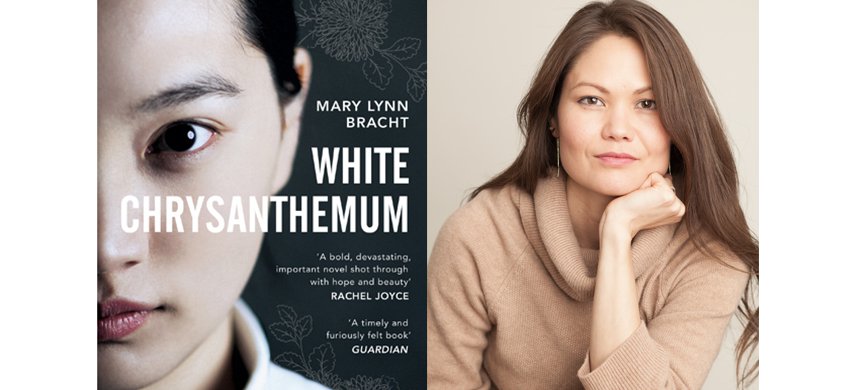 Korean Literature Night
A discussion with author Mary Lynn Bracht
The Korean Literature Night (KLN) is a monthly discussion group that explores various themes and topics relating to that month's chosen book. We will read White Chrysanthemum by Mary Lynn Bracht.
The booking system utilises a lottery based programme that picks names at random, once the final selection has been drawn we will send you an e-mail regarding the result of the selection.
Available Seats: 35
You can pick up a copy of the book from the Korean Cultural Centre UK, once you have received your confirmation e-mail.
About the Book- White Chrysanthemum
The heartbreaking story of Korea during the Second World War is brought to life in this gripping, redemptive debut about two sisters
Telling the story of two young sisters violently separated in Korea during the Second World War, we follow Hana as she becomes a 'comfort woman', or sexual slave for Japanese military and her sister Emi, who never gives up hope that the two will see each other again. Although this isn't a true story, the history is very real, and White Chrysanthemum introduces a whole new generation of women to this period of Korean history, Japanese occupation during WWII and the tragic stories of thousands of women that will never be heard.
About the Author- Mary Lynn Bracht
Mary Lynn Bracht is an American author of Korean descent who now lives in London. She has an MA in Creative Writing from Birkbeck, University of London. She grew up in a large ex-pat community of women who came of age in post-war South Korea. In 2002 Bracht visited her mother's childhood village, and it was during this trip she first learned of the 'Comfort Women' captured and set up in brothels for the Japanese military. White Chrysanthemum is her first novel.