The Impossible Fairytale by Han
Yu-Joo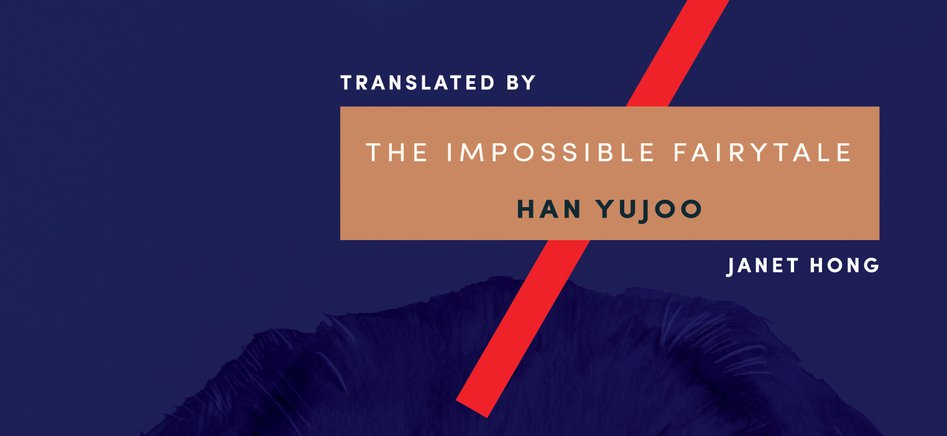 Korean Literature Night
[KLN] The Impossible Fairytale by Han Yu-Joo 28 February 19.00-21.00
The Korean Literature Night (KLN) is a monthly discussion group that explores various themes and topics relating to that month's chosen book. We will read by The Impossible Fairytale by Han Yu-Joo.
Event Date: 28 February, 19.00-21.00
Venue: Korean Cultural Centre UK
Entrance Free - Booking Essential
Apply to info@kccuk.org.uk or call 020 7004 2600 with your name and contact details by Wednesday 7th February.
The booking system utilises a lottery based programme that picks names at random, once the final selection has been drawn we will send you an e-mail regarding the result of the selection.
Available Seats: 15
You can pick up a copy of the book from the KCCUK, once you have received your confirmation e-mail.
About the Book- The Impossible Fairytale
The Impossible Fairytale tells the story of the nameless 'Child', who struggles to make a mark on the world, and her classmate Mia, whose spoiled life is everything the Child's is not.
At school, adults are nearly invisible, and the society the children create on their own is marked by soul-crushing hierarchies and an underlying menace. Then, one day after hours, the Child sneaks into the classroom to add ominous sentences to her classmates' notebooks, setting in motion a series of cataclysmic events.
About the Author- Han Yu-Joo
Han Yujoo was born in Seoul in 1982. She debuted in 2003 when her short story "To the Moon," which is the title story in her first collection, won Literature and Society's New Writers Award. In 2009 she also won the prestigious Hankook Ilbo Literary Award, which could be likened to the National Book Award, and whose past recipients include the Man Asian Prize-winner Kyung-sook Shin. Her books include the short story collections To the Moon (2006), Book of Ice (2009), and My Left Hand the King and My Right Hand the King's Scribe (2011), as well as the novel The Impossible Fairytale (2013).