The Good Son by You-Jeong
Jeong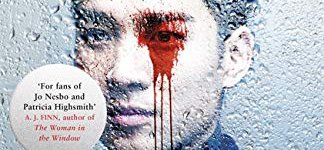 Korean Literature Night
The Korean Literature Night (KLN) is a monthly discussion group that explores various themes and topics relating to that month's chosen book. We will read by The Good Son by You-Jeong Jeong.
Event Date: 31th October, 19.00-21.00
Venue: Korean Cultural Centre UK
Entrance Free - Booking Essential
Apply to info@kccuk.org.uk or call 020 7004 2600 with your name and contact details by Friday 12th October.
The booking system utilises a lottery based programme that picks names at random, once the final selection has been drawn we will send you an e-mail regarding the result of the selection.
Available Seats: 15
You can pick up a copy of the book from the KCCUK, once you have received your confirmation e-mail.
About the Book- The Good Son
THE INTERNATIONAL SENSATION FROM KOREA'S MILLION-COPY BESTSELLING AUTHOR YOU-JEONG JEONG.
When Yu-jin wakes up covered in blood, and finds the body of his mother downstairs, he decides to hide the evidence and pursue the killer himself.
Then young women start disappearing in his South Korean town. Who is he hunting? And why does the answer take him back to his brother and father who lost their lives many years ago.
The Good Son is inspired by a true story.
About the Author- You-Jeong Jeong
South Korea's leading writer of psychological thrillers and crime fiction, You-Jeong Jeong is the award-winning author of four novels including Seven Years of Darkness, which was named one of the top ten crime novels of 2015 by Die Zeit (Germany). Her work has been translated into seven languages. A #1 bestseller in Korea, The Good Son is the first of her books to appear in English.