I'm Waiting For You : Kim Bo-Young in conversation with Sophie Bowman and Sung
Ryu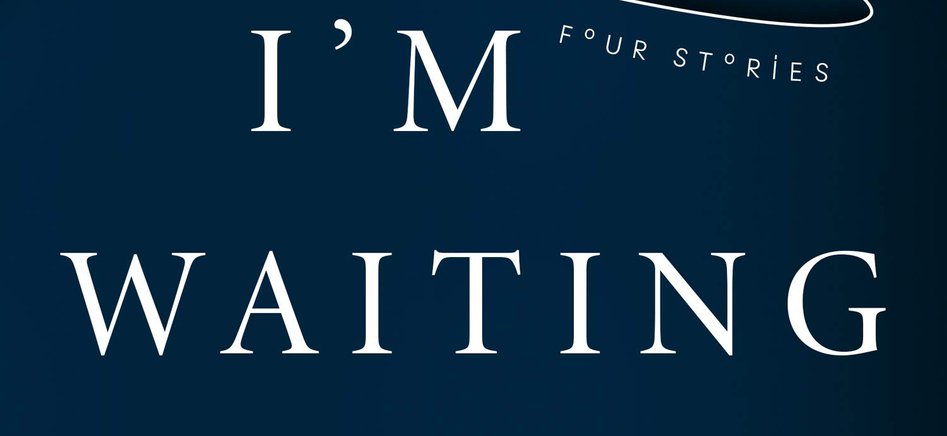 Korean Literature Night
ZOOM Webinar: 23 June 12pm-1.30PM (UK time)
The Korean Literature Night (KLN) is a monthly discussion group that explores various themes and topics relating to that month's chosen book.
This special series of our Korean Literature Nights in May and June will be exploring Science Fiction novels - we will read the novel 'I'm Waiting For You' by Kim Bo-young in June to celebrate the book launch.
Author Kim Bo-young and translator Sophie Bowman and Sung Ryu will join us for a live virtual talk about her novel 'I'm Waiting For You'. Following the talk, Kim Bo-young will respond to questions from the audience. The talk will be moderated by Sophie Bowman and Sung Ryu.


[ZOOM Webinar]
Event Date: Wednesday 23rd June 12:00PM-1:30PM (UK time)
Venue: ZOOM Webinar
Apply to info@kccuk.org.uk with your name and contact details by 8th June 2021.
The event is free of charge. The posting a free copy of the book for the first thirty people who RSVP for the event has now closed. Please note that you can also purchase the book through the following link: Book Link


I'm Waiting For You
In the title story, an engaged couple working in distant corners of the galaxy plan to arrive on Earth simultaneously and walk down the aisle together. But small incidents wreak havoc on their vast journeys, pushing the date of their wedding far into the future. As centuries pass on Earth and the land and climate change, one thing is constant: the desire of the lovers to be together.
Through two pairs of interlinked stories stories, Kim explores the driving forces of humanity – love, hope, creation, destruction, and the very meaning of existence.
'Her fiction is a breath-taking piece of a cinematic art … powerful and graceful' – Bong Joon-ho, Oscar-winning director of Parasite
Kim Bo-young
Kim Bo-young's first published work of fiction, a novella titled 'The Experience of Touch', unanimously won the award for the best novella at the Korean Science & Technology Creative Writing Awards in 2004. In 2010 she published a two-volume collection of short stories, The Story Goes That Far and An Evolutionary Myth. 2013 saw the publication of her first novel, The Seven Executioners, which won the Korean SF Award. Kim's work enjoys widespread popularity in Korea and has been praised by award-winning film directors Park Chan-wook and Bong Joon-ho. She acted as a script advisor for Bong's 2013 film Snowpiercer.
Sophie Bowman
Sophie Bowman studied social anthropology and Korean studies at SOAS University of London before studying at the LTI Korea translation academy. Sophie was a recipient of the ICF Literature Translation Fellowship during her studies at Ewha and won the Korea Times Modern Korean Literature Translation Award grand prize for poetry in 2015 with her translations of Jin Eun Young. She is now a PhD student at the University of Toronto, researching post-War Korean fiction by women authors. Her translations include: the novellas "I'm Waiting for You" and "On My Way" in Kim Bo-Young's I'm Waiting for You and Baek Heena's Magic Candies.
Sung Ryu
Sung Ryu is a Korean-English translator who grew up in South Korea, the US, and Canada, her most recent home being Singapore. Her translations include TOWER by Bae Myung-hoon (2021), SHOKO'S SMILE by Choi Eunyoung (2021), I'M WAITING FOR YOU: AND OTHER STORIES by Kim Bo-Young (co-translated with Sophie Bowman, 2021), and the Korean edition of GRANDMA MOSES: MY LIFE'S HISTORY (2017) by Anna Mary Robertson Moses. She translated the Jeju myth "SEGYEONG BONPURI" (Origins of the Harvest Deities) for her MA thesis.
* Privacy policy: This event will be audio and video recorded through ZOOM. By attending this event, you are consenting to be recorded.