Korean Language Course 2018: Intensive
Course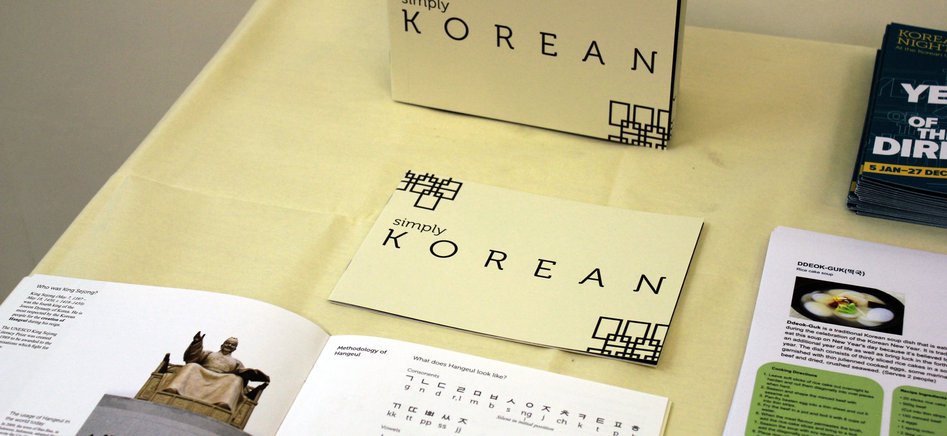 Korean Language Course 2018: Intensive Course
The Korean language course, the King Sejong Institute, at the KCCUK is a social education course that not only teaches the Korean language but also introduces Korean culture to students. The course includes a wider introduction to all aspects of Korean Culture with a focus upon contemporary Korean Culture through the language - modules include, cuisine, music, movies and society. Upon completing the course students will be able to express themselves in Korean on a vast range of topics.
Each year, students participate in Korean cooking classes, experience National Holiday customs and learn how to dance Korean traditional Mask Dance(탈춤). In addition to that, taking advantage of the related events in the Centre, there is a synergy between the King Sejong Institute and the art exhibitions at the Centre as well as the film nights and the film festival.
This course is the intensive course so it's for 3 hours per week and 10 weeks per each term and after completing 2 terms as a beginner and you will receive a certificate.
▶ Application procedure
Application Period: 27 Mar 2018 –15 APR 2018
Application forms received outside the application window will not be accepted.
How to Apply
Send us your application form. Once the application window has been closed our computer software will select the applicants at random, the names of which will be posted on our website and contacted by email with times and details of the course. Then, the computer software will again draft, at random, a waiting list from the remaining applicants. Should any applicants cancel, their place will be offered to the first person on the waiting list and so on.
* You can send those documents via e-mail, post. Only applications received by 15 April 2018 are valid.