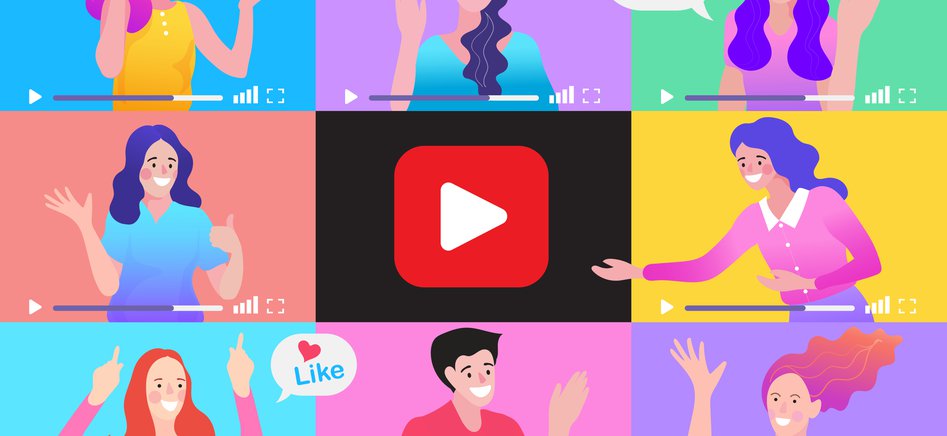 Calling all YouTubers and online video content creators with a passion for Korean culture.
We are excited to launch a new initiative giving UK-based video bloggers the opportunity to work with the KCCUK in creating a Multi-Channel Network (MCN) on YouTube to help you share your love for Korean culture with the world.
Our goal is to create a community of "KCCUK Creators ('Creators')" in the UK who can collaborate, learn from each other and grow as a collective. In this vein, the KCCUK will act as a studio hub and we will facilitate networking opportunities, such as meet-ups for everyone involved to share their ideas and expertise.
Benefits:
Creators will be given priority in the use of the KCCUK Filming Studio
Creators will be provided filming equipment to get you started and some further support.
The KCCUK can also promote one of the creators' videos across our own social media platforms, helping to increase your reach online.
The KCCUK Creators can be given priority admission and access to forthcoming KCCUK's events
Creators will get point-based rewards
Creator who has earned the most points will be given the Best Creator Award
Creators who have successfully achieved at least 50 points will get Online Certificates
Creators will get the opportunity to meet like-minded people and become part of a community

Requirements
In return, the selected content creators will be expected:
To actively participate in the KCCUK's regular video projects
To produce high quality, interesting and engaging content related to Korea that is in line with current trends
Has the potential to gain wide viewership.

KCCUK Creators are awarded points based on activity:
Follow the KCCUK channels (YouTube, Instagram, Facebook, Twitter): 5 points each
Create/upload Korean cultural video (YouTube 15 points)
*Extra 5 points if you collaborate with other KCCUK creators
*Extra 5 points if you use the KCCUK Filming Studio to create the content
Create/upload KCCUK events-related video (YouTube 20 points)
*Extra 5 points if you collaborate with other KCCUK creators
*Extra 5 points if you use the KCCUK Filming Studio to create the content
Join the KCCUK's regular video projects (20 points)
How to Apply:
This opportunity is open to both individuals and groups who:
Either have an existing YouTube channel dedicated to Korean culture-related content, or are looking to start a new Korean culture related channel.
No previous experience in producing videos for YouTube is strictly necessary, but you will need to take the lead in planning, filming and editing your content so applicants should be motivated to learn and develop these skills.
Please download and fill out the application form (click here) by Wednesday 17 March 2021.
Successful applicants will be contacted via email by Monday 22 March 2021.

**Please note: The KCCUK building is temporarily closed due to the ongoing Covid-19 health crisis. We are closely monitoring the situation in the UK and will reopen only when it is safe to do so. This may restrict opportunities for meetups and content creation over the next couple of months, but we are aiming to get started as soon as possible via online communication.
***Please also note that Creators involved in this programme will not be formally employed by the KCCUK, and thus, will be responsible for their own filmmaking and channel.