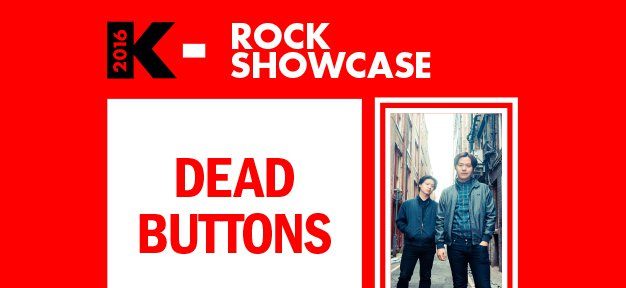 The K-Rock Showcase at the Forge, with Dead Buttons, DTSQ, We Are The Night and Max Raptor.
On 25 May 2016, the Korean Cultural Centre UK (KCCUK) and the Korean Creative Contents Agency (KOCCA) presented the K-Rock Showcase.
Prior to performing at the Liverpool Sound City Festival the K-Rock Bands will have the opportunity to show their new, colourful, mesmerising and energetic sounds in London. If you are looking for something a little different, then why not join us for some live music?
K-Rock Showcase is a warm-up show for the K-MUSIC FESTIVAL, which will take place in September 2016.
Date/Time: Wednesday 25 May 7.30pm
*We will be offering a free drink for early arrivals.
Venue: The Forge
Artists: Dead Buttons, DTSQ, We Are The Night, Max Raptor
Ticket price: £10
Book tickets : http://www.forgevenue.org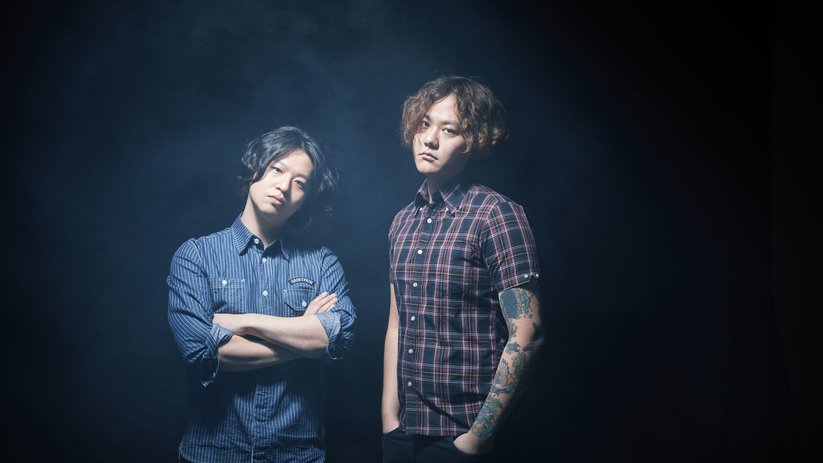 Dead Buttons
Members: Hong Ji-hyun (Vocalist, Guitarist), Lee Kang-hee (Vocalist, Drummer)
The band was formed in 2012, less than two months after making their live debut, they travelled to Tokyo to perform at the Japan-Korea Punk Festival. In 2014, they won the 'Hello Rookie' for July at EBS, a public broadcasting company in Korea and were nominated for the 'Rookie of the Year' under the same title, in November. They have also performed several gigs in the UK to promote their debut 'Whoever You Are'. They have continued to tour overseas at notable festivals including: V-ROX Festival in Vladivostok, Russia and SXSW festival in Texas. In May 2015, they had their own concert at Brixton Windmill, London and were signed to the UK label Baltic Records. Their debut EP album 'Whoever you are' was worldwide released by Baltic Records and ADA/Warner. In 2016, they have also released their first original album 'Some Kind Of Youth'.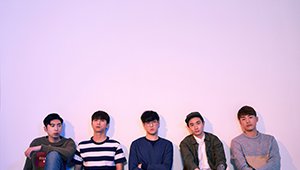 We Are The Night
Members: Ham Byung-sun (Vocalist), Chong Won-joong (Chorus, Guitarist), Hwang Seong-su (Bassist, Synthesizer), Ham Phillip (Chorus, Synthesizer), Kim Bo-ram (Drummer)
The band formed in 2005 under the name Rocket Diary but became 'We Are The Night' in 2013.
'We Are The Night' then released the single 'Melancholy' and soon after their eponymously titled album, 'We Are The Night' followed. Their first break came in 2013 when they won the prize of the week on the FUJI Television audition programme 'Asia Versus'. It was broadcast in Korea, Japan, Taiwan and Indonesia. They also took part in the Hyundai Card Concert 'City Break' in August of the same year. From 2014, they have made a name for themselves on the Korean Festival scene performing at the Incheon Pentaport Rock Festival, the Greenplugged Seoul Festival, the SoundHolic Festival EXIT, the Grand Mind Festival and the WANT's Concert: Moving and Such Things.
'We Are The Night' released the single 'Holiday' in March 2016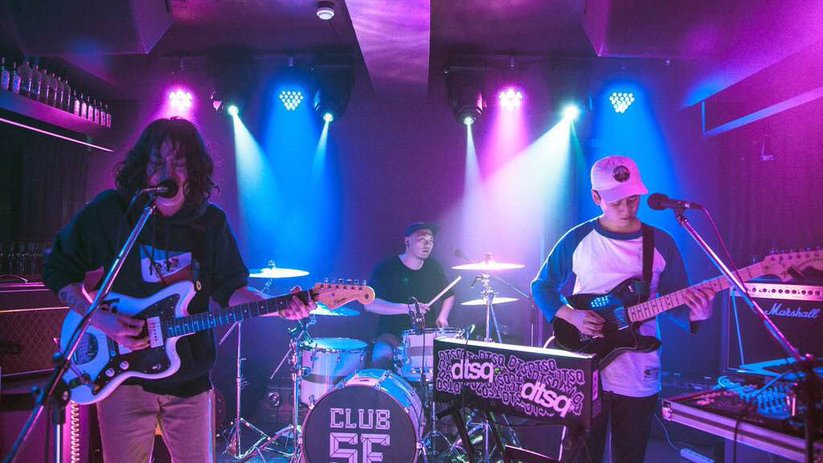 DTSQ (Delta Sequence)
Members: Kim Su-hyun (Vocalist, Guitarist), Lee Joon-sub (Drummer), Park Soon-pyung (Keyboardist, Synthesizer)
DTSQ is about the rough and raw flavour of punk rock, combined with influences from various music genres such as alternative, psychedelic, techno and house. Their punk rock style and the added synthesizer create a unique sound. In July 2015, they won 'Hello Rookie' at EBS and have played at least 70 gigs since then, of varying sizes and venues. They also performed at Zandari Festa an international indie rock festival in Korea. In 2016 they will also tour to France for Nuits Sonores 2016 and to Spain for the PRIMAVERA PRO 2016.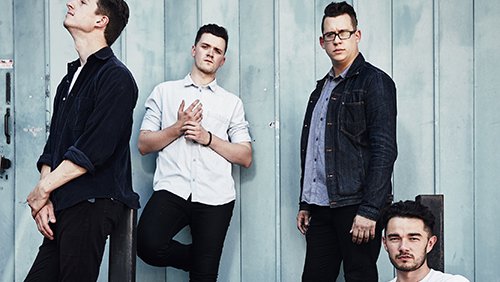 Max Raptor
Members: Wil Ray (Vocals) Ben Winnington (Guitar) Matt Stevenson (Bass) Pete Reisner (Drums)
Max Raptor - formed of frontman Wil Ray, guitarist Ben Winnington, bass player Matt Stevenson and drummer Pete Reisner - have been described as one of the most vital British rock bands of recent times, combining rock n' roll and a partisan punk attitude. Hailing from the small UK town of Burton Upon Trent, Max Raptor have honed their craft through relentless touring across the UK and a series of festival appearances (Reading & Leeds, Download, Sonisphere), resulting in the band quickly becoming regarded as a formidable force in the UK rock underground.