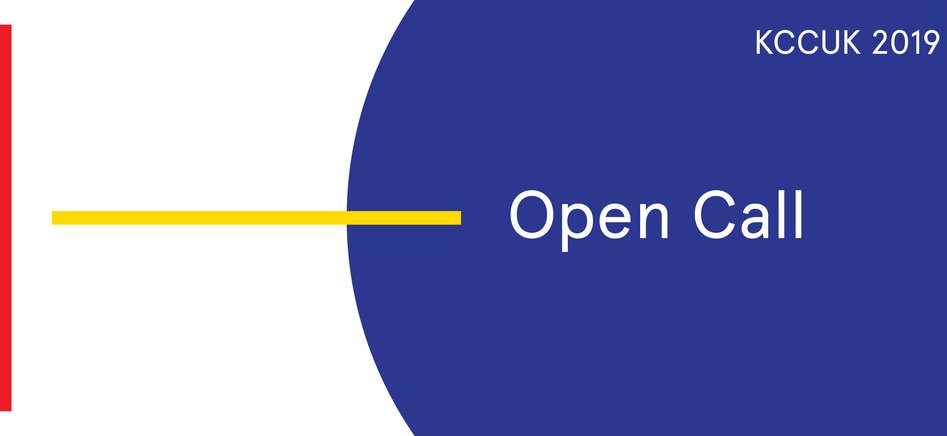 Calling artists and curators!
The Open Call is part of KCCUK's Visual Arts programme providing support for emerging artists by offering them an exhibition platform from where they can further establish their careers.
Exhibition Details
Exhibition Dates: 1 month from the beginning of June 2019 (exact exhibition dates will be confirmed in due course)
Location: Korean Cultural Centre UK, Grand Buildings, 1-3 Strand, WC2N 5BW


Requirements
1) All proposals should be for a group exhibition consisting of either:
- 2 or more artists with a curator
OR
- a collective group of 2 or more artists.
2) At least 50% of the proposed artists must have Korean Nationality.
3) All artists included in the proposal must have previously participated in at least one public exhibition.


Application Process
Online applications to jaemin.cha@kccuk.org.uk with the following:
a) 500-word overview of the exhibition, themes and content
b) Gallery Space Plan
c) Biography of all participating artists and curators
d) List of exhibiting works


Note to Applicants
— Please submit the application as one file in PDF format with all the images and any video links (max. 5MB)
— Please note, for any video works the jurors will only watch 5 minutes of the footage.
— Please do not send original works.
— Please note that due to a high volume of applications we receive, we cannot provide individual feedback.
— We welcome international applications.


KCCUK will provide
— Exhibition Space at the KCCUK for the duration of the exhibition
— Curatorial Support
— Opening Reception
— Online press materials and PR support
— Up to £5,000 towards exhibition production, equipment and installation


Selection Process
External jurors consisting of curators and visual arts professionals will review the applications before voting on the winner. The winner will be announced in April 2019. At the conclusion of the vote, the winning proposal will be announced on the KCCUK website: www.kccuk.org.uk
Details of the jury panel will be kept anonymous until the announcement of the winner of the Open Call.
Selections are based on the curatorial merit of the exhibition proposal and the level of the applicant's ability to communicate the proposal to the audience.

Application Deadline: 20 March 2019, 18:00 (GMT)


Note: Please follow the link below to download the application pack for full details.
2019 KCCUK Open Call Application Pack