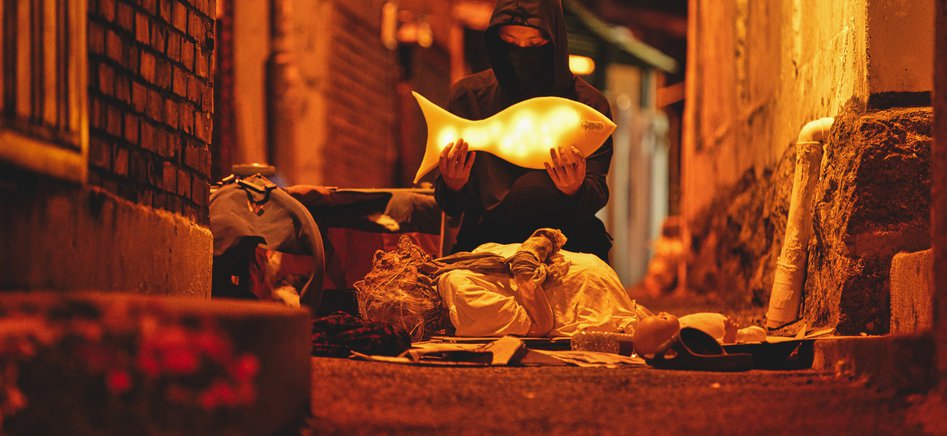 What was possessed would have been desired in the eyes of others.
What was discarded would have been ugly in the eyes of others.
If it was a relationship that was once glamorous yet abandoned at the end,
it is possible that people too are merely an object to others.
When everything is meant to be old and worn out in end, how can we blame the change of heart?
Like any other day, horns blare everywhere.
In the city forest where danger and warning rise, let's look at an old woman whose horn has stopped.

Since 1997, 'Gum-sul' has been conducting various experimental works using dolls and objects. It has steadily continued with small-scaled works and pure creations of less than two people. The group has continued to produce adult genre works to expand the age group of puppet theatre. Gum-sul has been continuing various attempts of new genres and convergence, and the company values puppetry as a skill rather than a prop.

Directed by Kim Shin Ki
Devised and performed by Song Eunkyoung
Concept by Lee Eun Kyung