Dance Umbrella 2017 Eun-Me Ahn Dance
Company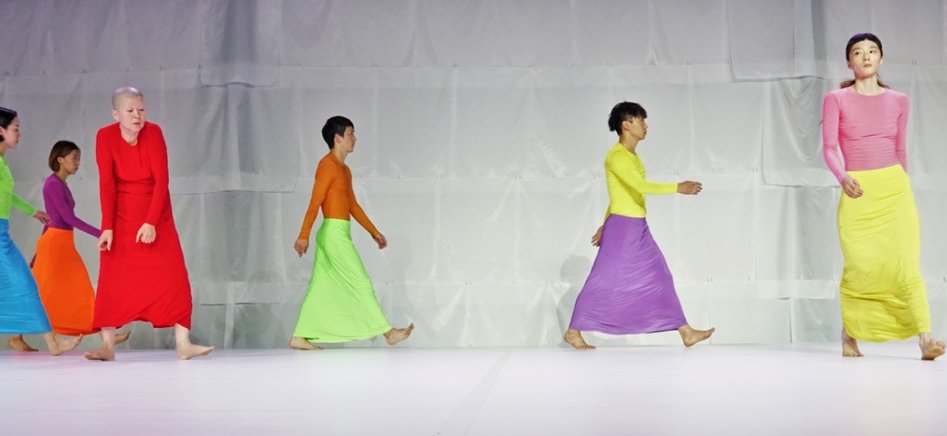 Eun-Me Ahn Dance Company: Let Me Change Your Name
Eun-Me Ahn Dance Company
Let Me Change Your Name
Eun-Me Ahn is recognised as one of Asia's most irreverent yet sophisticated dance makers. Let Me Change Your Name embodies the wit and choreographic complexity of her work. Moving from deep solemnity through to nonchalant exhibitionism and psychedelic abandon, nine dancers play with ideas of identity and androgyny helped by their interchangeable neon costumes. This surreal treat is set to a score of natural and composed sounds by Young-Gyu Jang.
Eun-Me Ahn was born and raised in Korea, and continued her training in New York. In recent years, she has enjoyed Europe-wide success including multiple invitations to her great friend Pina Bausch's Wuppertal Festival.
Presented by Dance Umbrella in partnership with The Place. Supported by Center Stage Korea, Korea Arts Management Services, Ministry of Culture, Sport and Tourism, The Korean Cultural Centre UK.