Dance Umbrella 2017 Studio
Saturday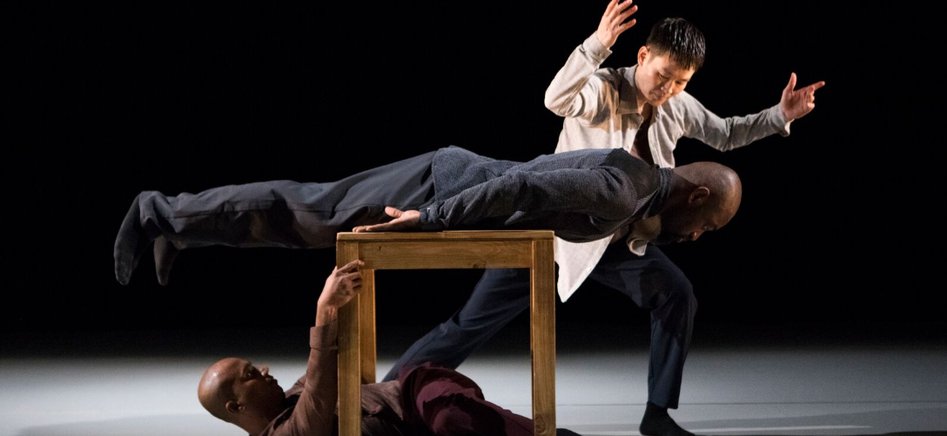 Collaboration Kyoung Shin Kim with Freddie Opoku-Addaie: Ordinary Stranger
Dance Umbrella and Rambert join forces to host an informal platform for British choreographers during the Dance Umbrella festival, looking to make links with national and international presenters. Studio Saturdays showcases new UK productions currently in development and is part of Dance Umbrella's year-round programme of support for dance artists. Shin and Freddie are among six artists and companies sharing their work over the two Saturday afternoon platforms (21 Oct and 28 Oct 2017).
Presented by Dance Umbrella. Sponsored by Arts Council England and Arts Council Korea
Kyoung Shin Kim
Kyoung Shin Kim is a choreographer, dancer, and composer. He has worked as a dancer of Russell Maliphant, Hofesh Shechter, Diversions, and many others. He was selected at The Place Prize, a choreography competition sponsored by Bloomberg and awarded by Dong-A Dance competition and Korean Dance Association Competition for his solo performances.
Since 2014, he has been collaborating with Freddi Opoku-Addaie for a work entitled Unplugged Bodies.
Freddi Opoku-Addaie
Freddi Opoku-Addaie is a East Londonborn choreographer, performer, educator and artistic director, partly raised in Ghana and of Ghanaian heritage. He juxtaposes instinctive movement, ritualistic folk practices, and structured choreography with rules and parameters of gaming.
His work explores the universal notion of the group, the individual and the outside, and challenges what it means to be part of a diverse, urban generation today. He has received The Place's Robin Howard Choreographic Commission, an ADAD Trailblazer Award, among others. This year he is curating a new strand of work in Dance Umbrella called Out of the System.