2015 The Korean Craft: Human, Place, History Living breath of Bukchon, a reservoir of Royal
Craftsmanship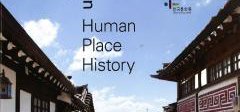 The name "Bukchon" is literally translated as a "northern village" but the area symbolises more than that. The village itself has served as a witness to Korean history for over 600 years. The village holds a great many hanoks, traditional Korean houses, and is known for being an open air street museum, holding many historical and cultural heritage elements. During the Joseon Dynasty (14th – 19th century), the village served as a residential quarter for high-ranking government officials and their noble families. Bukchon was at the heart of Hanyang - Seoul's former name, and in 1906, of the total residents 44% were from noble families and high-ranking officials. By studying Bukchon's history, one can see the difficult time that Joseon faced at the end of the 19th century. Joseon had political and economic threats from Russia, the Qing Dynasty and Japan. At this time, the former King - Gojong (1863-1907), focused on spreading the cultural reputation of the country in order to attract potential allies to strengthen Joseon's position. This effort to thwart the inevitable political and geographical interest of the world's superpowers ultimately facilitated the development of Bukchon village and its artworks.
Nowadays, Bukchon is one of the leading, and most loved cultural sites in Seoul. Bukchon produces highly talented craftsmen, providing furniture, jewelry and other artworks formerly associated with the Korean Royal families. The specialty of the artworks has allowed Bukchon to develop itself as the centre for artisans and the creations of traditional handicrafts.
The subheading of this exhibition; "Human, Place, History" refers to the three main themes of the whole exhibition concept. "Human" refers to the social interactions and conventions in Bukchon. Apparel and jewelry display the social status of the wearer, as does the wooden and lacquered pearl decorations of the furniture. "Place" refers to the environment of Bukchon. This component can be heard throughout the exhibition with sound installations compiled by Man-young Jeong. He visited every workshop of Bukchon and recorded the different sounds of the craftsmen at work. These included the familiar noise from the carpenter, blacksmith, tailor, and other artisans. These recordings are intended for the visitors to experience how it is like to stroll around Bukchon village. The final element, "History" is a component which is displayed throughout the whole exhibition, reflecting the Joseon period as it faced the end of an era.
The exhibition has been organised by the 'Association of Royal Crafts Culture of Korea' and sponsored by the 'Ministry of Culture, Sports and Tourism' and the 'Korea Arts Management Service.' It will be held in the Korean Cultural Centre UK and will run from 10th August to 19th September 2015.